Best Ambrosia Fruit Salad Recipe
Ambrosia is a delightful change from conventional fruit salad. Most ambrosia fruit salad recipes include fresh pineapple, orange or other citrus sections and coconut. A wide variety of other fruits and nuts can be added such as cherries, bananas, strawberries, grapes, cashews and pecans.
The mixture is refrigerated for 4-6 hours, or overnight, to blend the flavors before serving. Ambrosia fruit salad is usually served topped with sour cream, cream cheese, whipped cream, yogurt, or even ice cream and cottage cheese.
There are a large variety of options and the recipe included here feature a lime, ginger and honey marinade. The fruit includes a combination of pears, grapes, pomegranate seeds and grapefruit. The chia seeds act as a natural thickener and boost the nutritional value of the dish.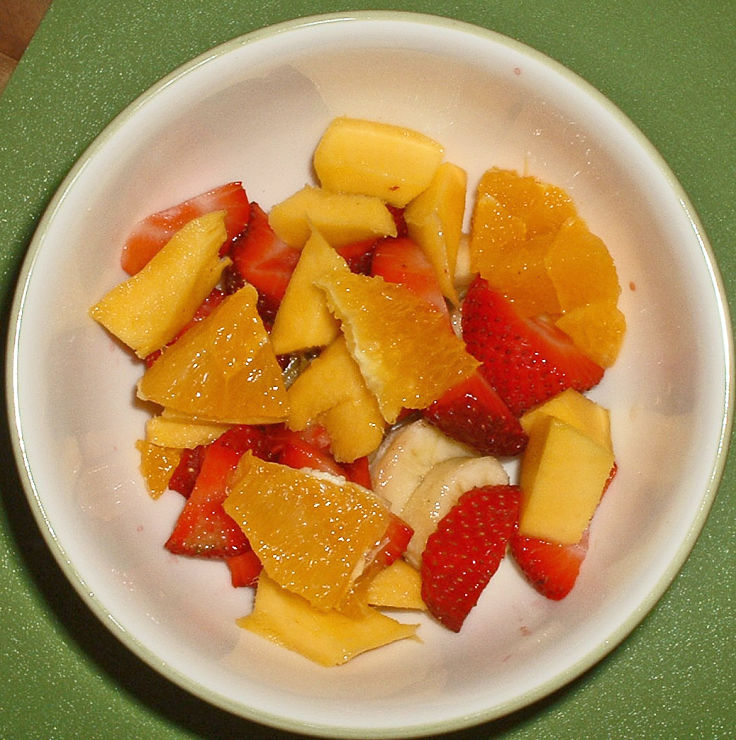 Ambrosia Fruit Salad Recipe
Ingredients
2 pink or yellow grapefruit
Seeds from 1 small pomegranate
2 tablespoons mild tasting honey
6 dates, pitted, halved or quartered
2 ripe pears (but they need to be firm)
1/2 pound (250 g) red grapes, sliced in half
1 tablespoon chia seeds (more or less to taste)
2 teaspoons grated or finely minced fresh ginger
2-3 tablespoons coconut, finely grated (more or less to taste)
Method
Blend the lime juice, honey and chopped ginger together in a small bowl.
Peel the grapefruit and remove the white pith.
Cut the grapefruit into the sections and place in the bowl with the lime juice mixture.
Peel the pears, remove the core and then dice, coarsely.
Add to the grapefruit in the bowl.
Next, add the dates, grapes, pomegranate seeds and the chia seeds.
Stir the fruit in the marinade and chill for 30-90 minutes, stirring two or three times.
Serve with a sprinkle of coconut and your choice of whipped cream of other toppings.