Best Lamb Fillet Recipe Options - Spiced, Herbed, Moroccan, Garlic and Rosemary
A fillet of lamb consists of a lean, long strip of meat from the loin. Though often expensive, it has no bones and no wrapping of fat, or skin. It is ready to cook and eat in a variety of ways.
The absence of fat and skin are assets health-wise, but it means that it has to be cooked in a special way.
A lamb fillet it is an elegant cut, served thin-sliced with vegetables and salads. It is quick and easy to prepare, though marinading is often desirable.
Marinades and spice rubs add flavor the fillets that are baked, grilled, barbecued or slow-cooked. It can also be flavored with olive oil, black olives, mustard and spices.
It is generally cooked to a rose pink color to keep the meat moist and tender.
Below are a selection of the best ever recipes for lamb fillet.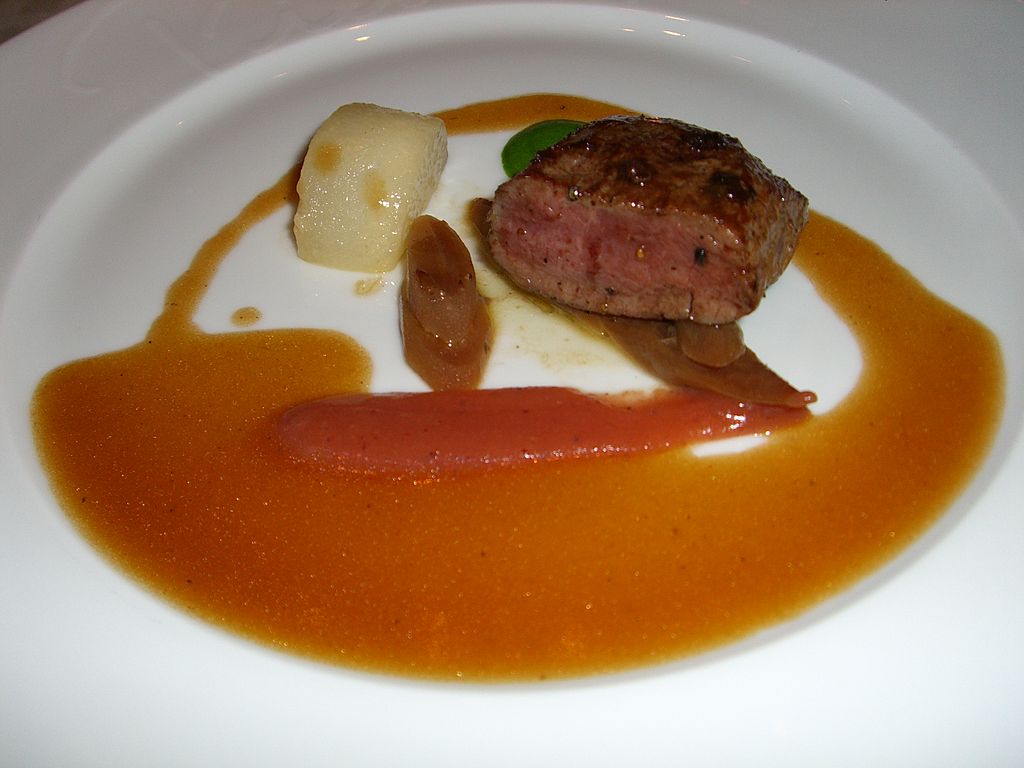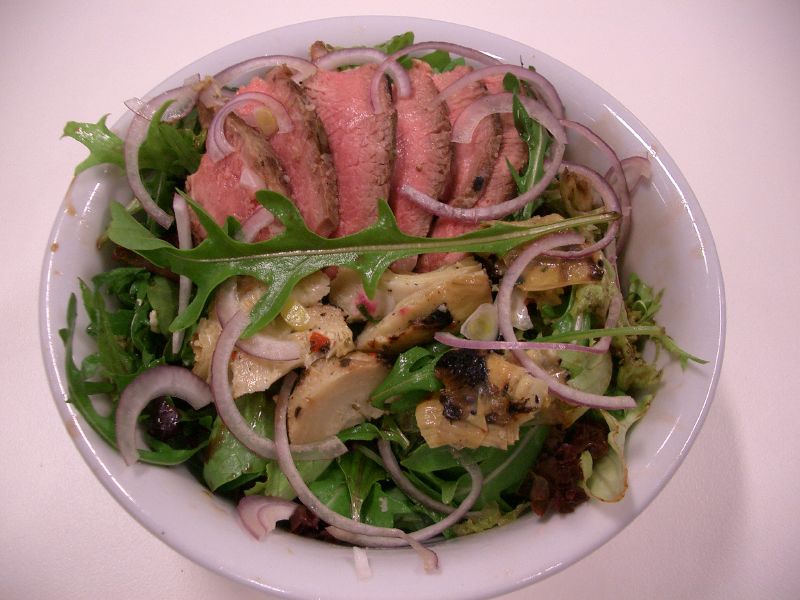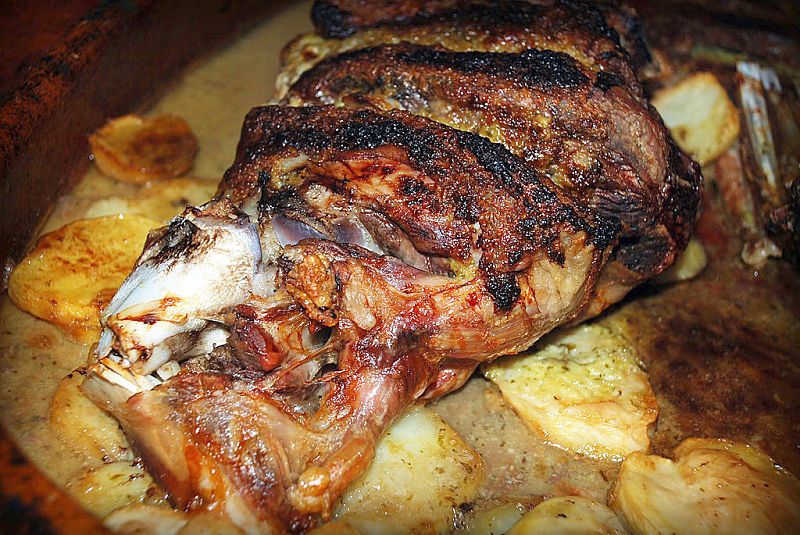 Spicy Lamb Fillet with Lentils
Ingredients
300 g (10oz) of lamb fillet
400 ml (2 cups) of beef, chicken or lamb stock.
200 g (7 oz) of Puy lentils (French Green lentils)
200 g (7 oz) of spinach leaves
6 small sprigs of thyme,
3-5 cloves of garlic (crushed)
Extra Virgin Olive oil
4 tablespoons double cream
Salt and pepper to taste
Method
Heat a small amount of olive oil in a shallow pan, suitable for roasting over a medium heat. Brown the lamb lightly on all sides. Then, remove the and wrap in foil to keep warm. Pour the stock into the pan and mix to dissolve any scrapings from the lamb in the pan. Add the Puy lentils, thyme sprigs, garlic, salt and pepper. Ground cumin and coriander seeds can also be added at this stage. Bring the mixture to the boil and then lower the heat and simmer the lentils vigorously for about 10 minutes. Return the lamb to the pan and cook for another 15 minutes. Let the liquid become almost entirely absorbed at this stage to keep the mixture thick.
Wash the spinach leaves and steam for 2-3 minutes until tender. Drain the spinach leaves and squeeze out most of the moisture. Chop or tear the spinach leaves into small pieces and fold through the lentils.

Stir the double cream into the lentils and adjust the seasoning with salt and black pepper. Remove the lamb, slice thickly and serve with the lentils.
Moroccan Style Lamb Fillet Recipe
Ingredients
1 teaspoon sugar
1 teaspoon paprika
1/2 teaspoon harissa
1/2 teaspoon cinnamon
2 tablespoons olive oil
1 teaspoon ground cumin
3 garlic cloves, crushed
2 tablespoons lemon juice
1/2 teaspoon ground ginger
1 teaspoon ground coriander
2 -3 lamb fillets (backstrap)
1 teaspoon dried parsley flakes
Method
Combine all the ingredients in a medium size bowl, add lamb fillets and mix in the marinade thoroughly to coat each fillet on all sides. Cover and marinade for 3-8 hours in the fridge.
To cook, drain each fillet well to remove excess marinade that may burn. Heat a little grape seed oil, or rice bran oil on a grill plate, roasting pan, barbecue plate or frying pan. Add the lamb filets and cook each side until well browned and cooked inside to your desired color. Make a small incision to check that the lamb is cooked inside. Remove lamb from heat and allow to rest for about 5 minutes. Slice thickly and serve with mashed or roast potatoes or cous cous with a mint yogurt sauce.
Herbed lamb fillet with Herbs and Anchovies
Ingredients
1 tablespoon olive oil
3 teaspoons fresh thyme, chopped
3 lamb eye of loin (backstraps)
3 teaspoons fresh rosemary, chopped
1 1/2 tablespoons extra virgin olive oil
4 garlic cloves, crushed or finely chopped
6 anchovy fillets, drained and finely chopped
Method
Preheat oven to 180 degrees C (355 degrees F). Grease and line a baking tray with non-stick baking paper. Combine the rosemary, thyme, anchovy, garlic and extra virgin olive oil in a small bowl. Season with salt and pepper.
Place each lamb fillet in turn on a clean work surface. Use a sharp knife to make a horizontal slice, about 3/4 way through the fillet into the side of the lamb (don't slice all the way through). Open the lamb up to sit flat. This reduces the thickness of the lamb pieces. Spread the anchovy mixture onto each slice. Then fold to enclose the filling. Use kitchen string to tie the fillets at spacings of one inch (2cm) intervals. Repeat applying the anchovy mixture and tying with remaining lamb fillets.
Heat the olive oil in a large roasting pan or frying pan to high heat. Cook the lamb for 1-2 minutes each side to brown the outside. Transfer the lamb to the grease and lined tray. Bake for 10 minutes or longer depending on your preference. Cover with foil and let rest for 5 minutes. Remove the string from the lamb fillets, slice thickly and serve.
Herb-Crusted Lamb Fillet
Ingredients
salt
pepper
1 teaspoon of thyme
1 teaspoon of oregano
1 teaspoon of rosemary
1 garlic clove, chooped
80g (2oz) of breadcrumbs
50ml (1/4 cup) of olive oil
1 teaspoon of chopped parsley
215g (7 oz) of Dijon Mustard
6 x 250g (9oz)portions of lamb rump
Ingredients for the Sauce
1 bay leaf
20g of butter
20g of shallots
50ml of dry white wine
salt and pepper to taste
200ml of brown chicken stock
Method
Preheat the oven to 230 degrees C (450 degrees F). Using a food processor or blender, pulse the herbs and garlic together until they are finely chopped. Add the bread crumbs and pulse very briefly and set aside. Heat a roasting pan to high heat and add the olive oil. Season the lamb with salt and pepper, and fry on all sides until browned and sealed. Transfer to the oven and roast for about 4 - 5 minutes. Remove the dish from the oven and spread mustard over one side of each fillet and sprinkle over the herb mixture. Return the meat to the oven and cook for another around 4 - 5 minutes for a medium-rare, longer for a darker finish.
Remove and set aside for 5-7 minutes, to rest. Sprinkle with a little more of the herb mix, slice and serve.
Roasted lamb Fillet with Ciabatta and Olives
Ingredients
mixed salad leaves
4 - 6 rosemary sprigs
4 thick slices ciabatta
60 g (2 oz)black olives
100 ml (3.5 oz) olive oil
2 large lamb fillets or 4 medium size ones
Method

Preheat the oven to 200 degrees C (390 degrees F). Season the lamb fillets with pepper and salt and sprinkle with rosemary sprigs that have been crushed and bruised using a pestle or a rolling pin. Warm the olive oil in a roasting tin set over moderate heat. Add the lamb and brown on all sides. Then remove and wrap in foil Place the slices of ciabatta in the roasting tin, flipping them over in the pan to moisten them with oil. Then place the lamb fillets onto the bread slices and sprinkle with rosemary sprigs under the lamb. Roast the olives in the pan and roast them for 15 minutes. Sprinkle the olives on top and serve. Alternatively the lamb can be sliced before placing on the bread.
Lamb Fillets with Garlic Butter
Ingredients
100g of butter
2 lamb fillets 2
6 anchovy fillets
olive oil for frying
4 large cloves of garlic
Method
Set the oven to 200 degrees C (390 degrees F). Chop the anchovies very finely and then mash into a fine purée or paste. Peel and crush the garlic and then mix with the softened butter. Add the mashed anchovies and some pepper.
Warm some olive oil in a small roasting pan set on moderate heat. Brown all side of the lamb fillets. Then remove the pan from the heat and spread the anchovy and garlic butter over the fillets. Return to the oven and roast for about 20-25 minutes. Remove the lamb fillets from the oven and set aside to rest for about 10 minutes. Slice into thick pieces and pour any left-over juices from the pan over the slices and serve hot.