Best Lentil Recipes | Easy, Healthy, Nutritious Uses for Lentils
Lentils tend to be neglected by they deserve star treatment because they are highly nutritious, delicious and versatile. They come in various colors and sizes that suit a variety of dishes. Brown and green lentils, often referred to as continental lentils don't fall apart when cooked, unlike the yellow and red varieties All types have stellar nutritional data being high in protein, fiber, vitamins and minerals such iron. This article provides a collection of the best ever lentils recipes with a wide variety of options to suit all tastes.
Lentils are Highly Nutritious
While the calorie count is high about one third of their calories is derived from vegetable protein which forms one quarter of their weight. Lentils have a low glycemic index (GI)) and so the calories are released slowly during digestion. The key nutrition features of lentils are:
A serving of 100 g of dry lentils contains 360 calories, but the energy is released slowly.
The fat content is very low (only 1 g per 100 g serving), there is no saturated fat.
Lentils have about 8 g of dietary fiber, which is high compared with other foods.
Lentils are rich in vitamins, particularly vitamin C, B Group vitamins and folate.
Lentils are also relatively rich in minerals such as zinc, phosphorus, iron, potassium and magnesium.
Common Mistakes to Avoid when Cooking Lentils
1. All Lentils are Created Equal and Type does not Matter
This is incorrect as each type has its own features when cooked:Black beluga lentils that fabulous in burgers, soups and side dishes, de Puy lentils that are firm, and have a rich taste making them perfect for salads and curries, Red lentils become soft and creamy when cooked and are ideal for dahl and Indian dishes. Green and brown lentils have a robust flavor, and they retain a firm texture when cooked cooked. They are ideal for side dishes and mixed vegetable stews.Yellow lentils are ideal for soups and dahl.
2. Although it is rare check your lentils for pebbles and other foreign items
This is certainly worth doing as pebbles can crack a tooth.
3. Don't Add Too Much Water
Lentils are not like rice and they only absorb a little water as they cook. Overcooked and watery lentils can be mushy, destroying their delightful texture and consistency.
4. Don't Eat Plain Lentils
Lentils benefit from herbs, spices and various added flavors. Always salt to the cooking water and add herbs, spices, onions and garlic to accentuate the natural bland flavor of lentils.
5. Always serve lentils with a sauce or other items; They are lonely by themselves.
Make sure you give lentils a dressing or a sauce. Even a splash of red wine vinegar or extra-virgin olive oil makes a big difference. Even better serve lentils with added butter, herbs or Indian spices. The sauce and flavors will not over-power the lentils.
Lentil Recipes
Broiled Lentils with Aubergine (Eggplant)
Ingredients
1 bay leaf
Salt to taste
1/2 white onion
2 celery stalks
3 sprigs of thyme
2 medium-sized eggplants
1/3 teaspoon brown sugar
1 tablespoon chopped dill
1 tablespoon chopped cilantro
12 cherry tomatoes, chopped in half
3 tablespoons extra-virgin olive oil
Freshly ground black pepper to taste
3 small carrots, peeled, if necessary
1 tablespoon chopped parsley, cilantro
2 tablespoons good quality red wine vinegar
2 tablespoons crème fraîche (or natural Greek yogurt)
1 cup small dark lentils (such as Castelluccio or Puy), well rinsed
h3>Method Preheat the oven to 275 degrees F (135 degrees C). Grill the eggplants on a gas barbecue, gas stovetop, broiler or oven over moderate-size flames and roast for 12 to 15 minutes, or until the flesh is soft and the skin is charred all over. Remove the eggplants, slit them down the center and scoop the flesh out into a colander, discarding the black skin. Leave the flesh to cool and drain for 15-25 minutes. Then, season with salt,pepper and 1/2 tablespoon of the wine vinegar. Meanwhile boil the lentils in a medium saucepan with plenty of salted water. Simmer over low heat for 20 to 25 minutes, until the lentils an vegetables are tender. Drain in a sieve to remove excess water and discard the celery, bay leaf, carrot, thyme and onion. Transfer the cooked and sieved lentils to a mixing bowl. Add 2 tablespoons of the olive oil, the rest of the vinegar. Season well with salt and pepper, Stir thoroughly cover the bowl and set aside at room temperature. Slice the remaining celery and carrot and and mix with the tomatoes. Add the remaining oil, the brown sugar and salt. Add the mixture to an ovenproof dish, spreading over the base. Cook in the oven for about 20 minutes, or until the carrot is tender but still firm. Then, add the cooked vegetables to the warm lentils that have been set aside. Next, add the chopped herbs and mix well, seasoning with salt and pepper. Spoon the lentils into the center of serving plates. Add a serving of eggplant to the middle of each servings of lentils and top it with a dollop of Greek yogurt or crème fraîche.
Creamy Brown Lentils with Beetroot
Ingredients
5 beetroot bulbs
250 ml vegetable stock
4 tablespoons olive oil
2 teaspoons garam masala&
200 g (7 oz) crème fraîche
300 g (10 oz) brown lentils
1 medium onion, peeled and sliced
1 large piece of fresh ginger, grated
2 tablespoons grape seed oil (or rice bran oil)
Method
Wash and remove the ends from the beetroot and place in a heavy baking dish. Add the olive oil. Season with salt and pepper and loosely cover with a piece of foil. Bake at 200 C (450 degrees F) for 60 minutes or until the beetroot are tender (test with a knife). Remove the beetroot, allow to cook and then peel, discarding the skin. Mash the beetroot to a rough purée. Boil the lentils in plenty of water cook for about 30 minutes or until just tender, adding salt for the last 10 minutes or so. Drain well and set aside do that any excess water evaporates. Do not overcook. Fry the onion slices in the grape seed oil until soft and golden brown in color. Add the grated ginger, stir fry for a minute or two, and then add the drained lentils. Pour in the stock and simmer for 5-10 minutes. Then, mix through the crème fraîche, and adjust check the seasoning. Serve by placing a serving of the lentils in a bowl, adding a spoonful of the beetroot purée into the center and topping with fresh herbs and roasted sesame seeds.
Mediterranean Turkey and Meatballs with Yogurt Sauce
Ingredients
For the turkey meatballs
1 tablespoon capers
2/3 cup bread crumbs
1/4 teaspoon dried dill
1/2 teaspoon kosher salt
1/2 teaspoon dried oregano
1/4 cup crumbled feta cheese
1/2 cup low-fat ricotta cheese
1 clove garlic, finely chopped
1/2 pound (250 g) ground turkey
1/2 teaspoon ground black pepper
2 large free range eggs, lightly beaten
2 tablespoons red onion, finely chopped
2 tablespoons black olives, finely chopped
1 cup cooked lentils (black, brown or green types)
2 tablespoons fresh Italian parsley, finely chopped
For the yogurt sauce with herbs
Salt to taste
1 cup Greek yogurt
1 teaspoon lemon zest
1 clove garlic, finely chopped
1/2 teaspoon fresh or dried chives
Freshly ground black pepper to taste
1 teaspoon fresh or dried dill, finely chopped
Method
Pulse the cooked lentils in a blender until smooth, and transfer them to medium-sized mixing bowl. Add the rest of the meatball ingredients and combine well using your hands or a wooden spoon. Set the mixture aside for 15-20 minutes. Preheat the oven to 375 degrees F (190 degrees C). Grease and line a baking sheet with baking paper. Shape small balls of the mixture into 2 inch (5 cm) balls and place them on the baking sheet. Bake the meatballs for about 20 minutes, until they are golden-brown in color. Remove from the oven and set aside to cool. Next, make the herbed yogurt sauce by whisking all of the ingredients in a small bowl. Season with salt and pepper to taste, and chill the sauce until you are ready to serve the dish. Serve the meatballs warm as an appetizer with the chilled yogurt sauce.
Lentil, Vegetables and Almonds Stir-Fry Recipe
Ingredients
Rice bran oil for frying

2 dates, pitted and chopped

1/4 cup sliced almonds, toasted

2 cups cooked brown or black lentils

6-8 small new potatoes, sliced in half

12 Brussels sprouts, trimmed and cut into quarters

1/3 cup plain Greek yogurt, mixed with a little water and a pinch of salt
for the mint sauce
pinch of salt

1 cup fresh mint leaves

1 tablespoon lemon juice

2 tablespoons rice bran oil

1/2 teaspoon sugar or honey

1/2 serrano chilli pepper, with veins and seeds removed
Method
Make the mint sauce by adding all the ingredients to a food processor or blender and pulsing briefly to coarsely chop the mint leaves. Next, fry the potatoes in a little oil over moderate heat. Season with salt and cover the pan and lower the heat to let the potatoes cook through for about 5 minutes. Add the drained lentils, increase the heat to moderate, and cook until heated through. Transfer the potatoes and lentil mixture to a plate and set aside. Next, stir-fry the Brussels sprouts using the same pan with a little oil and moderate heat. Cook the until the flat sides of the Brussels sprouts are brown and well caramelized. Add the potatoes and lentils that were set aside back into the pan and add the sliced almonds. Heat through and then transfer the mixture onto a large platter. Drizzle with some yogurt and mint sauce. Top with extra almonds and chopped dates.
Spicy Black Lentils with Mint and Yogurt
Ingredients
Kosher salt to taste

1 cup plain Greek yogurt

1/2 teaspoon mustard seeds

1 cup black beluga lentils

1 teaspoon red wine vinegar

2 tablespoons rice bran oil

1 small onion, finely chopped

2 cloves garlic, finely chopped

1/2 teaspoon cumin seeds, crushed

Freshly ground black pepper to taste

1/2 teaspoon coriander seeds, crushed

1/3 cup fresh mint leaves, roughly chopped

3 cups low-salt vegetable broth or chicken broth
Method
Stir the cumin, mustard seeds and coriander in 2 tablespoons of oil in a medium-size saucepan, Dutch oven or deep skillet over moderate heat until sizzling. Fry for about 60-90 seconds. Add the onion and garlic and fry until just softened (about 3-5 minutes). Add the lentils to the pan and 3 cups of broth (vegetable or chicken broth). Bring the mixture to the boil over high heat and then lower the heat and simmer gently for about 30-40 minutes, until the lentils are soft. Then, mix in the re wine vinegar and season with salt and freshly ground black pepper. Transfer the mixture to a large serving bowl and top with yogurt, mint and a drizzle of olive oil.
Vegetables Soup Recipe with Red Lentils, Chives and Yogurt
Ingredients
Kosher salt to taste
2 cups spinach leaves
3 garlic cloves, finely chopped
8 cups chicken or vegetable broth
1/2 cup red onion, finely chopped
1/2 cup low-fat Greek-style yogurt
1 tablespoon extra-virgin olive oil
Freshly ground black pepper to taste
2 carrots, peeled, and thickly sliced
1 russet potato, sliced into small cubes
2 tablespoons fresh ginger, finely chopped
1 tablespoon fresh chives, finely chopped
2 cups red lentils, washed well and drained
Method
Heat the olive oil in a small deep saucepan or Dutch oven over medium heat. Add onion and stir-fry, stirring regularly, until the onions are soft and light golden brown in color (about 5-7 minutes). Add the ginger and garlic and stir-fry for 60-90 seconds. Then, pour in the broth, lentils, carrots and potato, Bring to the boil and then lower the heat to a simmer and cook for about 15-20 minutes, until the lentils and vegetables are tender. Add the chopped spinach and extra herbs (optional). Season to taste with salt and pepper. Next, combine the yogurt and chives in a small bowl. Add salt and pepper to taste. To serve, ladle the soup into small deep bowls and to with a dollop of the yogurt and chives.
Classic Lentil Dahl Recipe
Ingredients
1 tablespoon rice bran oil
1 1/2 cups dried red lentils
1 tablespoon ground cumin
1 tablespoon ground turmeric
1 tablespoon garam masala
1 teaspoon chilli powder
1 fresh red chilli, finely chopped
1 onion, finely chopped
4 garlic cloves, finely chopped
2 tablespoons fresh ginger, grated or crushed
1/3 cup chopped coriander (packed)
4 cups vegetable stock
2 cups chopped mixed vegetables
1/2 cup fresh parsley, finely chopped (for serving)
Method
Heat the oil in a slow cooker, deep heavy pan or Dutch Oven over high heat. Add the ginger, garlic, onion, red chilli, chilli powder, garam masala, turmeric, cumin and lentils. Cook over high heat while stirring continuously until the onion softens. Add the chopped vegetables, coriander and stock. Mix to combine well and cook over low heat for at least 60-90 minutes, until the lentils have softened, but are not mushy. Serve topped with the parsley and other herbs.
Best Ever Vegan Lentil Burger Recipe
Ingredients
Salt to taste
2 1/4 cups water
1/3 cup rolled oats
3 tablespoons tomato paste
2 tablespoons ground cumin
1 cup French lentils (dry)
1 tablespoon smoked paprika
1/4 teaspoon ground cinnamon
1 small red onion, finely chopped
2 tablespoons garlic, finely chopped
2 tablespoons extra virgin olive oil
Freshly ground black pepper to taste
Rice bran or grape seed oil for pan frying the burgers
Method
Place the rinsed lentils in a large deep pan or Dutch oven and cover with warm water. Bring to the boil, mix well and then reduce the heat and simmer for 15-20 minutes until the lentils are just starting to get tender. Note: You can process the lentils in a food processor or blender if you like. Drain the water and transfer to a large mixing bowl. Add all the remaining ingredients and mix well. Refrigerate for about 30 minutes to make the mixture easier to roll. Take portions of the mixture and shape into thick patties. Fry the patties in hot oil, turning gently until the burgers are cooked and golden brown in color on both sides.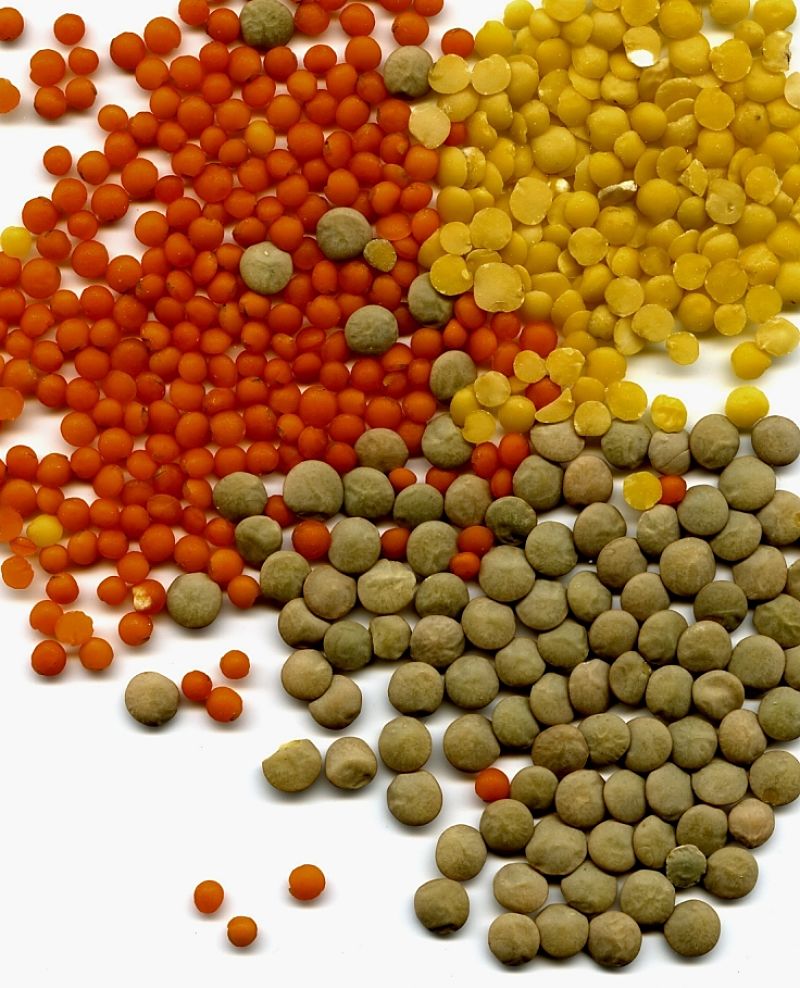 Source:
Rainer Zenz [Public domain], via Wikimedia Commons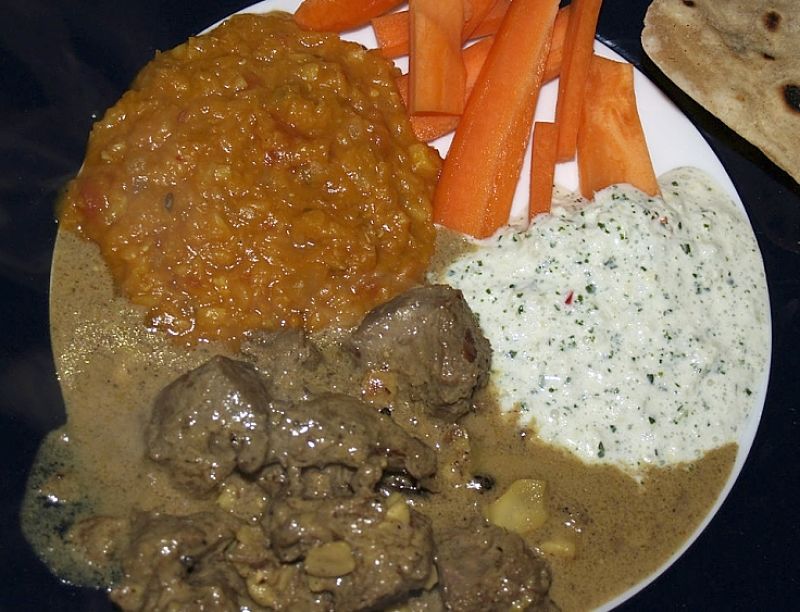 Source:
By cyclonebill [CC BY-SA 2.0], via Wikimedia Commons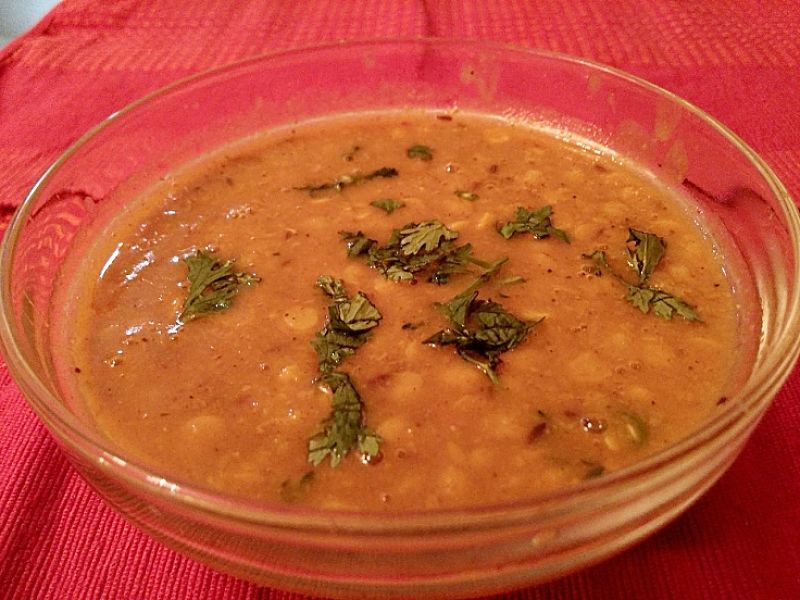 Source:
By Ravi Talwar (Own work) [CC BY-SA 4.0], via Wikimedia Commons
Source: Public Domain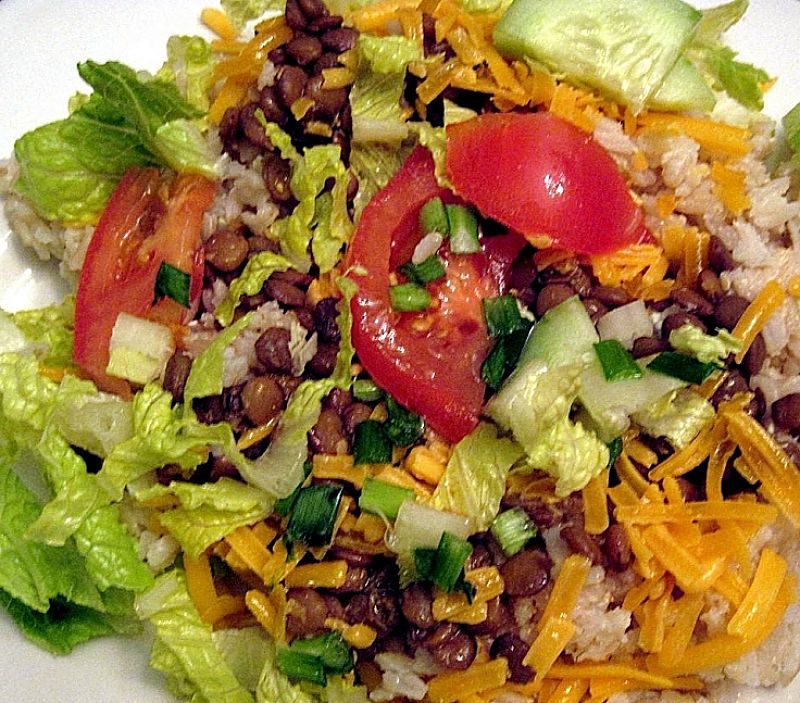 Source:
By Pastilla the Mannequin [CC BY 2.0], via Wikimedia Commons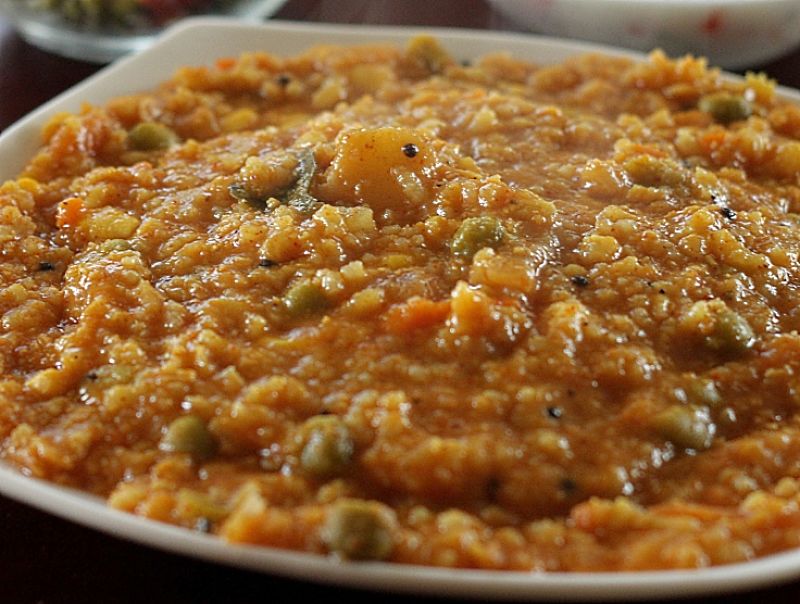 Source:
By Food and Remedy, LLC (Own work) [CC BY-SA 3.0], via Wikimedia Commons
Source:
By Lablascovegmenu from London [CC BY 2.0], via Wikimedia Commons
Source:
By Edsel Little [CC BY-SA 2.0], via Wikimedia Commons