Best Mulled White Wine and Hot Buttered Rum Recipes
Time to try something different in warming alcoholic drinks on cold days this winter. Traditional mulled red wine is generally poor. It is often made with poor quality cheap read wine and is either too acidic, too sweet, or the spices used are too strong and it tastes like cough mixture.
Mulled homemade white wine is a delightful alternative.
Similarly, hot buttered rum, you make yourself, can be fabulous option.
It is rich, thick, and deeply warming to the body and soul and immensely comforting. Warming the rum, like the quaint Japanese ritual of warming sake, makes the spirit much easier to drink.
Try either or both of these alternatives for special occasions or on cold days to revive flagging spirits and the winter blues.
Mulled White Wine Recipes
Homemade Mulled White Wine Recipe with Ginger, Spices, Orange and Honey
Mulled white wine is less well-known but is gentler and more subtle when properly made. Start with a good quality white wine that you would enjoy drinking cold in the conventional way. Cheap wine is a big mistake. Choose a variety that is fairly dry with a fruity, complex taste. You can use a variety of spirits but using a Cider Brandy or something else will create extra interest. Any good quality brandy will do, but don't ruin it with a cheap, inferior one.
Ingredients
1 star anise
1 cinnamon stick
2 cardamom pods, crushed
1 thick orange slice, studded with 4 cloves
750 ml good quality white wine ( 1 bottle, 3 cups)
1 piece of fresh ginger (about 1-2 cm; 1/2 inch long)
75 ml (1/3 cup; 3 fl oz) Apple Cider Brandy or other Good Quality Brandy
1-3 tablespoon honey, depending on how sweet you want it, Use an aromatic variety/
Method
Place all the ingredients, apart from the Brandy, in a medium size pan and warm slowly until almost starting to simmer. Switch off the heat and set aside for about 20 minutes to allow the flavors to develop. To serve, warm once again to about body temperature and filter. Add the brandy, mix well and serve in a large bowl for guests to serve themselves, or in individual glasses.

Classic Spiced Mulled Red Wine Recipe
Ingredients
2 cloves
2 star anise
1 lemon, sliced
1 cinnamon stick
1 orange, sliced
1/2 bottle red wine
50 g / (1 3/4 oz) brown sugar
Method
Put all of the ingredients into a medium-size saucepan, heat almost to boiling and then lower the heat and simmer slowly for 6-8 minutes, or for 1-2 hours in a slow cooker. Serve warm to hot.
White Mulled Wine with Cider and Cordial
Ingredients
Zest of 2 lemons
2 cinnamon sticks
1 vanilla pod, split
4-5 tablespoons caster sugar
500 ml (1 pint) bottle light cider
150 ml (2/3 cup) elderflower cordial
2 bottles white wine, medium-dry varieties
Method
Place all the ingredients into a medium-size saucepan and heat to a simmer, without boiling. Serve warm to hot with fresh herbs.
Slow Cooker White Mulled Wine Recipe
Ingredients
1 fresh orange
5 whole cloves
2 cinnamon sticks
1/4 cup light rum
1 whole star anise pod
1 cup white cranberry juice
Cinnamon sticks, for serving
2 rosemary sprigs, plus extra for serving
1 bottle dry white wine (Pinot Grigio or similar)
1 cup fresh or frozen cranberries, or blueberries, or similar
Method
Place the rosemary sprigs into a medium-size saucepan with 1/2 cup white cranberry juice. Bring to a simmer and heat for about 3 minutes. Then, strain into the bowl of a slow cooker, discarding the rosemary stems. Use a vegetable peeler to scrape strips of orange rind into the slow cooker. Next, add the white wine, 1/2 cup white cranberry juice, cloves, cinnamon sticks, the cranberries and star anise to the bowl. Cook with the slow cooker set on a low setting for 1 hour. Then, stir in the rum. Serve warm with garnishes of cranberries, rosemary and cinnamon sticks.
Mulled White Wine Recipe with Ginger and Cinnamon
Ingredients
1 orange
1 cup water
5 whole cloves
1/4 cup brown sugar
3 whole star anise pods
1 bottle medium-bodied white wine
1 large piece of fresh ginger, peeled and thinly sliced
Method
Peel the orange in strips using a vegetable peeler, avoiding the white pith. Push the cloves into the peel strips. Place the strips into a medium-size saucepan with the ginger, star anise, water and sugar. Heat over moderate heat and simmer the mixture for 10 minutes while stirring to dissolve the sugar. Remove the saucepan from the heat and pour in the white wine. Let the mixture stand at room temperature for 20 minutes to mull the wine and infuse the flavors. Serve warm to hot.
Hot Buttered Rum Recipes
Hot Buttered Rum Recipe (for one glass; multiply quantities for bulk mixture)
Ingredients
1 cinnamon stick
25 g (1 oz) softened butter
50 ml (2 fl oz) boiling water
1 tablespoon maple syrup or honey
30 ml ( 1 fl oz) Dark Rum (or Spiced Rum)
1 long, continuous strand of orange peel studded with 2 cloves

Mix the melted butter and maple syrup together in a small bowl. Add the orange peel and the rum. Pour in the boiling water and mix well. Serve warm with a cinnamon stick in each the glass.
Hot Buttered Rum Recipe with Mixed Spices and Honey
Ingredients
3/4 cup rum
1/4 cup honey
Pinch of salt
2 cups boiling water
1/4 teaspoon ground nutmeg
1/8 teaspoon ground cloves
1/2 teaspoon ground cinnamon
2/3 cup dark brown sugar, packed
1/2 cup unsalted butter, at room temperature
4 sticks cinnamon, for garnishing and serving
Method
Place the honey, cinnamon, brown sugar, butter, nutmeg, cloves and salt in a medium size bowl and beat with an electric mixer or processor. Add the rum and 2 cups of boiling water. Stir to dissolve and incorporate butter into the mixture. Set aside for 5 minutes to develop the taste. Serve warm, garnished with the cinnamon sticks.
Hot Buttered Rum Recipe with Ginger and Nutmeg
Ingredients
4 ounces unsalted butter, at room temperature
1/2 cup packed dark-brown sugar
1 teaspoon finely grated orange zest
3/4 teaspoon ground cinnamon
3/4 teaspoon ground ginger
1/2 teaspoon ground nutmeg
1 1/2 oz (50 g) dark rum
1/4 cup fresh orange juice
Method
Beat the butter, cinnamon, ginger, sugar, orange zest and nutmeg with an electric mixer or blender on moderate speed until well combined (about 1 minute). Add 2 tablespoons of this mixture with with 3 tablespoons of dark rum into 4 heatproof glasses. Add 3/4 cup boiling water to each glass and stir to dissolve the butter. Add a squeeze of fresh orange juice and serve warm to hot.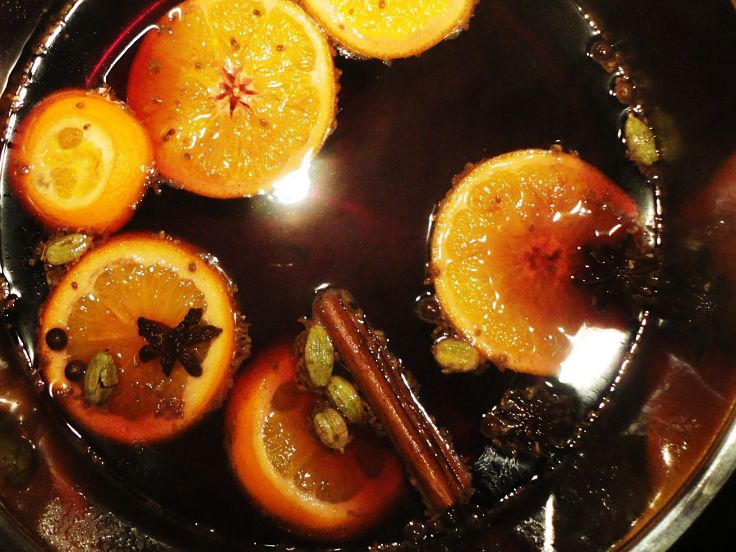 Source:
By Angela Huster (Own work) [public domain], via Wikimedia Commons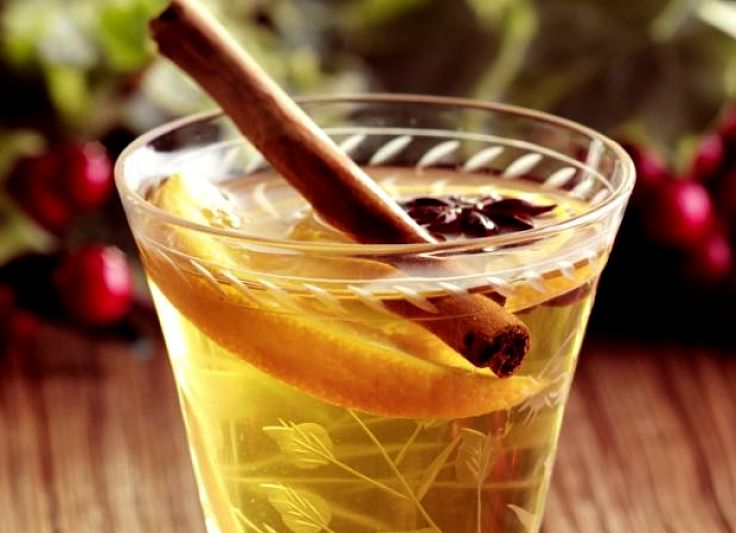 Source: Public Domain CC0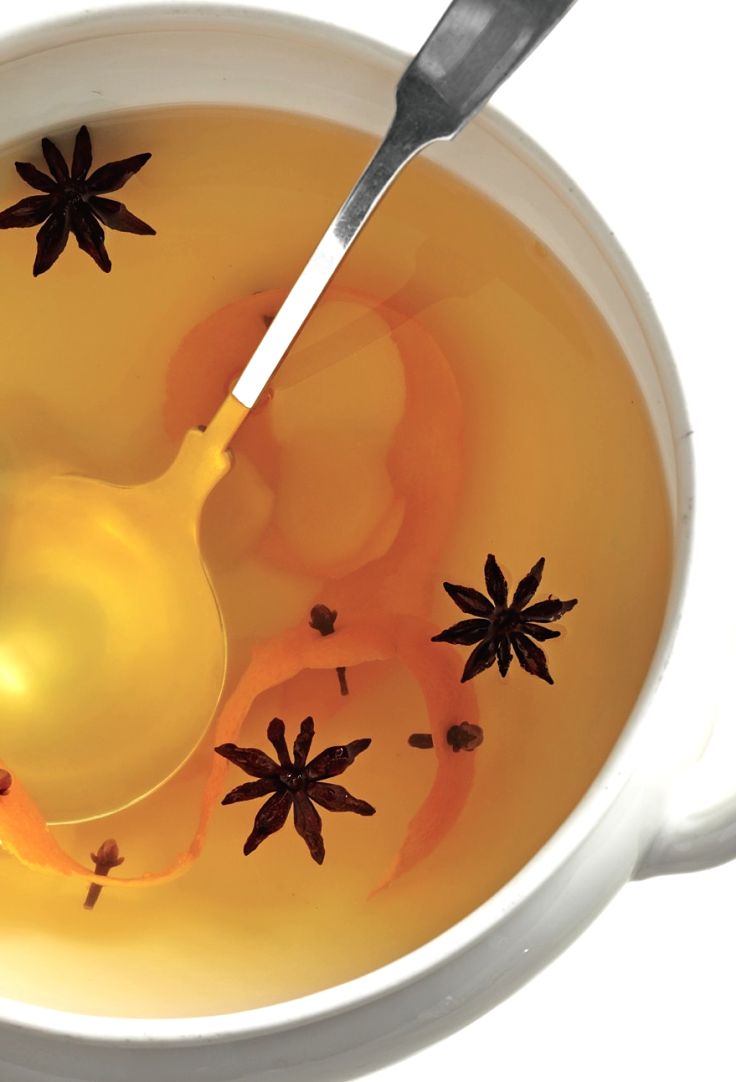 Source: Public Domain CC0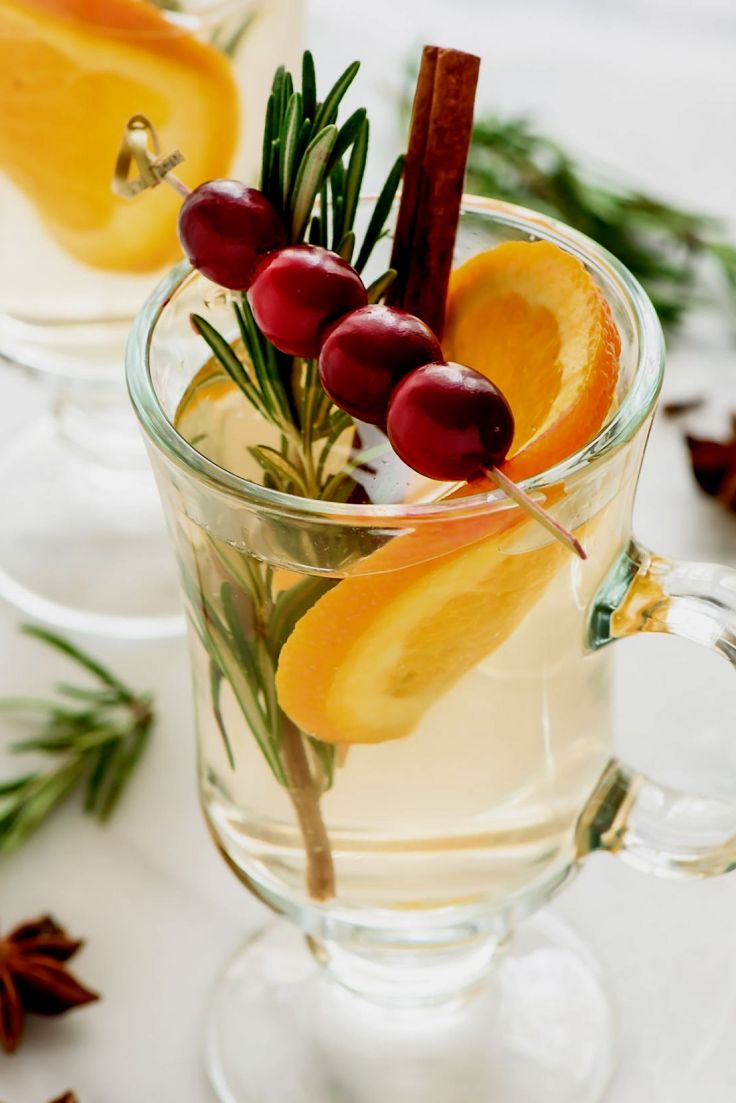 Source: Public Domain CC0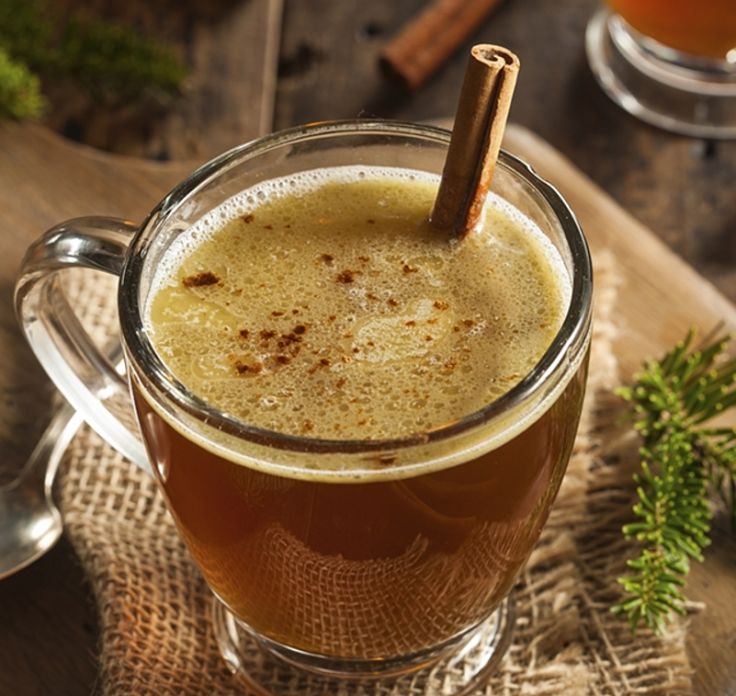 Source: Public Domain CC0
Source: Public Domain CC0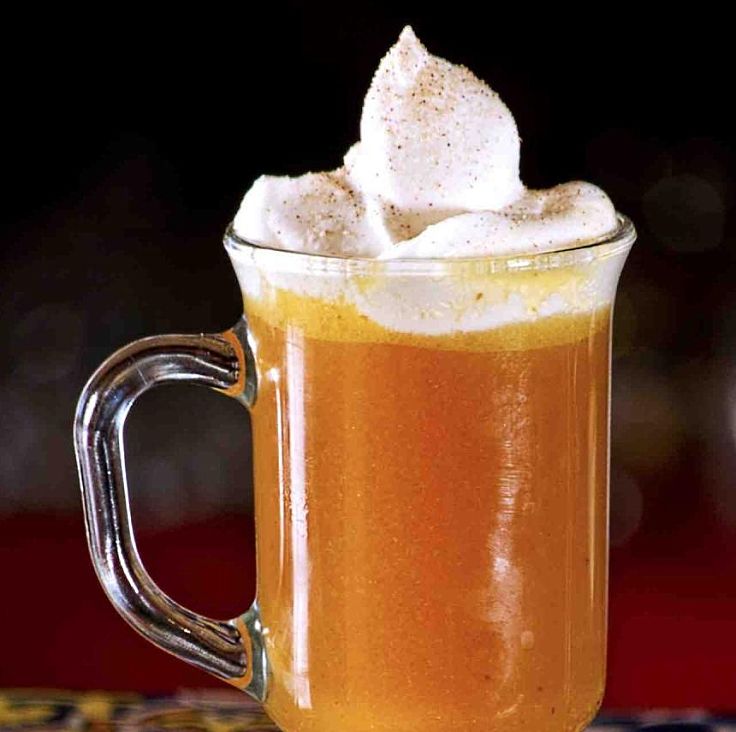 Source: Public Domain CC0