Collection of Best Sauce Recipes for Fish Fillets
The flavor and enjoyment of well selected and cooked fresh fish fillets are greatly enhanced by fabulous homemade sauces. Making fish sauces is an art because the sauce has to be carefully crafted to bring out the delicate flavors of the fish, tantalize the tastebuds without being overpowering.
Commercial sauces and mayonnaise are disasters ruining the taste of your expensive pieces of fish. If you devote time lots of time and effort selecting and cooking wonderful pieces of fish, it is certainly worth making an inspiring sauce than ruining it.
Ideally, choose the sauce to match or pair with the flavor of the fish you are cooking and one you know will inspire your guests or family.
The collection of fabulous recipes shown below suits baked, shallow fried, pan-fried and grilled fish.
These more delicate and inspired sauces are not designed for fish that is coated with batter or bread crumbs.
Blended Cilantro, Parsley and Yogurt Sauce
► 2 garlic cloves
► 2 cups cilantro (coriander)
► Lemon wedges for garnish
► Salt and freshly ground pepper
► 2 tablespoons fresh lemon juice
► 1/2 cup flat-leaf parsley leaves
► 2 tablespoons extra virgin olive oil
► 1 cup plain Greek yogurt (low-fat preferred)

Chop the cilantro (coriander) and parsley leaves and then grind in a mortar and pestle, with the garlic and salt garlic with a pinch of salt. Transfer the mixture to a food processor or blender, add the yogurt, lemon juice, olive oil, and pulse until the mixture is smooth and green. Transfer to a serving bowl.
Simple Sweet and Sour Pepper Fish Sauce
► 2 tablespoons honey
► 2 bay leaves2 garlic cloves
► 2 garlic cloves, finely minced
► 2 tablespoons grape seed olive oil
► Salt and freshly ground pepper to taste
► 4 tablespoons cider vinegar or wine vinegar
► 2 large red bell peppers thinly sliced (any color)
► 2 teaspoons cumin or mixed curry powder (optional)
► 1 tablespoon coriander seeds, or dried coriander (Cilantro)
► 1 can diced tomatoes (or 2 cups fresh tomatoes well chopped)
► 1 large onion, chopped in half and thinly sliced across the grain

Heat the oil in a large heavy pan or Dutch oven, Add the onion and coriander seeds and fry until the onion is transparent. Then add the bell peppers and some salt and fry until the onion and pepper slices are soft (generally 8 to 10 minutes). Stir in the curry powder and garlic, and then add the tomatoes and bay leaves and simmer gently for 6-8 minutes. Stir in the vinegar and honey, add salt and pepper to taste and simmer for 5 minutes. Serve as a side dish.
Spicy Tomato, Spinach and Herb Salsa for Fish
► 1 garlic clove, minced
► 2 cups fresh baby spinach
► Salt and freshly ground pepper
► 1/4 cup extra virgin olive oil
► 1 firm, ripe avocado, fine diced
► 1 small white or red onion, sliced
► 1/2 cup chopped cilantro (or basil)
► 2 medium fresh tomatoes, roughly diced
► 1 or 2 jalapeño chillies, finely minced

Combine all the ingredients apart from the spinach. Cover and refrigerate for about 1-2 hours to let the flavors develop. Mix in in the cilantro and avocado. Serve the fish on a bed of spinach leaves with th salsa added as a dollop beside the fish.
Wasabi, Lime, Orange and Ginger Sauce
► 2 teaspoons honey
► 1 teaspoon brown sugar
► 1 tablespoon rice vinegar
► 2 teaspoons vegetable oil
► 1 teaspoon grated lemon rind
► 2 tablespoons light soy sauce
► 2 teaspoons fresh lemon juice
► 2 tablespoons fresh orange juice
► 1 tablespoon chopped spring onions
► 1 teaspoon grated peeled fresh ginger
► 1 1/4 teaspoons good quality wasabi paste

Combine all the ingredients and serve as a side dish in a bowl.
Simple Vietnamese Fish Sauce
► 1/2 cup water
► 1 tablespoon Sugar
► 1/2 cup Thai Fish Sauce
► 1 teaspoon Rice Vinegar
► 1/2 Lime squeezed for the juice
► 1-2 Thai chili or red chili finely chopped
► 1-2 crushed Garlic cloves (or finely minced)

Mix all ingredients together well and serve in a bowl or small jug.
Herb and Lemon Butter Fish Sauce
► 1/4 cup butter
► 1/4 teaspoon basil
► 1/4 teaspoon paprika
► 1 garlic clove, minced
► 1/4 cup dry white wine
► 1 tablespoon lemon juice
► 1 teaspoon parsley flakes
► 1 teaspoon chicken stock powder

Melt the butter and combine with all the remaining ingredients in a small bowl.
Simple Greek Bread and Garlic Fish Sauce
► 3 garlic cloves, quartered
► 2/3 of a cup extra virgin olive oil
► salt and freshly ground pepper to taste
► 4 slices stale, white or wholemeal bread, with crust removed
► 6 tablespoons fresh lemon juice or 4 tablespoons red wine vinegar

Soak the bread in a bowl of warm until it softens. Then remove from the water and thoroughly squeeze out most of the water. Transfer to a blender jug. Add the lemon juice, garlic, salt, pepper and olive oil. Pulse to a smooth paste. Transfer to a small bowl and set aside for 2-3 hours in the fridge to allow the garlic taste to fully develop.
Rich Fish Sauce with Pine Nuts, Capers, Cherry Tomatoes and Olives
► salt and pepper
► 2 tablespoon sugar
► 10–12 caper berries
► 3 tablespoons sultanas
► 10 green olives (pitted)
► 1 shallot, finely chopped
► 1 bunch dill, roughly chopped
► 3 tablespoons red wine vinegar
► 2 garlic cloves, finely chopped
► 2 tablespoon pine nuts, toasted
► 300 g (10oz) cherry tomatoes, halved
► 2 tablespoons of basil finely chopped
► 3 tablespoon of extra virgin olive oil
► 2 sticks celery, very finely chopped or sliced

Heat a heavy pan with 1 tablespoon of olive oil and fry off the shallots, garlic and celery until golden brown. Add the capers, sultanas, olives, tomatoes and pine nuts and cook while stirring for 2-3 minutes. Reduce the heat to a simmer, and then add the red wine vinegar, 2 tablespoons of sugar and let it cook for about 5 minutes until all the ingredients are soft. Serve as a side dish in a bowl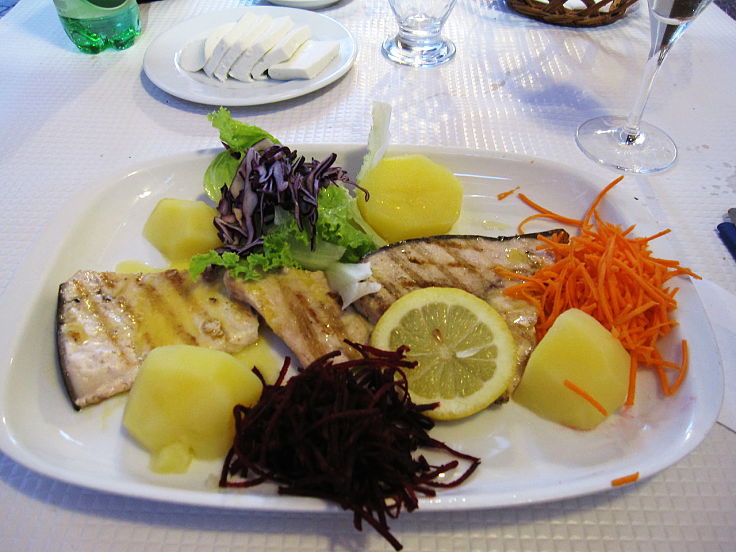 Source:
Bernt Rostad [CC-BY-2.0], via Wikimedia Commons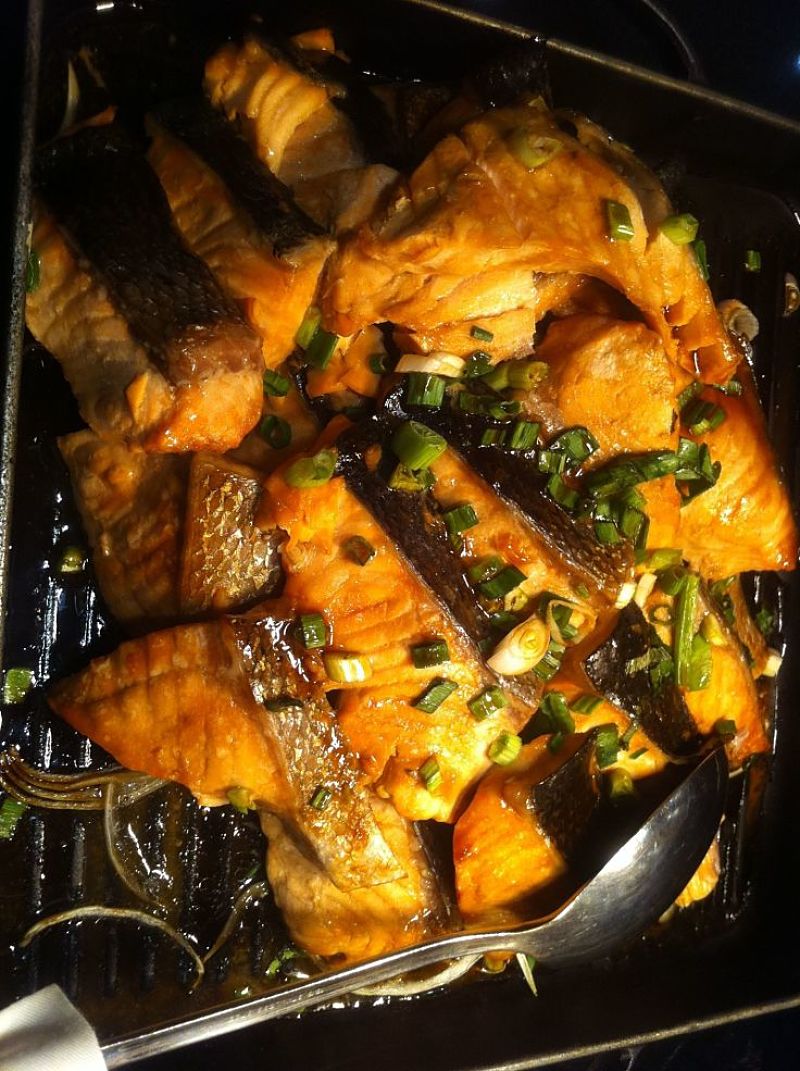 Source:
Cookantean [CC-BY-SA-3.0], via Wikimedia Commons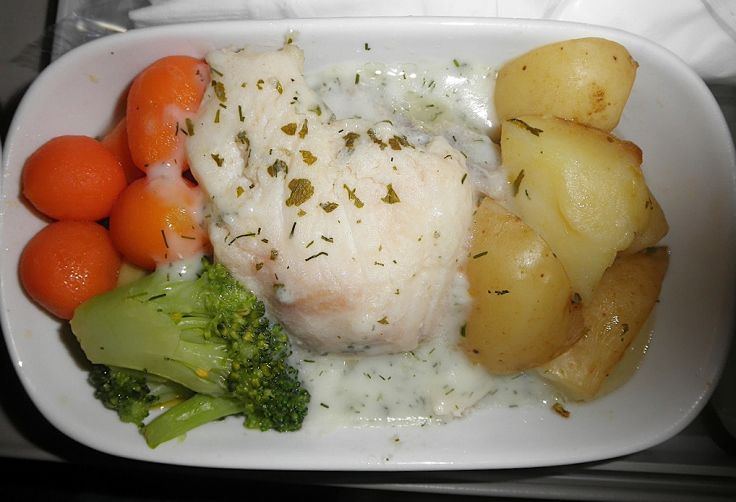 Source:
By thienzieyung [CC-BY-2.0], via Wikimedia Commons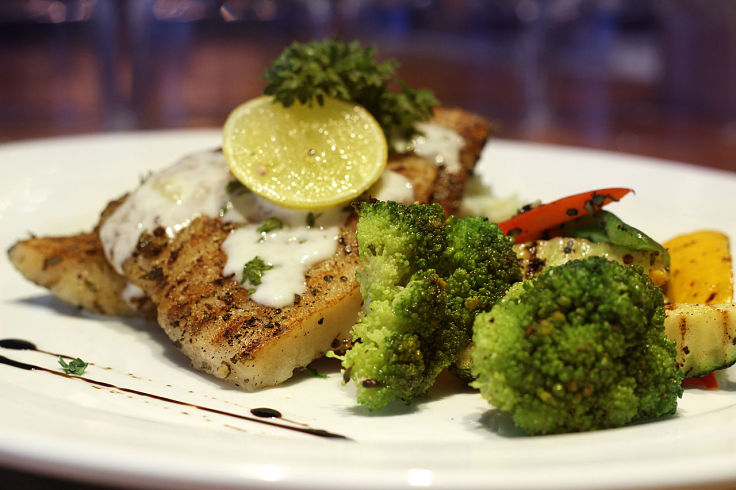 Source:
By Vikramdewangan22889 (Own work) [CC BY-SA 4.0], via Wikimedia Commons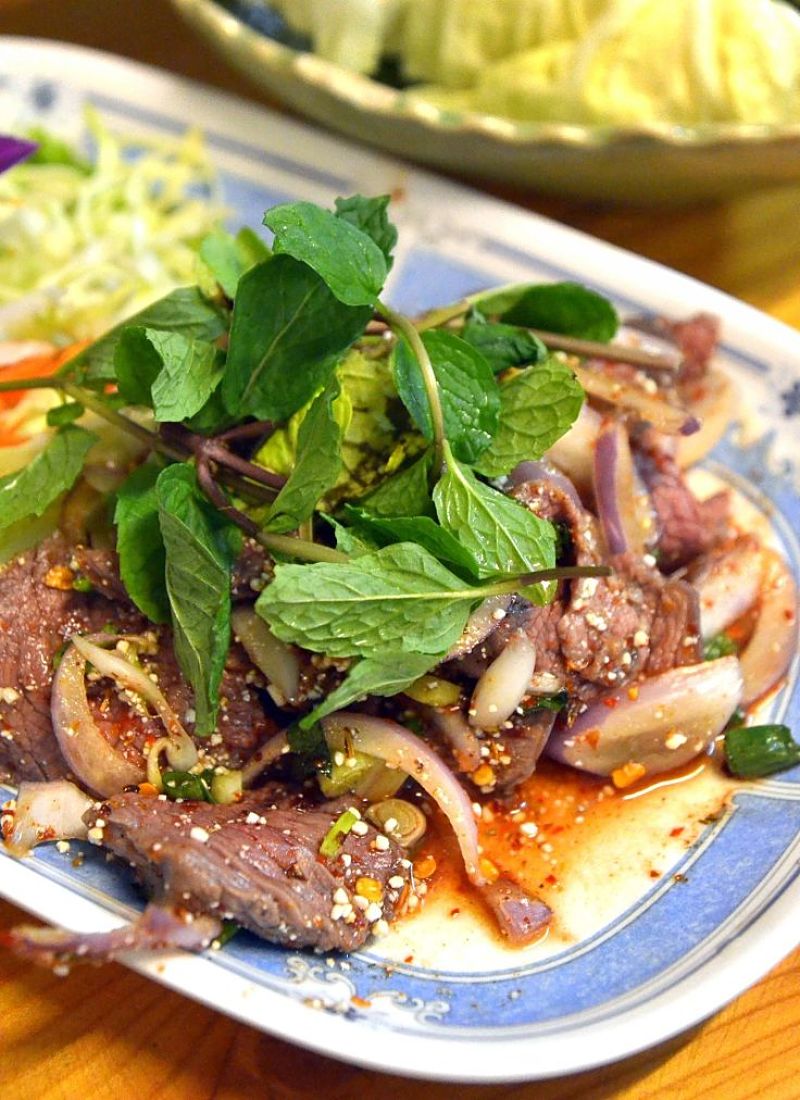 Source:
By Takeaway (Own work) [CC BY-SA 3.0], via Wikimedia Commons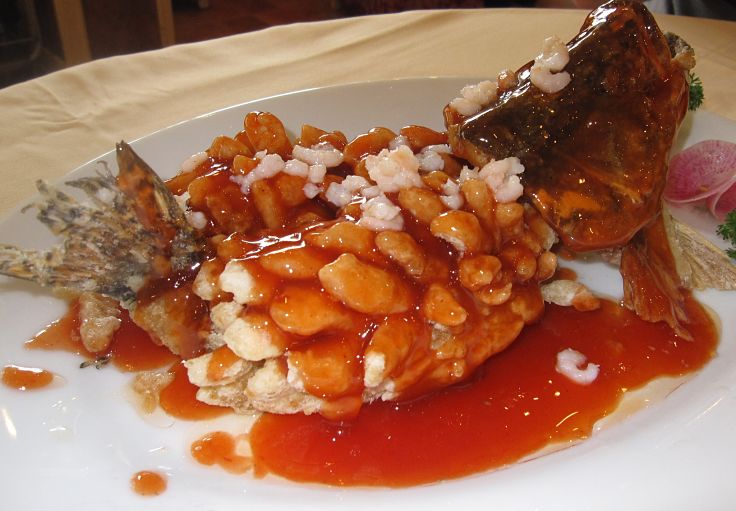 Source:
By Ines Yeh [CC BY 2.0], via Wikimedia Commons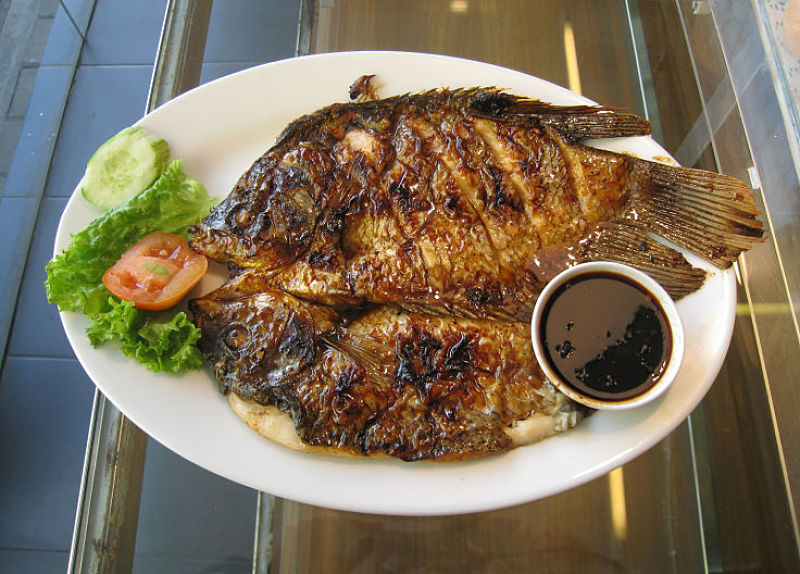 Source:
By Gunawan Kartapranata (Own work) [CC BY-SA 4.0], via Wikimedia Commons