Comeback Sauce Recipe and Homemade Louisiana Remoulade Sauce Recipe
Comeback sauce and the closely related Louisiana remoulade sauce are distinctive seafood dipping sauces and salad dressings that originated in the central Mississippi area.
The base of both sauces is prepared chili and mayonnaise, to which is added garlic, mustard, curry powder, pepper and hot spices such as horseradish, cayenne pepper and Tobasco. These sauces are easily made at home from prepared and bottles sauces, herbs spices and chili.
There are lots of variations and fresh herbs and ginger can be added. These sauces are delightful with shrimp, grilled fish, scallops and other seafood. The sauces are also ideal for barbecues, burgers and even for sandwiches to replace mustard.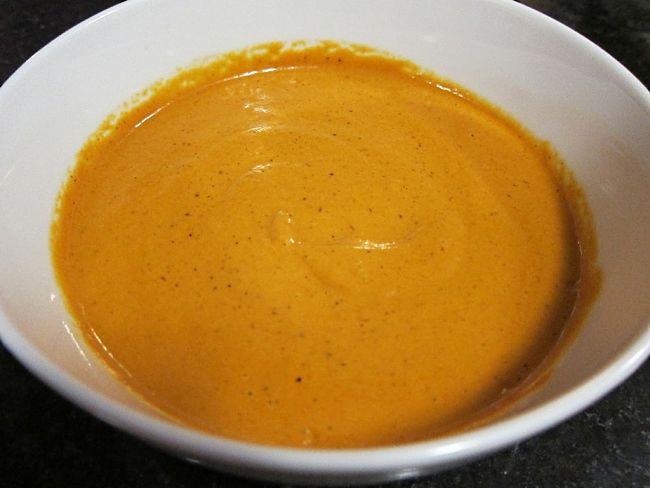 Homemade Comeback Sauce Recipe
Ingredients
1 teaspoon Worcestershire sauce
3 teaspoons horseradish (minced)
2 tablespoons onion finely chopped
1 teaspoon freshly ground black pepper
3 cloves garlic finely chopped or minced
2 tablespoons freshly squeezed lemon juice
1-2 teaspoons of Tabasco or similar hot sauce
1 cup or your favorite mayonnaise (bottled or homemade)
1 teaspoon general purpose curry powder or ground cumin
2/3 cup of your favorite prepared chili sauce (bottled or homemade)
Method
Add all the ingredients to the bowl of a blender or food processor, with 1 tablespoon of water. Pulse until well combined. Set aside in the refrigerate overnight or for 4-6 hours to let the flavors combine and intensify. The blended sauce will remain fresh for about two weeks in a sealed container in the refrigerator.
Homemade Louisiana Remoulade Sauce Recipe
Ingredients
1 scallion, finely chopped
2 tablespoons Dijon mustard
2 teaspoons capers, chopped
1/8 teaspoon cayenne pepper
2 cloves garlic, finely minced
2 teaspoons whole-grain mustard
1 teaspoon Worcestershire sauce
1 cup homemade or bottled mayonnaise
1 tablespoon hot sauce, Louisiana-style
1 tablespoon freshly squeezed lemon juice
1 tablespoon flat-leaf parsley, finely chopped
Method
Mix all the ingredients together in a small bowl. The mixture can be blended for extra creaminess. Set aside for 1-2 hours in the refrigerator to allow all the flavors to combine. Store in the refrigerator.
Related Articles on Sauces and Great Sauce Recipes
=> 10 Easy Butter Sauce Recipes and Cooking Tips
=> 14 Best Nut Sauce Recipes: Peanut, Almond, Pecan, Macadamia, Walnut, Cashew
=> Best Chermoula Sauce and Marinade Recipes for Fish, Seafood, Chicken and Meat
=> Best Chimichurri Sauce Recipe for Argentine Food
=> Best-Fettuccine-Alfredo-Sauce-Recipes-with-Interesting-Additions
=> Beurre Blanc Sauce Recipes with Lemon, Dill, other Herbs for Seafood
=> Collection of Best Sauce Recipes for Fish Fillets
=> Homemade Horseradish Sauce Recipes, Other Uses for Fresh Horseradish
=> How to Make Lemon Curd, Recipe for Lemon Butter Sauce for Fish Sauce
=> Lemon Sauce Recipes - Sweet, Savory, Sour, Spicy, Tangy
=> Make Buffalo Wing Sauce at Home - Quick, Easy Recipes
=> Spanish Romesco Sauce and Romescada Fish Stew Recipes
=> How to Make Garlic Sauces, Aioli, Toum - Best Sauce Recipes, Tips, Variations