Cooking With Fortified Wines - Port, Sherry, Brandy, Madeira and Marsala
Fortified wines add an extra dimension to preparing main meals and desserts, sauces, marinades and dressings. The alcohol helps to tenderize meat when used as a marinade for barbecues, grills and roasts. Fortified wines are fabulous in decadent desserts. They enhance the flavor imparted by wines and add to the color and aroma. The wines are often concentrated in the common fortified wines used for cooking such as Sherry, Port, Brandy, Madeira and Marsala. This article discusses the best way to use each of these fortified wines and provides some fabulous recipes to try. The focus here is on main dishes, as decadent alcoholic dessert recipes have been covered in a previous article.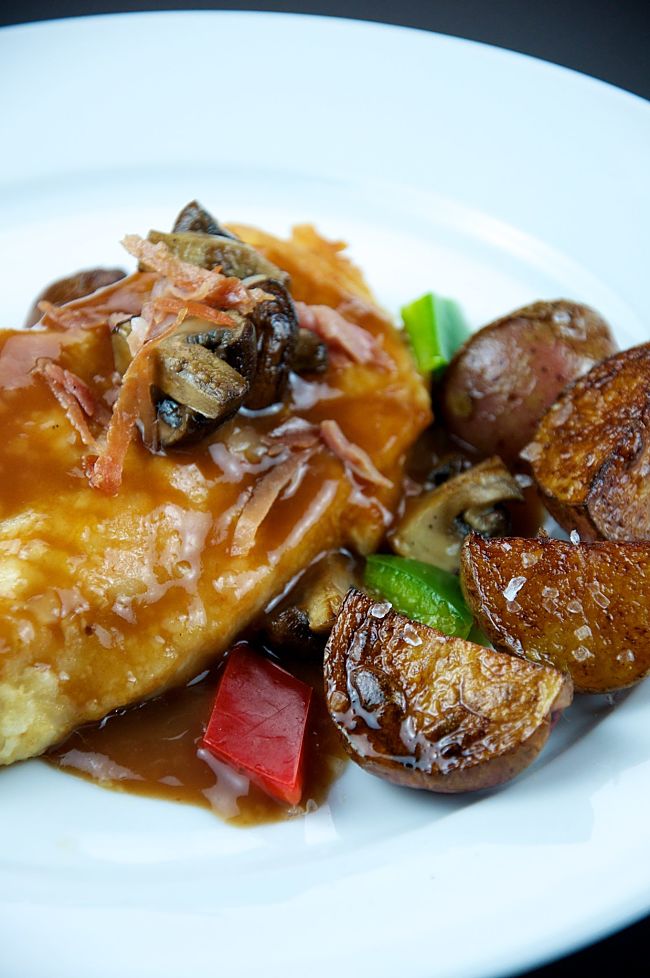 Pairings with Fortified Wines
Cooking with Port
Port has a rich sweet taste and is made from red wine, unlike most other fortified wines. It is suitable for meat-based casseroles, baked goods and for desserts. It goes well with prunes, apricots and other dried fruits. Below are some recipe ideas using port:
Port-Wine Pot Roast
Port-Wine Mushroom Sauce
Chicken with Port Wine Sauce
Poached Red Pears in Port Wine
Rosemary-Fig Chicken with Port
Pork with Port Wine and Raisin Sauce
Turkey and Cranberry Port Wine Sauce
Venison Fillet With Beetroot And Port
Seared Scallops with Port-Poached Figs
Seared Duck Breast with Ruby Port Sauce
Turkey Breast Cutlets in Port Wine Sauce
Brined Pork Chops with Blackberry Port Sauce
Pepper Steak with Port-Wine and Mushroom Sauce
Chiffon Cake with Port Wine and Raspberry Sauce
Beef Tenderloin with Port and Blue Cheese Sauce
Roasted Beef Steaks with Port Wine Mustard Sauce
Grilled Beef Panzanella with Port Wine Vinaigrette
Rosemary Pound Cakes with Port-Soaked Dried Fruits
Pork Medallions with Port Wine and Dried Cherry Sauce
Garlic and Pepper Crusted Tenderloin Steaks with Port Sauce
Glazed Rolled Shoulder Of Lamb With Apple And Pine Nut Stuffing
Cooking With Sherry
Sherry has a complex nutty flavor, and can be sweet or dry. It can be used to make sauces and can be added to soups and stews. It is also widely used in Asian stir fry dishes as a substitute for Chinese wine. The complexity and its sweetness make it ideal for rich desserts, trifles and savory meat dishes. The two Sherry styles that are mostly widely used are Oloroso and Amontillado. Some recipe ideas for sherry are:
Sherry Trifle Recipe
Sherry Poached Turkey
Pork cheeks with Sherry
Sherry Thyme Vinaigrette
Garlic Prawns with Sherry
Soy And Sherry Lamb Shanks
Sherry Marinated Tuna Steaks
Spicy lamb albondigas (meatballs)
Braised Chicken with Sherry and Cream
Filet Mignon with Sherry-Mushroom Sauce Recipe
Slow-roasted shoulder of pork with sherry-roasted parsnips
Cooking With Madeira
Madeira is a rich fortified wine with a toffee-caramel taste. it is widely used in cakes. It is also used for making sauces. It is ideal for adding to braised mushrooms and vegetables. Some examples of Madeira recipes are:
Madeira Cake
Chicken Madeira
Turkey Tettrazini
Baked Plums Madeira
Pork with Sage and Madeira
Mahogany Madeira Roast Turkey
Filet of Beef with Madeira Sauce
Stir Fried Beef with Madeira Sauce
Pork Chops with Mushroom Madeira Sauce
Filet Mignon with Mushrooms and Madeira
Baked Ham with Mustard, Madeira and Marjoram
Grilled Chicken With Wild Mushrooms and Madeira Sauce
Chicken Breasts Stuffed with Mushrooms Sautéed in Madeira Sauce
Cooking With Marsala
Marsala has a light caramel and fruity taste and is very popular for Mediterranean sautés. Various types range from dry, semi-dry, to sweet and semi-sweet. It makes a fabulous sauce for chicken breast or thinly sliced veal. The sauces are often made in the pan, reduced with pan drippings and then thickened with a little cornstarch. Some examples of recipes that use marsala are:
Lamb Marsala
Veal Marsala
Filet Marsala
Carrots in Marsala
Chicken Saltimbocca
Chicken Tikka Masala
Baked Apples Marsala
Marsala Wine Biscotti
Chicken Marsala Pasta
Chicken Marsala Florentine
Mushroom Marsala Pappardelle
Mushroom and Marsala Pappardelle
Marsala Cheese Tart with Oranges
Marsala-Glazed Winter Vegetables
Pork Chops with Orange and Marsala
Mushroom Marsala Pasta with Artichokes
Sweet Mascarpone and Berries with Marsala
Double Mushroom and Marsala Cream Fettuccine
Cooking With Brandy
Brandy is spirit distilled from wine and common varieties are Cognac and Armagnac. Brandy has a sweet aromatic taste and is widely used in desserts and baked goods. Typical recipes are:
Caipirinha
Steak Diane
Flambed Pears
Chicken Diane
Apple Matzo Cake
Beef bourguignon
Whipped Brandy Sauce
Black Forest Pancakes
Brandied Peach Shortcakes
Brandied Apples and Pears
Caramelized Pears and Apples
Slow Cooker Brandy Spiced Peaches
Gingered Pear and Brandy Cocktail
Chicken Liver Mousse with Truffles
Brandied Curry Chicken with Grapes
Duck Breast with Double-Cherry Sauce
Braised Pork Roast With Apple-Brandy Sauce
Filet Mignon with Peppercorn Mustard Sauce
Brandy and Mustard-Glazed Tenderloin Steaks
Browned Butter Bananas with Orange-Brandy Sauce
Grilled Chicken with Blackberry Sweet and Sour Sauce
Cooking with Fortified Wine Recipes
Braised Chicken Marsala Recipe
Ingredients
6 sprigs thyme
3/4 cup Marsala
4 chicken drumsticks
2 tomatoes, cut into quarters
4 bone-in, skin-on chicken thighs
1 tablespoon extra-virgin olive oil
salt and freshly ground black pepper
2 red onions, peeled and sliced vertically into quarters
1 1/4 cups chicken stock, homemade or good quality prepared stock
Method

Preheat oven to 400 degrees F (200 degrees C). Rinse the chicken pieces and pat dry with paper towels. Season all sides of the pieces well with salt and pepper. Heat oil in a large, oven-proof heavy pan over medium-high heat. Working in batches of 2-3 pieces at a time, brown the chicken pieces on all sides, turning once, This generally takes about 10-12 minutes. Set the pieces aside on a rack in the oven to drain.

Return the cooked chicken pieces to the pan and add the tomatoes, onions and thyme. Cook, stirring frequently for about 3-4 minutes until the onions have softened. Add the marsala and cook until the liquid reduces to about half the volume (about 5 minutes). Pour in stock and bring the liquid to a simmer. Transfer the pan to oven and cook for about 35 minutes, or until the chicken is cooked in the center and tender. Transfer chicken to a platter. Simmer liquid over medium-high to make a sauce. Serve with sage polenta or couscous, pouring the sauce over the chicken.
Strip Roast with Madeira Pan Sauce Recipe
Ingredients
1 tablespoon canola oil
1 teaspoon coarse salt
2 medium shallots, minced
2/3 cup good-quality Madeira
1/2 teaspoon ground allspice mix
1 teaspoon black pepper, freshly ground
2 cups low-salt chicken broth (homemade preferred)
1 strip roast (3-4 lb; 1-2kg), fat trimmed
1/4 cup unsalted butter, slicked into 1/2-inch (1cm) cubes and frozen
Method

Mix the pepper, salt and allspice in bowl and rub all over the roast. Set aside at room temperature for 60-75 minutes. Preheat oven to 375 degrees F (190 degrees C). Heat oil in large wide oven-proof pan over medium heat until very hot. Add roast with the fat side down and fry until well browned (about 3 to 4 minutes). Turn the roast and transfer the pan to the oven. Roast until an oven thermometer inserted into center of meat reaches 130 degrees F (54 degrees C) (generally about 50 minutes). Transfer to platter and let the roast rest while preparing sauce.

Using the same pan, re-heat over medium-high heat and pour off most of the drippings. Add the shallots and sauté until soft. Pour in the Madeira and simmer briskly for about 1-3 minutes. Add the broth and boil the mixture until the volume of the liquid is reduced by about one third. Switch off the heat and add the frozen butter cubes and swirl the pan to blend the butter into the sauce. Season sauce with pepper and salt.

Cut the meat into thick slices. Arrange on platter and pour over the sauce.
Braised Duck Breast with Cherries and Port Sauce
Ingredients
2 large duck breasts, halved
2 tablespoons chilled butter
1/2 cup good quality chicken broth
1 tablespoon strong flavored honey
2 tablespoons good quality Tawny Port
1/4 cup finely chopped shallots or spring onions
8-12 sweet red cherries, pitted (fresh or thawed frozen, cherries)
Method

Pound the duck breast to flatten them. Score the skin in a diamond pattern, without cutting into the flesh. Sprinkle duck with salt and pepper.

Melt one tablespoon butter in heavy large skillet using moderate heat. Add the duck breasts, skin side down. Fry until the skin is well browned and crisp (generally about 5-7 minutes). Flip the duck breasts over and fry the other side for about 4 minutes until the duck is cooked in the center. Remove the duck pieces and keep warm.

Pour off most of the oil from skillet. Add the shallots and fry for about one minute. Add the chicken broth, cherries, honey and Port. Bring the mixture to the boil and simmer until most of the liquid has evaporated to a glaze. Whisk in one tablespoon cold butter and season to taste with salt and pepper.

To serve, slice the duck thinly and spoon over the sauce.