Cooking with Beer, Stout and Ales - Best Ever Beer Cooking Recipes
Beer, in its many forms, makes an ideal cooking ingredient:
Beer contains hops and malt and provides a unique taste that pairs with many meat ingredients such as chicken, beef and lamb.
The 'leavening' ability of beer is wonderful for cakes, breads, slices and even cheesecakes.
The combination of acidity and natural sweetness pork and chicken dishes nicely.
Heavier bears such as stouts are fabulous for meat marinates and slow cooked beef and lamb dishes, include classic lamb shanks and ribs.
Home brew, craft beers and many other varieties contain live yeast, which is essentially the same as bakers yeast.
From salad dressing to cakes, caramels, meat dished, sauces, marinates, dressings, bread, and a huge array of baked goods, beer shows its versatility and value as a neglected ingredients.
Discover how to use beer when cooking in the collection of best ever recipes shown below.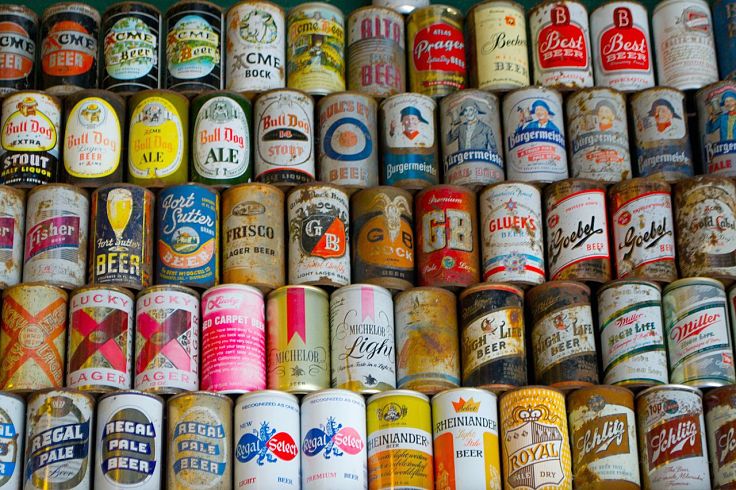 Béarnaise Sauce with Beer Recipe - Beernaise?
Ingredients
1 bay leaf
3 egg yolks
1 shallot, diced
1/4 cup malt vinegar
6 black peppercorns
125g (4 oz) butter melted over boiling water
2/3 of Pale ale or another light style beer variety
Method
Add about half of the beer to a small saucepan over moderate heat. Add the bay leaf, vinegar, shallots, peppercorns, and reduce by two-thirds. Then strain and set aside. Place the separated egg yolks in a heatproof bowl with the mixture previously prepared. Beat the eggs carefully with a whisk while the bowl is suspended over simmering water until the mixture is light and airy, and ribbons appear. Remove the bowl from the heat. Then slowly add the melted butter to the egg yolk mixture until it begins to thicken. Carefully blend in the remainder of beer, season with salt and freshly ground pepper. Serve as a sauce with grilled steak,, ribs, cold meats, asparagus or grilled fish.
Slow Cooked Brine Brisket with Dark Malt and Beer
Brining Recipe
100g (3.5 oz) salt
400ml (1 1/2 cups of water)
2kg (4 lb) of beef brisket, or similar cut of meat
150g (4oz) dark malt, available from home brew supplier (or use molasses)
330ml (1 1/4 cups) of a good quality dark beer (Stout, Brown ale or style beers).
Method for Marinading the Beef

Warm the water to blood temperature, stir in malt and set aside for about 30 minutes. Then add the beer, salt and allow to cool. Place beef brisket in brine and marinate for 1-2 days in the refrigerator.

Cooking the Marinated Brisket

Ingredients
2 star anise
200g (7 oz) dark malt
5cm (2 inch) piece of peeled fresh ginger
5 cloves of garlic
1 stick of cinnamon
30g (1 oz) coriander seeds
30g (1 oz) Szechuan peppercorns
660ml (2 1/2 cups of dark beer)
Method
Mix all the ingredients in the list above in a casserole dish, add the brisket, cover tightly and cook at 130 degrees C (265 degrees F) for about 4-5 hours or until the meat is tender. Allow to cool slightly in cooking juices before serving.
Beer-Battered Fish with Homemade Chips Recipe
Ingredients
2 teaspoons olive oil
1 egg, lightly whisked
Lemon wedges, for serving
Sea salt flakes, for serving
Rice bran or Grape Seed oil, for deep-frying
Salt and freshly ground black pepper to taste
1 1/2 cups self-raising flour
1 1/2 cups chilled light style beer
4 large unpeeled washed potatoes, cut into wedges or thick chips
8 white fish fillets (firm flesh varieties, not too thick)
Homemade Tartare Sauce Recipe Ingredients
1 egg yolk
2 teaspoons mustard powder
1 cup light olive oil
1 tablespoon freshly squeezed lemon juice
Salt and freshly ground black pepper to taste
1 tablespoon fresh dill, finely chopped
2 tablespoons fresh chives, finely chopped
2 tablespoons capers, drained and finely chopped
8 baby gherkins, finely chopped
2 green shallots, with ends trimmed and then finely chopped
2 tablespoons finely chopped fresh continental parsley
Method

Preheat oven to 200 degrees C (390 degrees F). Spray a baking tray with oil and line with non-stick baking paper. Place the potato pieces on tray and drizzle with a little olive oil. Cook in oven, turning several times, for about 40 minutes, until golden brown on all surfaces.

Next, place flour in a bowl. Add the egg and stir to combine. Gradually whisk in the beer until batter is smooth. Season with salt and pepper. Cover and put the refrigerator for 30 minutes to rest.

To prepare the tartare sauce, transfer the lemon juice, egg yolk and mustard powder into a bowl of a food processor and pulse until mixture thickens. With the processor running, add the oil in a thin steady stream to make the mixture creamy and silky. Transfer to a bowl. Add the chopped shallot, capers, gherkin, dill and chives and mix well to combine. Season with salt and freshly ground pepper.

To prepare the fish, pour the deep frying oil into a large saucepan so it reaches a depth of about 8cm (3 inches). Heat the oil to a temperature of 190 degrees C (350 degrees F) using a thermometer (a small cube of bread will turn golden brown in about 10 seconds). Dip the fish fillets one at a time, into the batter to coat. Hold vertically to drain off the excess. Deep-fry for about 3-4 minutes or until golden brown and cooked on both sides. Transfer to a plate or a cooling rack lined with absorbent paper towel. Repeat to fry all the remaining batter covered fish pieces. Make sure the oil heats up to the preferred temperature before adding each piece.

To serve, divide the fried fish and chips among the serving plates. Season with salt and freshly ground pepper and serve with the homemade tartare sauce you have prepared and several lemon wedges.
Sauteed Chicken Recipe Cooked in Beer with Spices and Vegetables
Ingredients
1 whole chicken
3 bay leaves
salt and pepper
2 onions, chopped
1 lemon, quartered
4 1/2 to 6 cups beer
4 garlic cloves, peeled
2 tablespoons canola oil
1 tablespoon dried oregano
6 carrots, washed, peeled, and sliced diagonally
2 green bell peppers with seeds removed and chopped
1 pound of potatoes, peeled (or washed with skin on) and quartered
Method

Pour the canola oil into a large pot and heat using a moderate temperature. Add the onions, garlic, carrots, bay leaves, dried oregano, bell peppers, potatoes and a pinch of salt and freshly ground pepper. Fry, while stirring until the onions are translucent and soft (about five minutes).

Wash and dry the whole chicken and place the lemon quarters into the cavity of the chicken. Sauté the whole chicken in the pan with the fried vegetables until lightly browned on all sides. Next, pour in enough of the beer to mostly cover the chicken (about 4-6 cups depending on the size of the pot. Mix the beer with the vegetables and heat the pot until the liquid starts to a simmer, cover the pot and lower the heat to medium-low. Simmer the chicken until it is cooked through, and the potatoes have softened (about 45 minutes). Remove the chicken and allow to cool for a few minutes. Then carve the chicken into eight pieces. Serve on a large serving bowl with the vegetables and broth generated from the liquid left from cooking the chicken.
Hearty Beef Stew with Stout
Ingredients
1 bay leaf
2 cups beef stock
Zest of one lemon
Juice of one lemon
2 tablespoons flour
1/8 teaspoon cayenne
2 teaspoons cumin seed
1/2 cup chopped parsley
2 tablespoons tomato paste
2 teaspoons Worcestershire sauce
4 medium cloves garlic, finely minced
2 tablespoons olive oil
salt and freshly ground pepper to taste
1 can (14-ounce) of Guinness (or half a bottle)
1 1/2 pounds (750g) of carrots, cut into 1 inch (2.5 cm) chunks
2 pounds onions, peeled and halved
2 pounds beef chuck stew meat, or similar flavorsome beef , cut into 1 inch (3cm) square pieces
1 1/2 pounds ( 750g) washed potatoes, with skin on, cut into 1 1/2 inch (5cm) pieces
Method

Toss the beef pieces in a mixture of the flour, salt, pepper and cayenne pepper and coat well. Shake to eliminate excess flour. Heat 1 tablespoon of oil in a large heavy-bottomed saucepan, pot, or large Dutch oven or over moderate heat. Add beef in batches and fry on each side until browned (about 4-5 minutes). In the last minute, when cooking each batch, add the garlic, stirring often, to avoid any burning. Transfer the nicely browned meat and cooked garlic to a bowl. Deglaze the pan with about one tablespoon Guinness, scraping up dark bits from the bottom to add to the stew.

Heat another half tablespoon olive oil in a separate pan. Add the carrots and fry until they soften and start to brown (about 3-5 minutes. Add the chopped potatoes and cook for another 2 minutes. Transfer the vegetable mixture to a separate bowl and set aside. Deglaze this pan with another tablespoon of Guinness and add to the stew pot.

Next, heat remaining 1/2 tablespoon oil, add the onions and cook until the edges just start to brown (about 3-4 minutes). Add the tomato paste, stir and cook an extra 1 minute. Deglaze the pan with remaining Guinness. Return beef to the main pot and add beef stock, Worcestershire sauce, cumin seed, and bay leaf. Simmer covered for about 1 hour.

Add the carrot and vegetable mixture, prepared previously. Replace the lid, and simmer for 45-60 minutes, or until the carrots are tender when poked with a fork. Adjust to taste with lemon juice, salt and pepper. Serve in bowls and sprinkle on lemon zest and chopped parsley.
Grilled Beer-Braised Ribs Recipe
Ingredients
10 allspice berries
2 tablespoons vegetable oil
2 - 3 cinnamon sticks
5 cloves of garlic, lightly crushed
1 rack pork loin back ribs ( about 3 pounds; 1.5 kg)
5 dried red chilies or a teaspoon of cayenne pepper
Salt and freshly ground black pepper to taste
1 bottle dark beer, such a Guinness, Stout or any porter beer
10-15 slices fresh ginger or 1 tablespoon ground ginger
Method

Preheat oven to 300 degrees F (150 degrees C). Remove the membrane from the base of the ribs and split the rack into two pieces. Season the two rib portions, liberally with salt and freshly ground pepper. Add the oil to a large, deep ovenproof skillet or casserole (that has a lid). Increase the heat to moderate high and, when the oil starts to shimmer, sear meat on both sides until nicely browned, turning as 2-3 times. Add the cinnamon, ginger, chillies, allspice and garlic to the pan and stir to release the flavour and aroma. Then add the beer and bring to a boil. Next, cover the pan and lower the heat so the mixture just simmers when covered. Place the casserole in oven and cook until meat is tender (about 1 hour).

Pre-Heat your broiler. Drain meat and sprinkle liberally with salt and freshly ground pepper. Broil on both sides until brown and crisp (generally about 1-2 minutes). Meanwhile, skim off any fat on top of the liquid left in the pot used to cook the meat. Bring it to a boil, reduce slightly and use as a sauce.
Beer Bread Recipe
Ingredients
12 ounces beer
2 tablespoons honey
1 1/2 teaspoons salt
1 tablespoon baking powder
2 3/4 cups all purpose flour
4 tablespoons unsalted butter
3 ounces of your favorite cheese, cubed
3 peppers, fire roasted or grilled, seeded, skin removed and diced (about 1/2 cup)
Method

Preheat the oven to 375 degrees F (190 degrees C). Spray a loaf pan with baking spray. Mix the flour, salt and baking powder, thoroughly in a large bowl. Add the cheese and peppers and stir well to distribute. Using a small pan, melt the butter, add the honey and combine well. Pour this liquid into the flour mixture. Next add the beer and stir until everything is well incorporated. Transfer the mixture to the sprayed loaf pan and spread evenly over the base. Bake in the oven for about one hour. Melt a little butter and brush onto the load about 10-15 minutes before the cooking time has completed. This encourages the loaf to brown nicely.
Related Articles and Recipes
=> Health Benefits of Ginger - Nutritional Facts, and Dietary, Medicinal Benefits
=> Best Sangria Recipes with Fruit, Red or White Wine, Liqueurs, Herbs
=> How to Make Ginger Wine - Guide and Three Fabulous Homemade Recipes
=> Ginger Beer Recipe Ideas - How to Make Homemade Ginger Beer
=> Homemade Sports Drinks for Revitalizing After Exercise
=> Homemade Root Beer - Recipes, Guides and Tips using Extracts
=> Residual Sugar in Wine - Sweetness Chart and Calories in Wine Summary
=> Calories in White Wine and Nutrition Facts for White Wine Styles, Varieties
=> Best Sangria Recipes with Fruit, Red or White Wine, Liqueurs, Herbs