Delightful Uses for Fresh Roast Beetroot
The best way to cook beetroot is to bake, roast, grill or barbecue the bulbs whole or sliced in half. This concentrates the flavor, and stops the beetroot becoming too moist and soggy as occurs when beets are boiled. Beetroot and beet tops are very healthy and nutritious. However, cooking beetroot, especially roasting and grilling, requires a lot of time and effort for a simple side dish. The good news is that there are many uses for cooked beetroot, that you may not be aware of. So, you can bake, grill or boil a large bunch of fresh beetroot and store them in the refrigerator. Try some of the fabulous recipes for cooked beetroot outlined in this article. You will not be disappointed. Enjoy!
How to Cook Beetroot
Preparing Beetroot
Choose firm, unwrinkled, fresh beetroots that shows no sign of damage. Cut the leaves off about 2-3 cm (1 inch) above the beetroot. You can use the tops for salads or as a vegetable. Leaving a leaf stub keeps the roots intact so they don't bleed. Wash the beets gently to avoid breaking the skin. Beetroots are easiest to peel after being cooked, while they are still warm. Most of the skin will simply slide off when warm. Wear rubber gloves to avoid staining your fingers. Use a knife to remove any skin remnants.
Boiling Beetroot
Bring a pot of salted water to the boil. Then, reduce to a simmer and cook for 20-30 minutes until just tender inside. Alternatively, you can steam whole beetroot.
Grilling and Barbecuing Whole Beetroot
Preheat an outdoor or indoor grill over high heat. The beetroot can be placed directly onto the grill and cooked slowly, turning frequently. Otherwise, place the beetroots in small groups in the center of a large sheet of heavy-duty aluminium foil sheet that has been sprayed with cooking spray. Add a tablespoon of butter or vegetable oil, season with salt and pepper. Add spices such as rosemary or a little garlic. Wrap the beets in the foil and fold over to seal. Place the foil packets onto the grill and cook for 20-30 minutes, until the center of the beets is tender. Allow beets to cool before peeling and serving.
Roasting Beetroot - A Simple Method
Prepare the beetroot as described above for grilling and wrap them in loosely sealed foil packets. Place the packets on a baking tray and roast at 180 degrees C (350 degrees F) for 45-60 minutes until tender inside. You can also roast beetroot over an open fire, or gas flame by inserting them on metal skewers. This helps to dry the beetroots out as they cook and imparts a nice smoky flavor.
Roast Beetroot Recipe with Balsamic Vinegar and Onion
Ingredients
Salt
1 tablespoon thyme
2 tablespoons olive oil
2 tablespoons brown sugar
Zest and juice 1/2 orange
Freshly ground black pepper
2 tablespoons balsamic vinegar
1/2 cup of parsley, finely chopped
6 small beetroot, scrubbed and cut into quarters
4 small red onions, base intact, cut into quarters
Method
Preheat your oven to 180 degrees C (355 degrees F). Slice the beetroot and red onions into quarters and place in a baking dish. Season with salt and pepper. Combine the juice, zest, oil, thyme, vinegar and pepper in a small jug. Pour over the onion and beetroot in the baking dish. Bake for 45-60 minutes. Remove from oven, drizzle with olive oil and sprinkle chopped parsley on top. Add a little extra salt and pepper.
Beetroot Roasted with Honey, Thyme and Vinegar
Ingredients
2 teaspoons fresh thyme
2 tablespoons olive oil
2 tablespoons clear honey
2 teaspoons balsamic vinegar
750 g (1/5 lb) medium size beetroot
Method
Heat the oven to 200 degrees C (390 degrees F). Cut each beetroot into quarters and place in a large roasting pan. Combine the remaining ingredients and pour over the beetroot. Mix together to ensure all the beetroot pieces are well coated. Roast for 25-36 minutes until the beetroot is tender with a sticky, shiny and glaze.
Simple Tips for Using Cooked Beetroot
There arer many ways of using cooked beetroot:
► Beetroot risotto
► Various beetroot soups
► Delicious beet root dips
► Chocolate, apple and beetroot bundt cake
► Chocolate beetroot and nut cakes and cupcakes
► Fresh pasta colored and flavored with beetroot
► Beetroot and cheese topped open toasted sandwich
► Beetroot and berry smoothie and many more options
► Squash and beetroot tart with tomatoes, herbs and pine nuts
► Savoury beetroot muffins with garlic, herbs and goats cheese
► Chocolate and beetroot truffles made spicy with ginger and cumin
► Baked savory and sweet beetroot tartlets with cheese and berry jam; Bitter chocolate beetroot and hazelnut cupcakes
► Fabulous salads such as Beetroot, pear and goats cheese salad; warm beetroot, potato and anchovy salad; beetroot, walnuts and feta salad; beetroot,apple, carrots and sauerkraut salad.
Fabulous Beetroot Recipes to Try
Roast Beetroot Soup Recipe with, Garlic, Potato, Onions and Creme Fraiche
Ingredients
1 clove garlic
1/4 cup creme fraiche
1 carrot, finely chopped
1 potato, peeled and hopped
1 small onion, finely chopped
1 tablespoon Extra-Virgin olive oil
3 medium beetroot, washed, with tops trimmed
2 1/2 cups vegetable stock (homemade preferred)
1/4 cup coriander, basil or parsley, chopped to serve
Method
Preheat your oven to 200 degrees C (390 degrees F). Place each beetroot on a piece of heavy-duty foil, season with salt and pepper, wrap and fold to seal. Or place all 3 beetroot in an oven bag, after seasoning and adding a teaspoon of balsamic vinegar. Bake for 60-90 minutes on a baking dish. Wrap the garlic in foil, and bake for 45 minutes. Using a Dutch oven or saucepan over high heat, fry the onion, potato and carrot for 3-4 minutes, until tender. When the beetroot is cooked, peel off the skin (optional), chop finely and add to the fried vegetables. Pour in the stock and add the roasted garlic. Bring the mixture to the boil and then lower the heat to a gentle simmer and cook for 10-20 minutes until all the vegetables are tender. The, blend the mixture with a food processor, bench blender or stick blender until smooth. Serve with a dollop of creme fraiche and fresh herb leaves.
Fried Beetroot with ground Beef, Capers, Anchovy and Mustard Beef
Ingredients
Salt, to season
1 teaspoon butter
200 g (7 oz) beetroot
500 g (1 lb) minced beef
2 teaspoons Dijon mustard
1 tablespoon tomato ketchup
2 tablespoons capers, chopped
1 tablespoon white wine vinegar
2 anchovy fillets, finely chopped
Freshly ground black pepper, to season
Method
Melt 1 tablespoon of butter in a small frying pan over low to moderate heat. Fry the beetroot, turning several times for 5 minutes until starting to soften. Add the vinegar and simmer in the pan until most of the liquid has evaporated. Set aside to cool. Mix the beef with the chopped anchovies, tomato ketchup, mustard, capers and seasoning in a small bowl. Chop the cooked beetroot and add to the mixture. Mix well, divide and shape into patties. Gently fry the patties in melted butter, in the frying pan for about 3-4 minutes on each side. Then, flip over and cook on the other side until lightly browned on the outside and cooked in the center. Serve with sauteed potatoes, and topped with herbs and cheese.
Beetroot Hummus Recipe with Smoked Paprika
Ingredients
Salt, to taste
juice of 1 lemon
1-2 tablespoons tahini
1 teaspoon smoked paprika
1 garlic clove, finely chopped
Freshly ground black pepper to taste
fresh dill, or basil chopped, to serve
2 medium-sized beetroot, cooked and peeled (as above)
1/2 teaspoon dried chilli flakes (or fresh chopped chilli_
200 g (7 oz) of canned or cooked chickpeas, rinsed and drained
Method
Add the tahini, garlic, salt, chickpeas, lemon juice, smoked paprika and dried chilli to a food processor or a blender. Pulse to form a rough paste. Add the chopped beetroot. and pulse again, but leave the mixture a little chunky.Serve as a dip topped with fresh herbs and fresh chilli.
Pearl Barley and Beetroot Risotto Recipe
Ingredients
Juice of 1 lemon
1 cup white wine
Feta, crumbled to serve
1 teaspoons dried thyme
150 g (5 oz) pearl barley
6-8 shallots, finely chopped
2 garlic cloves, finely sliced
1 medium carrot, finely chopped
1 stick of celery, finely chopped
2 cups chicken or vegetable stock
2 tablespoons extra virgin olive oil, for frying
300 g (10 oz) roasted beetroot (as above), grated or finely chopped
Method
Rinse the pearl barley well and simmer for 30-35 minutes. Next, heat the oil in a small pan over low to moderate heat. Add the chopped celery, carrot and shallots and fry until they have softened. Add the garlic, beetroot, and thyme. Cook for another 3-5 minutes, stirring frequently. Pour in the wine, increase the heat to moderate and cook until the liquid has reduced by half. Then, add the drained barley and stir while slowly adding portions of the hot stock. Keep adding stock, and stirring until the barley is soft and has absorbed most of the added liquid. Season with salt, pepper, lemon juice and a drizzle of olive oil. Set aside to cool slightly and then served topped with crumbled feta cheese and chopped herbs.
Beetroot Dip Recipe with Pine Nuts, Garlic and Greek Yogurt
Ingredients
2 medium lemons
2/3 cup Greek yogurt
Salt and black pepper
2 tablespoons pine nuts
1 garlic clove, finely chopped
200 g (7 oz) roasted beetroot, finely chopped
Method
Place the roasted beetroot in a processor or blender bowl. Add the lemon juice and yogurt. Pulse until fairly smooth. Transfer the dip to a serving bowl and stir the garlic through. Season with salt and pepper Dry-toast the pine nuts for 3-4 minutes until golden brown. Stir through the dip. Top with fresh herbs and serve.
Fresh Beetroot Pasta Recipe with Crisp Pancetta and Pear
Ingredients
For the Pasta
1 large free-range egg
fine polenta, for dusting
75 g (3 oz) cooked beetroot
200 g (7 oz) tipo "00" flour, or similar pasta flour
For the Sauce
Knob of butter
1/2 teaspoon of thyme
50 g (2 oz) chopped walnuts
1 tablespoon of brown sugar
6 slices extra thin pancetta
100 g (3.5 oz)rocket or baby spinach
2 small pears, skin on, cored and sliced (or use canned pears, well drained)
Method
Start making the pasta by draining and drying the roasted or cooked beetroot (the drier the better) and chopping. Pulse the beetroot in a food processor or blender to form a rough paste. Add the whisked egg. Season with salt and pepper and pulse again to form a smooth purée. Then, place the flour in a large bowl and pour the beetroot into a well, formed in the center of the centre. Mix with a wooden spoon of your hands and then knead on a floured board until the dough is elastic, with the consistency of playdough. Add extra flour and knead again if the dough sticks to your hands. Shape into a ball, cover with cling film and set aside for 30-45 minutes. Then, run portions of the dough through a pasta roller and shape to the type of pasta you want to make. You can hang the pasta up to dry, or cook straight away by boiling for 3-5 minutes in salted water.
To make the sauce, fry the chopped pancetta until cooked and crisp. Remove the crisp pancetta from the pan and set aside. Add the pears to the same pan with a knob of butter. Season with salt, pepper and some thyme and fry gently until golden. Add the walnuts and sprinkle in the sugar. Fry gently to form a caramel sauce. Add the pancetta.
After cooking the pasta to al dente, use tongs to transfer it into the pan with the pears, walnuts and sauce. Add the rocket or baby spinach and stir the pasta to combine well. Serve topped with your choice of cheese and a drizzle of extra virgin olive oil.
Dark Chocolate and Beetroot Cake Recipe with Cream Cheese Icing
Ingredients
For the cake
200 g (7 oz) caster sugar
125 g (4.5 oz) unsalted butter
2 teaspoon baking soda, sifted
220 g (8 oz) plain flour, sifted
1 teaspoon natural vanilla extract
3 large fresh free-range eggs, whisked
100 g (3.5 oz) dark chocolate (70% cocoa), roughly chopped
300 g (10 oz) roasted, grilled or boiled beetroot (drained to dry)
100 g (3.5 oz) rich dark drinking chocolate powder, sifted; or melted dark chocolate
For the cream cheese icing
1 tablespoon lemon juice
1/2 cup icing sugar, sifted
125 g (4.5 oz) cream cheese, softened
50 g (2 oz) unsalted butter, softened
For the Dark chocolate ganache
100 g (3.5 oz) dark chocolate (70% cocoa), roughly chopped
100 ml (1/2 cup) cream
Method
Preheat your oven to 180 degrees C (355 degrees F). Mash or pulverise the cooked beetroot with a potato masher, blender, food processor or stick blender until smooth. Melt the butter in a small saucepan over low to moderate heat. Add the chocolate and stir constantly until it is melted. Add the whisked eggs, beetroot puree and vanilla. Mix until well combined. Using a separate medium-size mixing bowl, mix the dry ingredients and then add the chocolate beetroot mixture and fold in until just combined. Pour the batter into a greased cake-tin, lined with baking paper. Bake for 40-45 minutes or until a skewer inserted into the center of the cake comes out clean. Cool the cake for 5-10 minutes, and then turn out onto a rack. Let the cake cool completely before icing.
Make the cream cheese icing by combining all the ingredients in a small bowl using an electric mixer. Add the lemon juice at the last minute. Make the chocolate ganache, by heating the cream in a small saucepan over low to moderate heat until bubbles appear. Then add the chocolate and whisk to combine well. Allow ganache to rest for 1-2 minutes. Top the cake with the icing and ganache.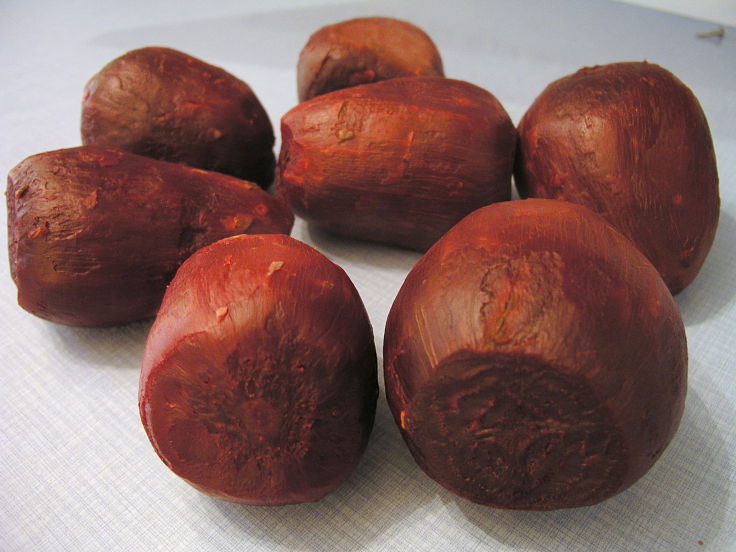 Source:
Nillerdk [CC BY 3.0], via Wikimedia Commons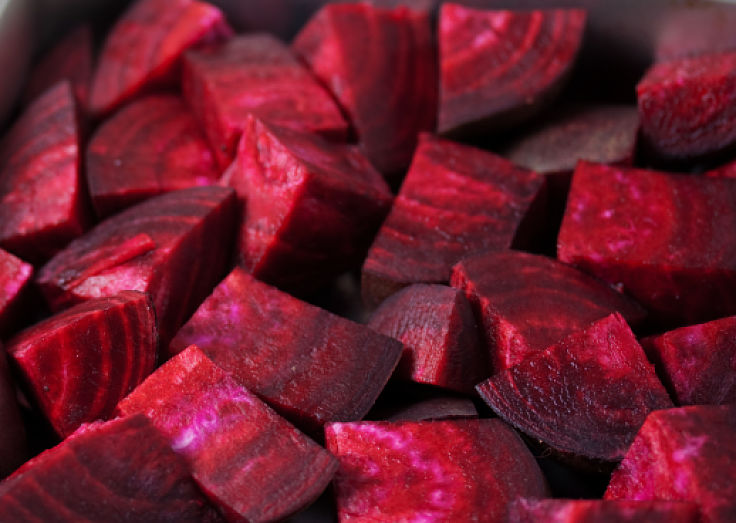 Source:
Veganbaking [CC BY-SA], via Wikimedia Commons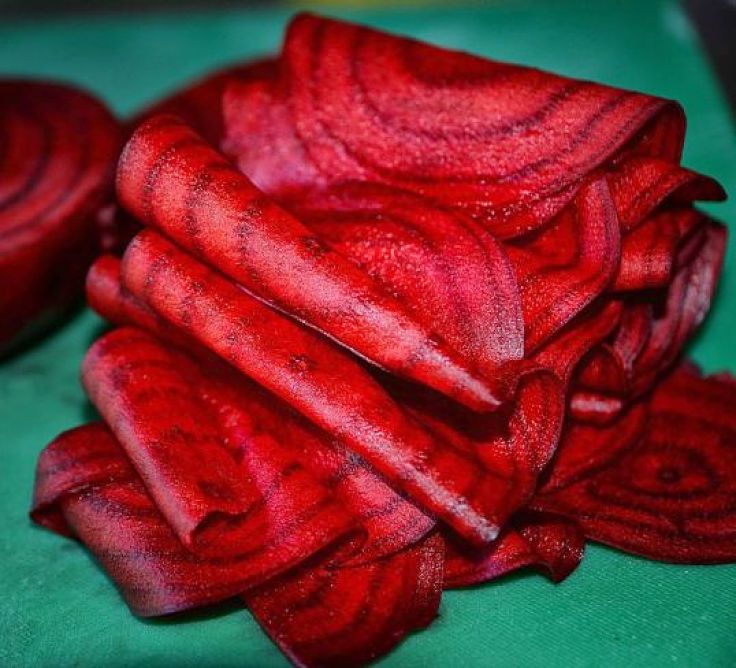 Source:
Rod Waddington [CC BY-SA 2.0], via Wikimedia Commons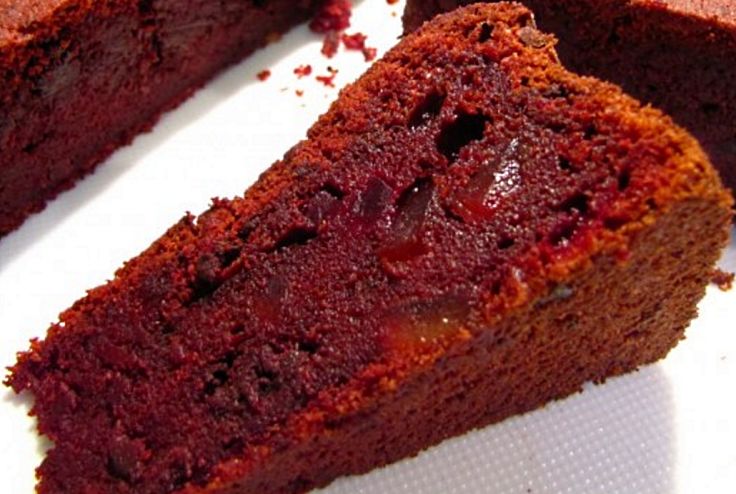 Source: Public Domain CC0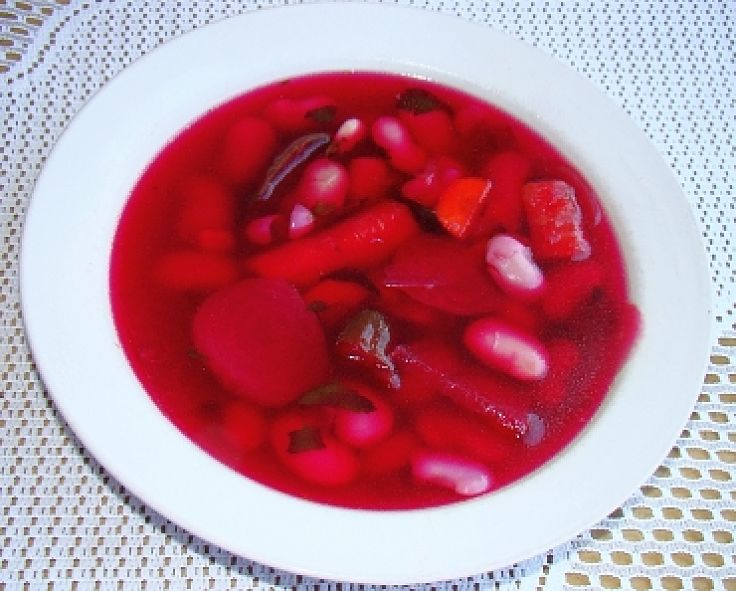 Source:
Silar [CC BY-SA 3.0], via Wikimedia Commons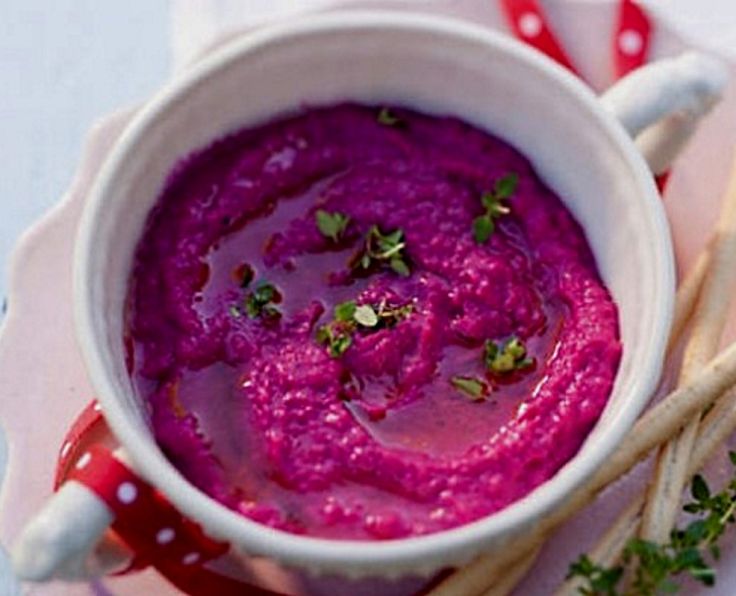 Source: Public Domain CC0