Easy Bread Pudding Cups Recipe with Garlic and Herbs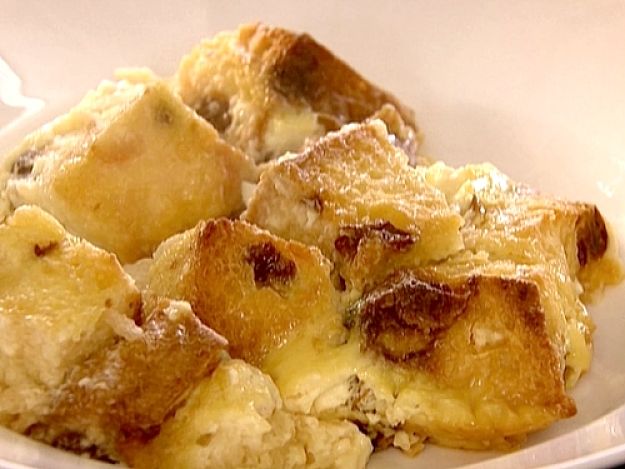 Original Image by the Author : Easy Bread Pudding Cups Recipe with Garlic and Herbs
These delicious pudding cups, made with bread soaked in milk and baked, are just perfect when served with grilled meat dishes and barbecues. Surprise your guests with these much loved savory pudding baked in muffing tins.
Ingredients for Savory Bread Puddng Cups
2-1/2 cups of crusty French or Italian bread cut into 1/2 inch (1 cm) cubes
1/8 teaspoon cayenne pepper
1/4 teaspoon freshly ground black pepper
3/4 teaspoon salt
1/4 cup minced flat-leaf parsley or coriander
2 large egg yolks
2 large free-range whole eggs
3 tablespoons finely minced fresh garlic
2 cups milk
Method for Making Bread Pudding Cups
Preheat your oven to about 350 degrees F (175 degrees C)
Add the garlic to milk in a small saucepan and scald it. Remove the pan from the heat and let stand for 15-20 minutes. In a separate bowl, beat the egg yolks and eggs until frothy. Gradually add the milk in a steady stream, while whisking continuously. Add the salt, chopped parsley, freshly ground black pepper and cayenne to the mixture and combine thoroughly.

Split the cubes of bread into the 8 cups of a muffin pan. Spoon the custard mixture over the bread cubes in the pan, evenly dividing between the 8 pans. Set aside for about 10 minutes to allow the custard to soak into the bread at room temperature. For best texture the pudding cups can be covered and refrigerated for about 8-10 hours.

Bake the puddings for about 45-55 minutes, until they are golden brown, puffed up and evenly cooked. and puffed. Remove from the oven and let the pudding cups cool for several minutes. They are meant to sink as they cool and form the classic cup shape. Remove the puddings from the pans with the help of a knife, if needed. Serve warm but not hot to enjoy the firm texture and flavor. You can top with a little cheese or butter.