Easy Quick Recipes - Tex-Mex Style Chicken Burger Recipe
This dish is relatively low in calories and fat, depending on the cut of chicken you choose, and whether or not the skin is removed. You can also make it healthier by choosing healthy wholemeal buns or gluten-free burger buns.
It is easy and quick to prepare and makes a nice change from a standard chicken burger.
It is relatively healthy due to the range of ingredients included. It includes onion, rolled oats and bell peppers which add nutrients and fiber.
Ingredients
3 egg whites
1 tomato, sliced
6 long lettuce leaves
1/2 teaspoon ground cumin
2 cloves of garlic, minced
2 celery stalks, finely minced
1/2 teaspoon thyme, fresh or dried
1 medium size onion, finely minced
1 teaspoon freshly ground black pepper
1 teaspoon salt (less or none if you prefer)
1 cup rolled oats (quick-cook ones work best)
2 teaspoons dry yellow mustard or mustard paste
1/2 cup freshly, finely chopped green bell peppers (optional)
2 pounds low-fat ground chicken breast (no skin), or you can finely slice the breasts yourself.
Method
Mixed all ingredients (except tomatoes slices and lettuce leaves) together and shape into thin patties. Grill to an internal temperature of 165 degrees F (75 degrees C), or bake in an oven at 375 degrees F (180 degrees C) about 25-30 minutes. Place a tomato slice and lettuce leaf on each and serve in wholemeal hamburger buns.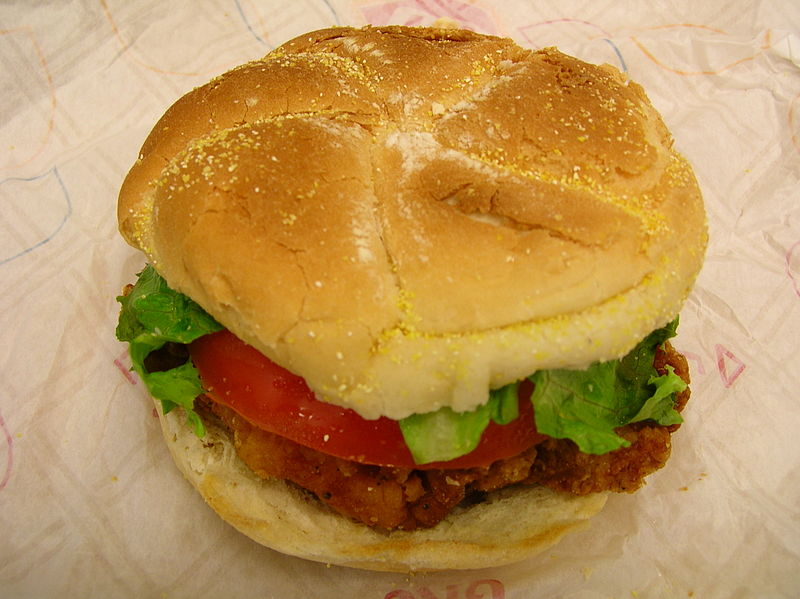 Tex-Mex style chicken burgers are a great variant and can be a delicious healthy choice using wholemeal buns and salad
BrokenSphere [CC-BY-SA-3.0] via Wikimedia Commons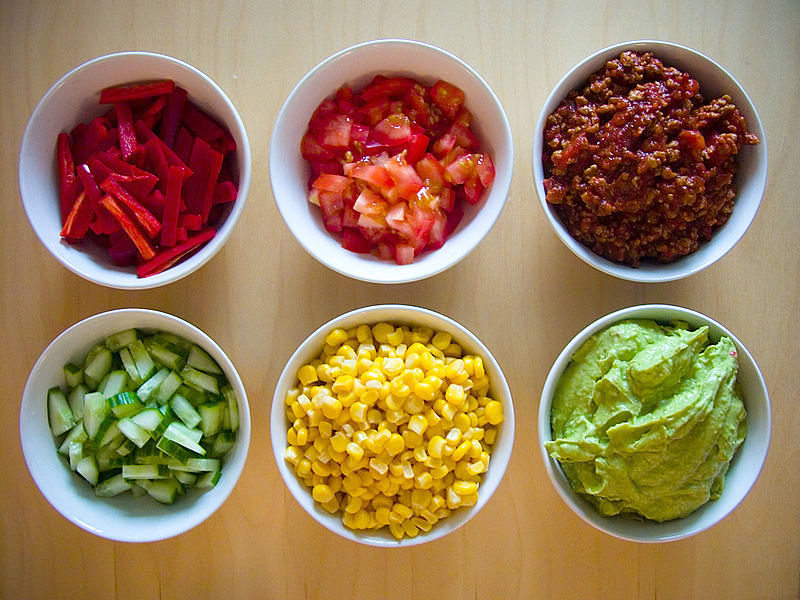 Using Mexican spices and ingredients adds an extra dimension to Chicken Burgers
Bjorn Soderqvist from Copenhagen [CC-BY-SA-2.0)], via Wikimedia Commons