Health Benefits Pineapple, Nutrition Facts, Diverse Uses for Fresh Pineapple
Fresh pineapple has low calories, and is packed with vitamins, minerals and anti-oxidants. It has a high water content, it is rich in fiber and bulk, which keeps the calorie density low.
This means it is a good food for controlling the appetite and slowing the onset of hunger-pangs. Pineapple is a versatile fruit that can be eater raw, juiced, added to salads, and is used in a large variety of desserts.
This article summaries the health benefits of raw pineapple and includes a full listing of nutrients in 100g of fresh pineapple.
The nutrient levels are compared with those for fruits with similar uses such as apricots, bananas, blueberries, mangoes and peaches in a side-by-side table.
Health Benefits of Fresh Pineapple
► A serving of 100 g of fresh pineapple has only 50 calories, which is similar to the number of calories in apples, but is 10-20% less calories than in apricot, banana, blueberry ad mangoes.

► Pineapple has no saturated fats or cholesterol and its bulk and acidity tends to limit the amount of pineapple people eat for a meal or snack (portion size).

► Pineapple has a high level of dietary fiber and is a good source of protein as well. Pineapple is one of the unique group of fruits that contain enzymes that help with the digestion protein. The enzyme, Bromelain in pineapple means that pineapple juice can me used as a natural tenderizer for meat. Bromelain also has anti-clotting, anti-inflammatory and properties that help the body resist cancer. Bromelain is also beneficial for arthritis, and aids digestion.

► Fresh pineapple is a great source vitamin C, with 48 mg present in 100 g of fresh fruit. This is more than twice the amount present in the other fruits shown in the table below. Pineapple is also a rich source of folate, and is a good source of Vitamin A and vitamin K,

► Pineapple has a rich array in B-complex group vitamins such as thiamin, pyridoxine and riboflavin

► Fresh pineapple is rich in minerals as well including: manganese, copper, magnesium, potassium, selenium and zinc.

► It is best to eat the whole pineapple flesh rather than the juice because juicing and filtering removes much of the rich and beneficial fiber that is in fresh pineapple.

► Since pineapple is a very sweet fruit, it's best to eat it in its natural form, rather than as a juice, because the soluble fiber it contains slows down the rate at which sugar is released as you digest it.
Culinary Uses for Fresh Pineapple
► Pineapple can be cut and peeled in many ways and added to desserts and salads.

► Fresh pineapple juice is very refreshing on a hot day

► Fresh pineapple can also be used for the preparation of sauces, jams, and jellies.

► Fresh Pineapple is added to savory dished such as pizzas curries and pasta sauces.

► Pineapple is also used in many cake recipes
Fresh Pineapple Recipes to Try
Spicy Pineapple Salsa
Ingredients
Squeezed juice of 2 limes
1/2 cup light-brown soft sugar
75g (2.5 oz) dried cranberries
2 teaspoons yellow mustard seeds
1 teaspoon ground allspice or mixed spices
2 red or white onions, peeled and sliced very finely
5 cm (2 inches) fresh ginger, peeled and finely grated
2 small hot red chillies, with seeds removed, coarsely chopped
1 large pineapple (about 2lb; 1kg), peeled, trimmed, sliced and cut into 2.5cm (1 inch) chunks
Method
Pour the vinegar into a small pan and add the onion, ginger, spices, and chillies and simmer gently until the onions have started to soften (about 6-12 minutes). Next, add the sugar and mix to dissolve. Then add the pineapple, cranberries, lime juice and lime zest. Bring the mixture to the boil and then simmer for about 15-20 minutes until the pineapple is soft and translucent.

Let the mixture cool and the spoon the pineapple relish or salsa into clean sterile jars while still hot. Cool and seal with sterile lids. Keep the pineapple relish in the refrigerator.
Sweet and Sour Chicken Recipe with Fresh Pineapple
Ingredients
ground white pepper
1 bunch spring onions, sliced
6 garlic cloves, finely chopped
2 tablespoons rice bran or grape seed oil
2 cups of fresh pineapple, cut into chunks
1 large piece of fresh ginger, finely chopped
1 can water chestnuts, drained and thinly sliced
4 skinless, boneless chicken breasts, cut into cubes
1 small red pepper, with seeds removed and cut into cubes
1 small green pepper, with seeds removed and cut into cubes
For the sauce
2 tablespoons water
2 tablespoons rice vinegar
2 tablespoons tomato purée
2 tablespoons dark soy sauce
1 tablespoon soft light brown sugar
3 tablespoons rice wine or dry sherry
175 ml (6 fl oz) good quality chicken stock
2 tablespoons cornflour mixed with 2 tablespoons water
Method
Heat a wok or large frying pan until hot. Add the oil and heat until the oil is hot. Add the peppers, ginger and garlic and fry for about 2 minutes. Then, add the chicken and stir-fry for an additional 2-3 minutes. Next add the spring onions, drained water chestnuts and fresh pineapple and fry for another minute. Lower the heat under the wok or pan. Next, place all the sauce ingredients to a small saucepan and bring to the boil. Then, lower the heat to a simmer and cook for about 6 minutes. Season with salt, white pepper and a little sherry.
Nutrient Comparisons for 100 g Fresh Pineapple with Other Similar Fruit
| Nutrients in serving of 100 g | pineapple | apricot | banana | blueberries | mango |
| --- | --- | --- | --- | --- | --- |
| Calories (kcal) | 61 | 70 | 75 | 77 | 74 |
| Protein (g) | 0.67 | 2.00 | 0.92 | 1.00 | 0.99 |
| Total Fat (g) | 0.15 | 0.56 | 0.28 | 0.43 | 0.46 |
| Total Carbohydrates (g) | 15.90 | 15.87 | 19.36 | 19.58 | 18.16 |
| Dietary Fiber (g) | 1.76 | 2.86 | 2.23 | 3.28 | 1.92 |
| Sugar (g) | 11.94 | 13.20 | 10.36 | 13.46 | 16.56 |
| Vitamins | | | | | |
| Vitamin C (mg) | 57.89 | 14.29 | 7.40 | 13.15 | 44.07 |
| Thiamin (mg) | 0.10 | 0.04 | 0.03 | 0.05 | 0.02 |
| Riboflavin (mg) | 0.05 | 0.06 | 0.07 | 0.05 | 0.05 |
| Niacin (mg) | 0.61 | 0.86 | 0.57 | 0.57 | 0.81 |
| Pantothenic Acid (mg) | 0.27 | 0.34 | 0.28 | 0.16 | 0.23 |
| Vitamin B6 (mg) | 0.13 | 0.09 | 0.31 | 0.07 | 0.15 |
| Folate (mcg) | 22.04 | 12.24 | 17.24 | 7.31 | 51.42 |
| Vitamin A (IU) | 70 | 2751 | 54 | 73 | 1312 |
| Vitamin E (mg) | 0.02 | 1.27 | 0.08 | 0.77 | 1.09 |
| Vitamin K (mcg) | 0.88 | 4.70 | 0.43 | 26.11 | 5.14 |
| Minerals | | | | | |
| Calcium (mg) | 16.16 | 18.37 | 4.31 | 7.31 | 13.22 |
| Iron (mg) | 0.35 | 0.56 | 0.22 | 0.38 | 0.19 |
| Magnesium (mg) | 14.69 | 14.29 | 22.98 | 7.31 | 11.76 |
| Phosphorus (mg) | 10.28 | 32.66 | 18.67 | 16.43 | 17.64 |
| Potassium (mg) | 132.23 | 369.39 | 303.08 | 104.09 | 204.22 |
| Sodium (mg) | 1.47 | 2.04 | 0.72 | 1.82 | 1.47 |
| Zinc (mg) | 0.15 | 0.29 | 0.13 | 0.22 | 0.10 |
| Copper (mg) | 0.13 | 0.13 | 0.07 | 0.07 | 0.13 |
| Manganese (mg) | 1.13 | 0.10 | 0.23 | 0.46 | 0.07 |
| Selenium (mcg) | 0.15 | 0.20 | 0.86 | 0.19 | 0.74 |
| Fatty Acids | | | | | |
| Saturated Fat (g) | 0.01 | 0.04 | 0.09 | 0.04 | 0.12 |
| Monounsat. Fat (g) | 0.01 | 0.24 | 0.03 | 0.07 | 0.18 |
| Polyunsat. Fat (g) | 0.05 | 0.10 | 0.07 | 0.20 | 0.08 |
Source:
Forest & Kim Starr [Public Domain], via Wikimedia Commons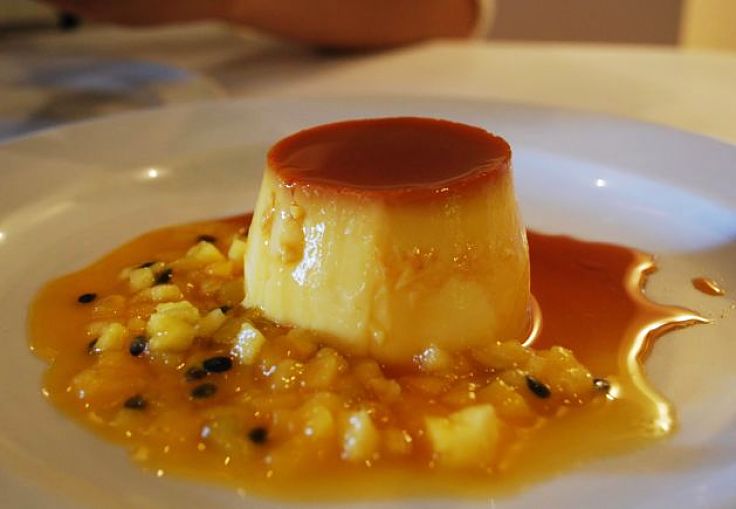 Source:
Alpha [CC-BY-SA-2.0], via Wikimedia Commons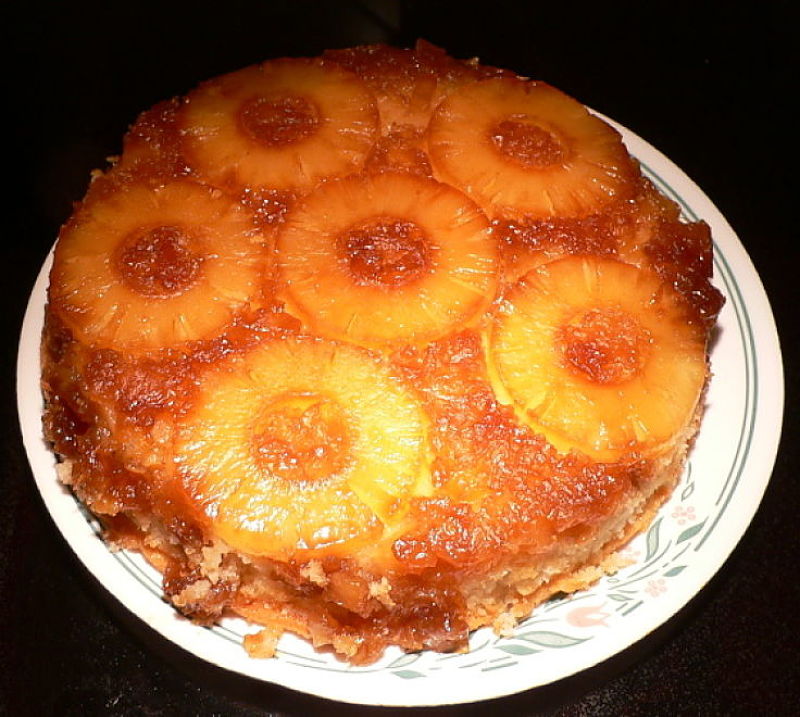 Source:
Mark Pellegrinib [CC-BY-SA-2.5], via Wikimedia Commonss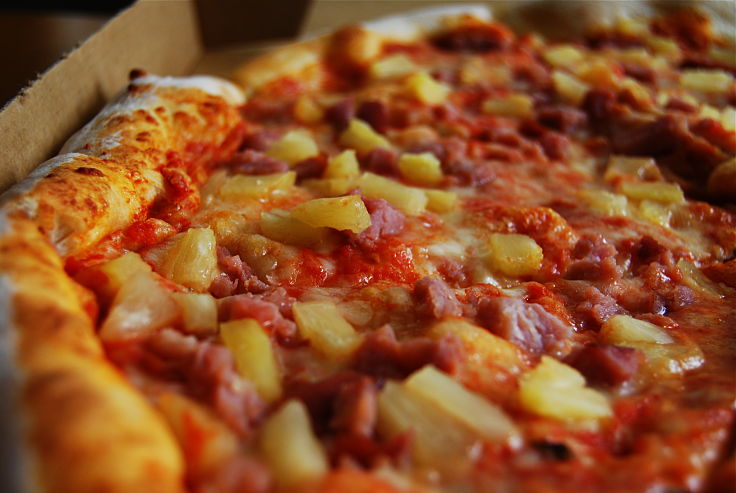 Source:
Janine from Mililani, Hawaii [CC-BY-2.0], via Wikimedia Commons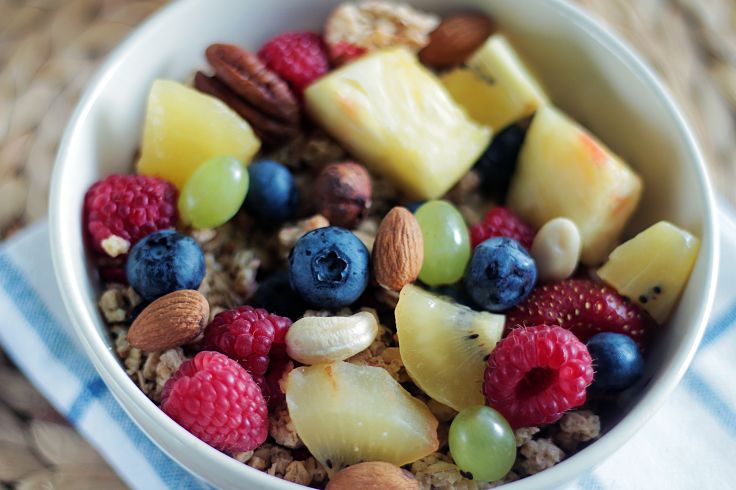 Source: Public Domain CC0 pexels.com
Source: Public Domain CC0 pexels.com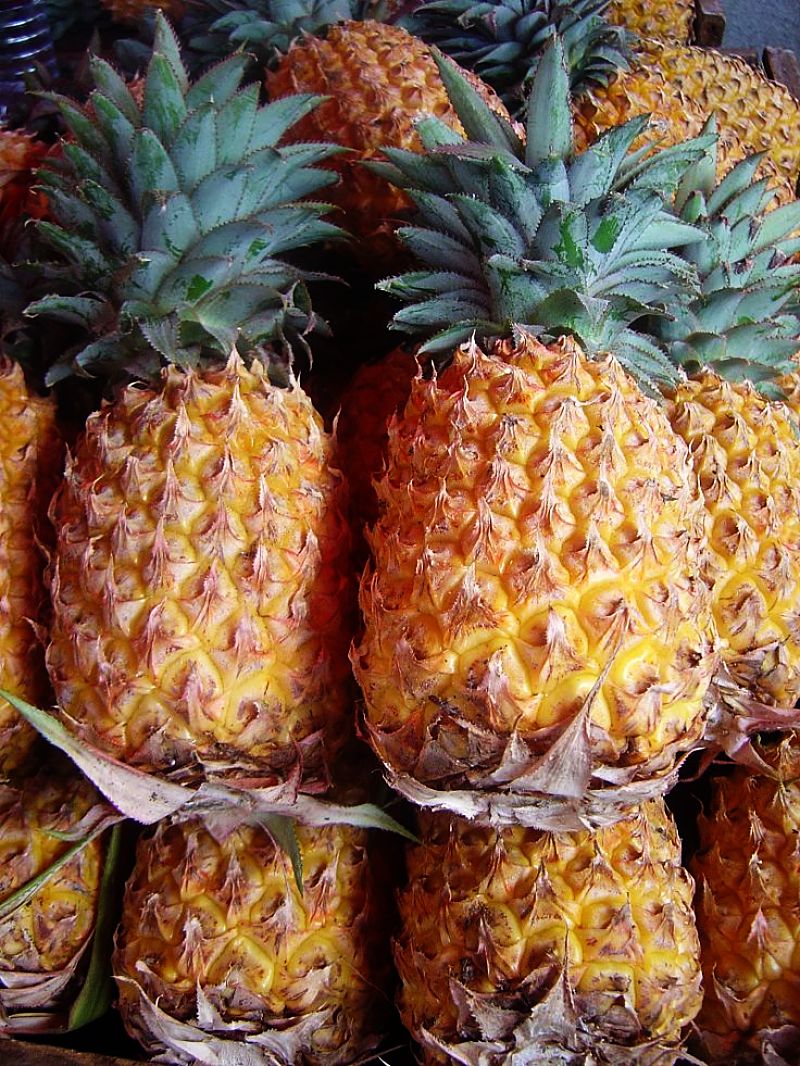 Source: Public Domain CC0 pexels.com