Homemade Fajita Spice Mix and Seasoning Recipe with Ingredient Options
The term Fajita is used in both traditional Mexican food and in Tex-Mex restaurants. Although the term was used originally for a cut of beef used in the dish (skirt steak) it now commonly refers to any spicy grilled or fried meat served as a taco on a corn or flour tortilla. Popular meats used today include various cuts of beef, pork, chicken and shrimp.
The distinctive feature is the spice mix and seasoning used as a rub for the meat before, frying, grilling or barbecuing. Fajita is popular in many restaurants, where the meat is grilled or fried with bell peppers and onions. Popular accompaniments are tomato, cheese, pico de gallo, salsa, guacamole, sour cream and shredded lettuce.
In many restaurants, the Fajita meat is presented at the table, sizzling on a griddle, cast iron pan or skillet, with the condiments, cheese, salsa, tortillas. The guests serve themselves.
The best Fajita spice and seasoning mix is the one you make at home using your own selection of ingredients. Once tried you will never go back to the commercial varieties.
Read on to see why with four fabulous recipes to suit your style and taste.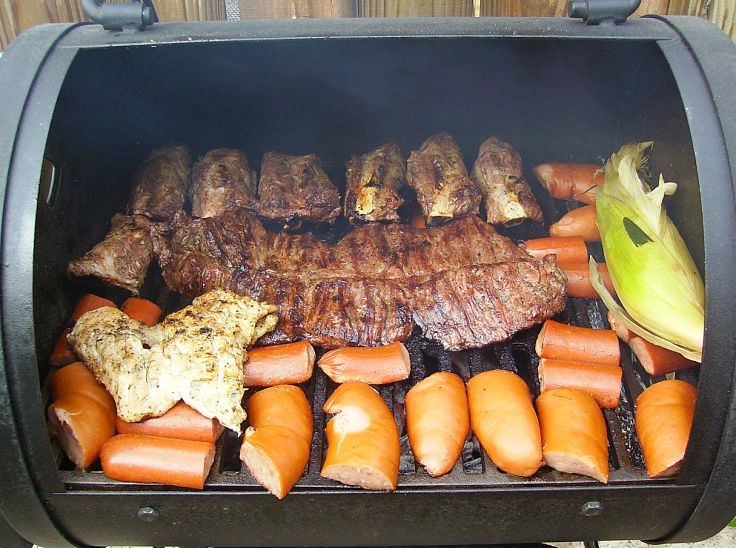 Fajita Spicy Rub Mix Recipe
1/4 teaspoon cumin
1/2 teaspoon cayenne pepper
1/4 teaspoon garlic powder
1 teaspoon red paprika
1/4 teaspoon red pepper flakes (or Chili flakes)
1/2 teaspoon onion powder
1/2 teaspoon salt
1 teaspoon sugar
2 teaspoons chili powder
1 tablespoon cornstarch
Mix all ingredients together. To rub the surfaces of your vegetables and meat lightly with rice bran or rape seed oil or another neutral tasting high smoke point oil. Then rub the dry spicy mixture onto the surfaces ready for cooking o a hot pan or grill.
Fajita Seasoning Mix Recipe with Red Pepper Flakes
Ingredients
1/2 teaspoons cumin
1/4 teaspoons crushed red pepper flakes
1/2 teaspoon cayenne pepper
1/2 teaspoon garlic powder
1 1/2 teaspoons onion powder
2 1/2 teaspoons crushed chicken stock cube
1 tablespoon sugar
1 tablespoon paprika
1 tablespoon salt
2 tablespoon chili powder
3 tablespoon cornstarch
Combine all ingredients.
Fajita Seasoning Mix Recipe with Oregano and Paprika
Ingredients
1 tablespoon chili powder
1/2 tablespoon ground cumin
1 teaspoon black pepper (freshly ground)
1/2 teaspoon Oregano (dried)
1/2 teaspoon Paprika
1/2 teaspoon Garlic powder
1/2 teaspoon Onion powder
1/2 teaspoon Pepper, red or cayenne pepper
1 teaspoon sodium free salt alternative
Mix all ingredients together. Marinate the meat with the seasoning mix added to an oil coating for all meat surfaces.
Fajita Seasoning Mix Recipe with Cumin and Paprika
Ingredients
1 small onion, finely chopped
2 cloves garlic, finely chopped
1/4 teaspoon black pepper
1 teaspoon salt
1 teaspoon dried oregano leaves
2 teaspoons ground cumin
2 teaspoons sweet paprika
cayenne pepper to taste (optional)
Pepper to taste
Mix all ingredients together and use as a marinade, by coating all surfaces well and leaving for about 60 minutes.
Related Articles and Recipes for Mexican Food
=> Wine Pairing Mexican Food - Best Wines for Mexican Dishes, Sauces
=> Mexican Bunuelos Recipes with Fresh Berry Sauce and Fruit
=> Easy Sopapilla Recipes - How to Make Authentic Mexican Sopapillas
=> Mexican Flautas Recipes - Beef, Chicken, Pork - Rolled Tortilla Snacks
=> Mexican Food Calories - How to Make Healthy Meal Choices