Homemade Pizza - Toppings, Sauce, Dough Recipes, Options and Ideas
Just about everyone one like pizza, but not many people have made it at home. Why would you bother? Homemade pizzas are much less expensive. Making a genuine pizza dough with yeast or sourdough is heavenly and so easy to do. This is much better than the packaged stuff made at the pizza restaurants.
You can choose your own quality ingredients and not be stuck with the poor quality stuff used in commercial pizzas.
You can use fresh whole foods as toppings, use wholemeal flour and homemade tomato paste and salsa. You can get your kids to make the dough and to make their own pizzas just the way you like them. Homemade pizzas are better than the bought ones and so why not give it a try. This article outlines how to make homemade pizzas from scratch including all the components.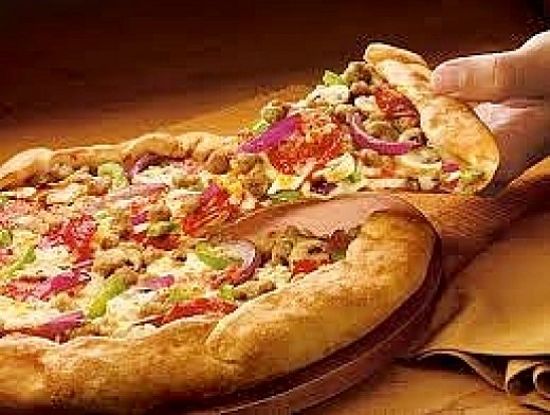 Home Made Pizza Dough Guide
Homemade pizza dough is softer, smoother and tastier than commercial pizza. The yeast imparts a lovely tastes and there are so many wonderful variations to try including wholemeal flour, rye and cornmeal.
Better still is dough made from sourdough. You can also use various types of gluten free flour.
Basic Pizza Dough Recipe
1 package active dry yeast (2 teaspoons) or fresh yeast if available
1 cup warm water (about 110 degrees F; 43 degrees C)
3 cups of general flour, bread flour or wholemeal
1 tablespoon sugar (or honey)
1 teaspoon salt
1 tablespoon extra-virgin olive oil, plus a little extra for coating
Dissolve the yeast in a cup of warm water with the sugar added. Se aside for a few minutes until the yeast starts to make the liquid bubble and foam. Don't make the water too hot or you will kill the yeast.

In a moderately large mixing bowl, combine salt, flour and about 1 1/2 cups of water. Mix vigorously, add the yeast mixture and keep mixing. Add extra water if required.

For dough by hand, mix the ingredients until the dough forms a ball. Add a little extra water or flour to get the right consistency - soft, forming ball and just slightly sticky. Turn it out onto a surface coveted in some more flour and knead for at least five minutes. It should initially tend to stick to your hands - add more flour. It will eventually form a sparingly firm dough.
The oil helps to make it easy to handle and help with the cooking. If you have an electric mixer with a dough hook, add the ingredients and mix on the low setting for about 5-10 minutes using the dough hook. Add extra flour or water to get a soft moist dough.

Put the dough back into the bowl, cover loosely and set aside in warm place for 30-90 minutes until the yeast does its stuff and the dough doubles in volume. One way is to partially fill the sink with luke-warm water and put the bowl in there. Another spot is on top of your hot water system.

Once risen, turn the dough out onto a floured surface and knead gently. Cut into the portions for your pizzas. You can make any size homemade pizza you like.
Using a rolling pin, or your hand shape the pizza to fit the pan at the thickness you want. It may take a few times to work out the dough thickness need for the desired cooked pizza. Leave the edges are a little thicker than the rest of the pizza. Leave the pizza in a warm place for about 15-20 minutes to rise slightly

Add the desired toppings (a described below).

Bake on a high shelf in a preheated oven set at the maximum temperature possible for you oven ( 470 degrees F; 240 degrees C) for about 20 minutes or until crust is golden and cheese is melted and lightly browned. Look under the base to ensure the middle areas are cooked.

When you remove the pizza oven, cut and serve immediately or transfer the pizza to a rack for a several minutes. This stops to keep the bottom from getting soggy.
Tomato Paste Spread on Pizza
You can use a homemade tomato sauce to spread on the pizza as a base, rather than the boring paste spread on commercial pizzas.
You can make you own sauce by finely chopping fresh tomatoes adding salt and a little vinegar and boiling to cook and thicken.
You can also be very inventive by using pesto, cream cheese and even Nutella spread onto the pizza.

The place to put fresh herbs and delicate things like fresh green beans is onto the tomato sauce layer. The first cheese layer covers the herbs and stops them from burning or browning.
Cheese for Pizzas
You don't have to use the boring soapy mozzarella and cheddar cheese. Traditionally a layer of shredded cheese or cheese slices is added to the tomato sauce layer, and more cheese on top.
Why not use a variety of cheeses, even blue vein and feta, goats cheese. Virtually any cheese can be used?
Pizza Toppings
Once again there is a wonderful variety of topping ingredients that you can use - subject to your imagination and taste preferences. Some of the suggestions for toppings are shown in the table below.
Pizza Topping Options
anchovies

fresh parmesan

red beans

artichoke

fresh pineapple

red beets

avocardo

fresh tomato

red pepper

baby spinach

fresh vegetables

ricotta cheese

bacon

fried eggplant

roast chicken

baked butternut squash

fried eggs

roast potatoes

Balsamic soaked figs

goats cheese

roast pumpkin

banana

gorgonzola

sage leaves

basil

grapes

sardines

bell peppers

green beans

sauerkraut

Black Forest Ham

green capsicum

scollops

blue vein cheese

green peas

scrabbled egg

boconccini

hazelnuts

Semi sundried tomatoes

bok choy

herbs -all types

shredded ham

Brie

hot salami

shrimp

broccoli

Italian sausage

sliced thin-skinned orange

butterflied prawns

jalapeno

Smoked Andouille sausage

candy onions

julienne roasted peppers

smoked oysters

capers

kalamata olives

snow peas

caramelise spanish onion

macadamia nuts

sour cream

carmelized onion

mango sices

spanish onion

cashews

marscapone

spices

cherry tomatoes

mozzarella

spicy Italian salami

clams

mozzarella parmigiano

spinach

corn kernels

mushrooms all types

squash puree

corned beef

mussels

squid

corriander

mustard greens

sun-dried tomato

crab

nutella with strawberries

sweet potato

cream cheese spread on base

olives - all types

mackeral, swordfish

curry yoghurt sauce

oregano

tandoori chicken

dried apples

parmesan

toasted walnuts

english spinich

pesto spread on base

tomato salsa

fetta cheese

pine nuts

tuna

figs

prawns

white beans

fontina cheese

prusciutto

yabbies

fresh fennel

pumpkin

zucchini - thinly sliced

fresh herbs

puttanesca sauce