Indian Chai Masala Tea and Rich Coconut Milk Chai Tea Recipes
A good alternative to standard black tea is the delicious Chai Masala Tea that has a delightful combination of aromatic spices, milk and sugar.
There are two great recipes to try, one with standard milk and the other with coconut milk. You could also use soy or almond milk for these recipes.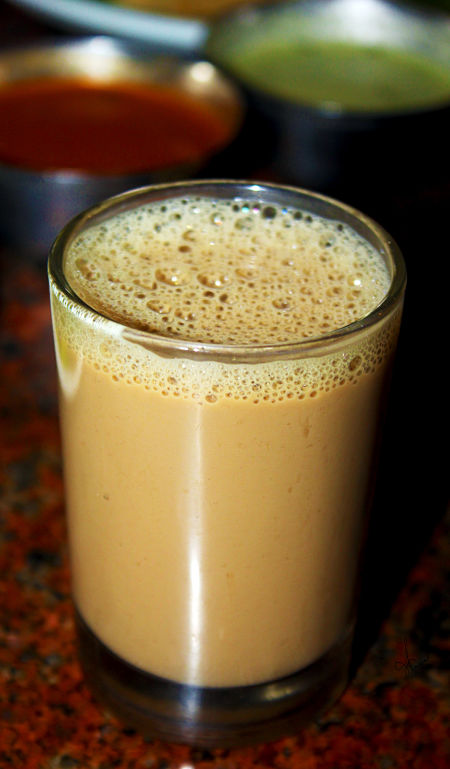 Simple Indian Chai Masala Recipe (2 cups of tea)
Ingredients
2 cloves
1 tablespoon of sugar
2 capsules of green cardamom
1.5 cups of reduced fat milk
1 teaspoon good quality black tea
2 inch (5 cm) piece of peeled fresh ginger, finely chopped
3 pieces of cinnamon bark (or 1 teaspoon of ground cinnamon)
Method
Prepare the spices by opening the cardamom pods and separating out the seeds (all parts are used). Break the cinnamon bark into small pieces. Place all ingredients into a small pot over medium to high heat. Bring the mixture to the boil and simmer for 2 minutes. When it froths, remove the pot from the stove. Return the pot to the stove and heat again. Repeat this several times to add creaminess to the tea. The amount of liquid will be reduced. Strain the tea into the glasses and serve hot.
Rich Indian Coconut Chai Tea Concentrate Recipe (8 cups of tea; 4 cups of concentrate)
This concentrate can be added to hot or cold black tea to make a delicious drink.
► For warm chai tea - fill your cup with strongly brewed black tea to halfway. Then top up with the cold chai tea concentrate.
► For a hot chai tea - warm the mixture on the stove or in a microwave and add to hot tea.
► For cold chai tea - Brew your strong tea and cool before adding to the cold chai mixture.
Top each with a dusting of cinnamon and a mint leaf and enjoy!
Ingredients
3 cinnamon sticks
3 pieces star anise
1 teaspoon ground nutmeg
1 tablespoons whole cloves
1 teaspoon ground cardamom,
4 cups coconut milk (not canned)
1 teaspoon ground black peppercorns
1 inch piece of ginger root, finely sliced
1 vanilla bean pod, sliced open lengthways
3-4 tablespoon whole-leaf black tea leaves
3/4 cup maple syrup, light molasses or raw sugar
Method
Place all the ingredients into a small pot over medium heat and stir well. Simmer for 20-40 minutes, partially covered, stirring occasionally. Strain the tea through a fine strainer into a large glass bottle or container. Seal with a lid and refrigerate.