Make Healthy Ketchup at Home with Best Recipe Collection
Ketchup (also known as catsup, red sauce or tomato sauce) is a sweet-yet-tangy general purpose sauce, usually made from tomatoes, a sweetener, vinegar and a variety of spices and seasonings.
The sweetener in commercial ketchup, is usually high-fructose corn syrup or sugar. Seasonings vary considerably, but usually include allspice, onions, cloves, cinnamon, celery and garlic. In the UK, Malaysia, Australia, South Africa and New Zealand, a variant of ketchup with less vinegar is available, which is usually referred to as simply'red sauce' or 'tomato sauce'.
Why make it at home when ready-prepared ketchup is so really available?
The reasons are that you can
use fresh tomatoes,
control the amount of sugar, salt and preservatives,
and make a wide variety of different flavors such as Balsamic, Mustard and Barbecue.
Is Commercial Ketchup Healthy?
Commercial Tomato Ketchup contains huge amounts of high-fructose corn syrup or sugar. As shown in the summary below, one tablespoon of ketchup contains 15 calories and is 92% carbohydrate, 5% protein and 3% fat. That may not sound very much, but one cup of ketchup has 233 calories, and 100 gm contains 97 calories. This is equivalent to the calories in 100 gm of cottage cheese, wholemeal spaghetti, eggs, mashed potatoes.
As shown in the table:
Ketchup sauce has:
5 times the calories of raw tomatoes, 50 times the amount of sodium, and twice the amount of fat.
About 2 tablespoons of Ketchup has 1 teaspoon of sugar in it.
One cup of Ketchup has one teaspoon of salt added to it.
High sugar and salt is a bad combination that can be avoided if you make your own.
So the answer to the question is that Ketchup is very unhealthy and this is the major reason why you would want to make your own ketchup at home.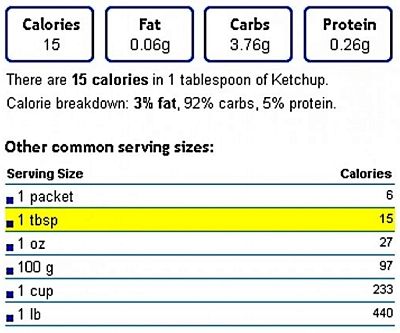 Source: Public Domain
Comparison between Nutrients in Ketchup and Raw Tomatoes
| Nutrients per 100 g | Ketchup (Standard) | Ketchup (Low Sodium) | Tomatoes |
| --- | --- | --- | --- |
| Energy | 100 CAL | 104 CAL | 18 kcal |
| | 419 kJ | 435 kJ | 75 kJ |
| Carbohydrates | 25.78 g | 27.28 g | 3.92 g |
| Fats | 0.49 g | 0.36 g | 0.20 g |
| Lycopene | 17.0 mg | 19.0 mg | 2.6 mg |
| Protein | 1.74 g | 1.52 g | 0.88 g |
| Sodium | 1110 mg | 20 mg | 5 mg |
| Vitamin C | 15.1 mg | 15.1 mg | 12.7 mg |
| Water | 68.33 g | 66.58 g | 94.50 g |
Best Ever Collection of Homemade Ketchup Recipes Standard Ketchup Recipe

2 pounds red ripe tomatoes, chopped
1/3 cup soft brown sugar
1 cup red wine vinegar
1 teaspoon freshly ground black pepper
Sea salt
2 cloves
1 tablespoon coriander seeds
Bunch fresh basil
1/2 a fresh red chili, de-seeded and finely chopped
2 cloves garlic, peeled and sliced
1/2 match box-sized piece fresh ginger, peeled and chopped
Olive oil
1 teaspoon freshly ground black pepper
1 stick celery, roughly chopped
1/2 bulb fennel, chopped
1 large red onion, chopped
Place all the vegetables in a large, deep heavy-based saucepan or pot. Add a small amount of olive oil and the garlic, chili, ginger, coriander seeds, basil stalks and cloves. Season to taste with pepper and salt. Cook slowly and gently over low heat for 10 - 15 minutes, stirring occasionally until the onions and other vegetables softened. Transfer 1 1/2 cups of cold water and all the tomatoes to the pot, bring to the boil, lower the heat, and simmer slowly until the level of the sauce in the pan reduces by about a half.
Add the basil leaves, then blend the sauce in a food processor or process it in a hand blender. Push the mixture through a sieve once and then repeat, to make it shiny and smooth. Transfer the sauce to a clean pan and add the sugar and vinegar. Bring the sauce to boil and then simmer until it thickens and reduces to the correct consistency.
Balsamic ketchup
1 medium yellow onion, peeled and chopped
1 clove garlic, crushed and peeled
2 tablespoons tomato paste
2 tablespoons dark brown sugar
2 tablespoons Dijon mustard
1 teaspoon cayenne
1 teaspoon ground star anise
1/2 teaspoon ground cloves
1/2 teaspoon celery salt
1/2 teaspoon ground allspice
1/2 teaspoon ground ginger
1/2 teaspoon ground cinnamon
4 ounces bourbon
1/2 cup balsamic vinegar
1 (28-ounce) can tomato puree (or equivalent fresh tomatoes)
Salt and freshly ground black pepper
Add garlic, sugar, tomato paste, Dijon mustard and all the spices on the list of ingredients to a bowl. Stir the mixture, and then add bourbon, vinegar, onions, garlic and tomato puree. Transfer to a blender or food processor and process until the mixture is smooth. Transfer to a saucepan and gently simmer over low heat for about 45 minutes, stirring occasionally. Season with pepper and salt to taste.
Low-cal Ketchup
2 (8 ounce) cans reduced-sodium tomato sauce
1/2 cup cider vinegar
1/2 cup Splenda sugar substitute
1 teaspoon ground black pepper
2 tablespoons onion powder
2 tablespoons garlic powder
1 pinch ground cloves
1 teaspoon ground cinnamon
1 pinch ground allspice
1 pinch salt
Combine all the ingredients in a small saucepan. Mix thoroughly, bring to boil and then reduce the heat, and simmer the mixture until the sauce has reduced and has the desired texture for the sauce. Taste and adjust the seasonings with salt and pepper if desired.
Low Sodium Ketchup Recipe
1 stalk celery, chopped
1 onion, chopped
1/2 Cup vinegar
1/2 Cup sugar or sugar substitute
2 Cups water
2 Cups tomato paste (no salt added)
1 teaspoon molasses
black pepper
pinch freshly ground
pinch tarragon, crushed
pinch basil, crushed
2 tablespoons butter
pinch cinnamon
pinch cloves
2 teaspoons brown sugar
Mix the first six ingredients on the list in a blender until smooth. Transfer the remaining ingredients to saucepan and bring to the boil. Reduce the heat, and simmer until the sauce is reduced by half. Stir the mixture regularly to stop it sticking.
Cherry Ketchup Recipe
1 10-ounce package (2 cups) frozen pitted cherries, (not in syrup)
1/2 cup dried cherries
1/8 teaspoon cayenne pepper
1/8 teaspoon ground cinnamon
1/8 teaspoon ground cardamom
1/8 teaspoon ground allspice
1/4 teaspoon ground ginger
1 tablespoon sugar
2 cloves garlic, crushed
1/3 cup water
1/2 cup cider vinegar
Combine pitted cherries, dried cherries, garlic, sugar, ginger, vinegar, allspice, cardamom, cinnamon, cayenne and water in a large saucepan. Bring to the boil and then reduce the heat and simmer, uncovered for 15 to 20 minutes, stirring occasionally. Let the sauce cool a little, and then transfer to a blender, add the lid and cover with a towel (as the mixture is hot) and blend until smooth.
Bourbon and Mustard Barbecue Sauce
2 teaspoons paprika
2 tablespoons Worcestershire sauce
1 teaspoon onion powder
1 teaspoon garlic powder
3 tablespoons hot pepper sauce
1/4 cup Dijon mustard
1/3 cup bourbon
1/2 cup light molasses
2 cups homemade ketchup
Place all the ingredients to large saucepan with a heavy base. Bring to boil, stirring occasionally, and then lower the heat to low-medium. Simmer uncovered until the sauce reduces and thickens and the flavors blend. Simmer for about 15 minutes, stirring frequently.
Honey Barbecue Ketchup Sauce
1 1/2 cups brown sugar
1 tablespoon prepared mustard
2 tablespoons Worcestershire sauce
1/4 cup steak sauce
1/4 teaspoons minced garlic
1/8 teaspoons dried oregano
1/4 teaspoons salt
1/8 teaspoon ground black pepper
1 tablespoons seasoned salt
1/8 teaspoons ground ginger
1/2 teaspoons paprika
1/8 teaspoons ground cinnamon
3 tablespoons homemade ketchup
1/4 cup molasses
1 cup honey
Stir all the ingredients together and transfer to a blender or food processor. Process until smooth, cover and refrigerate until ready to use.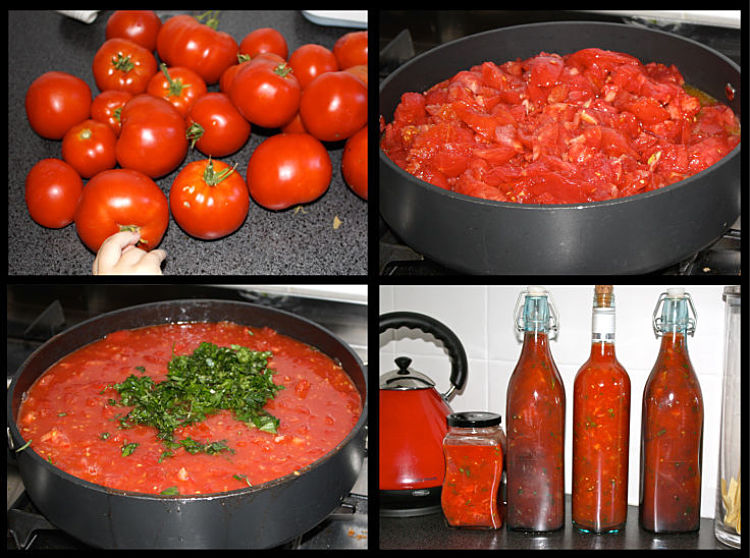 Source:
R Walker (Flickr: Home-grown & made Tomato Sauce) [CC-BY-2.0]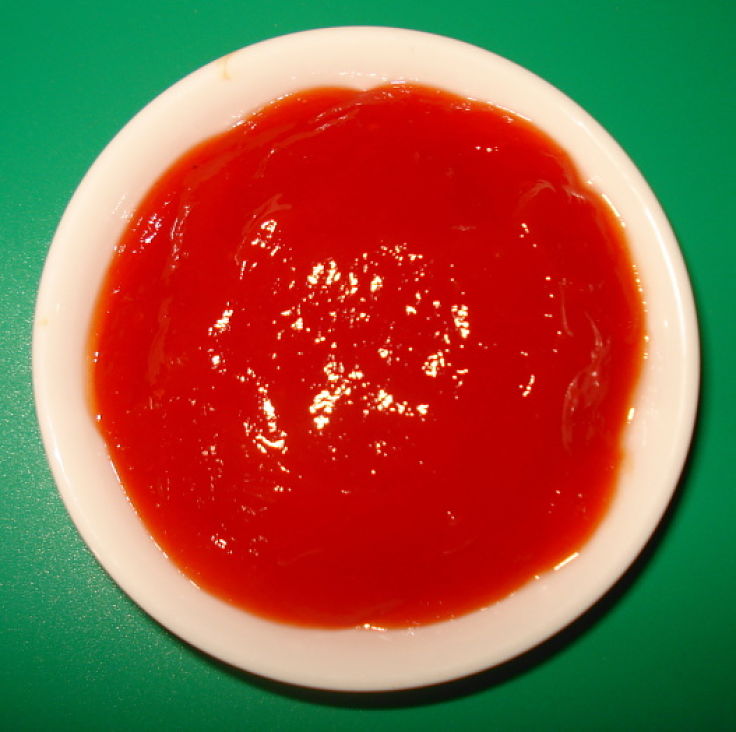 Source:
By Miansari66 (Own work) [Public Domain], via Wikimedia Commons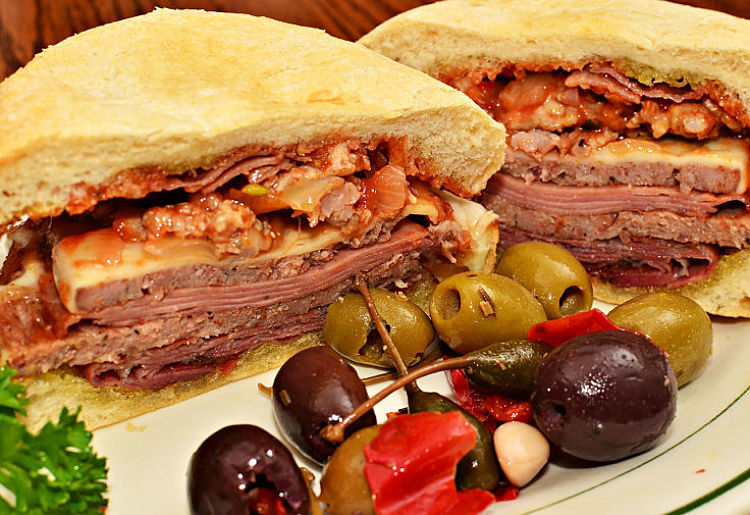 Source:
By jeffreyw (Mmm... I call it "The Italian Job" Uploaded by Fæ) [CC BY 2.0], via Wikimedia Commons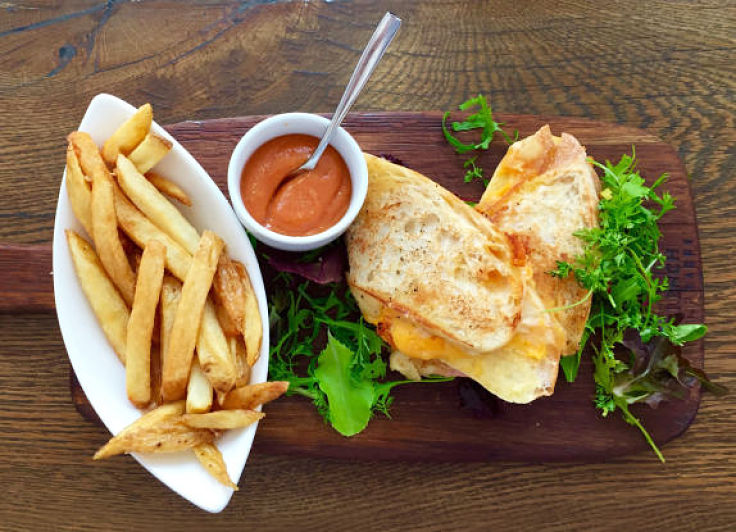 Source: Public Domain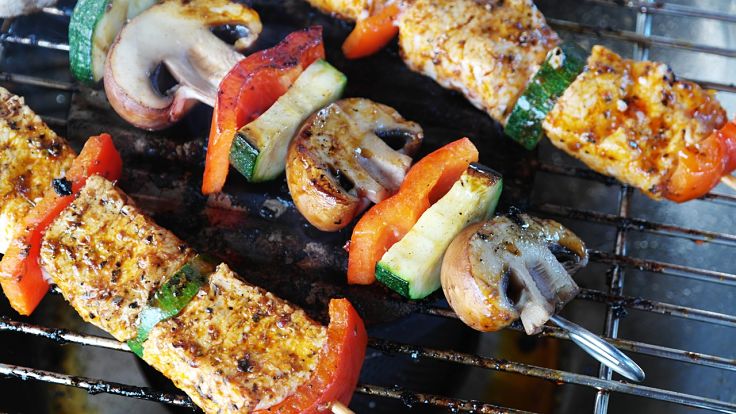 Source: Public Domain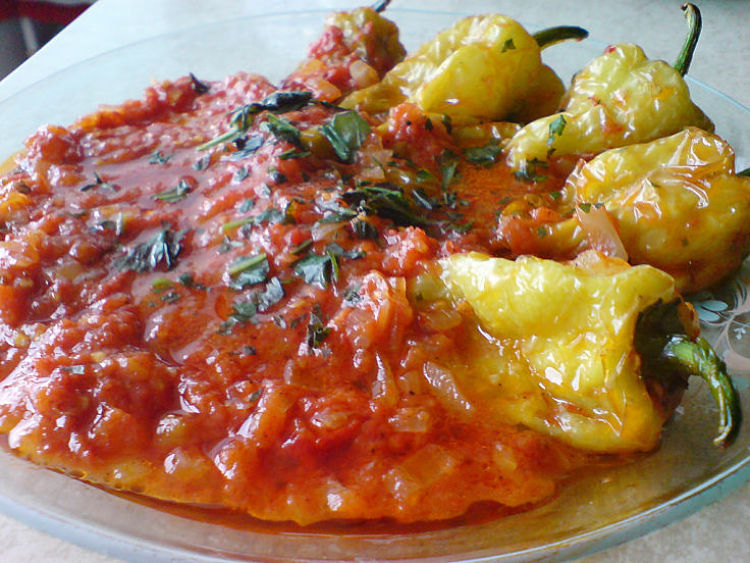 Source: Public Domain