Rumchata Recipes to Make - Homemade Rumchata from Horchata and Rum
Cream liqueurs are something special. A friend once told me that the cure for the common cold as a bottle of Baileys Irish Cream and a straw. No worries! Perhaps these unique combinations of milk, spice, cream and liqueur appeal directly to a special part of the brain.
They are particularly smooth and easy to drink and enjoy. You can easily make your own Irish cream and craft it just the way you want.
It's time to look at another favourite: Rumchata - Homemade Horchata laced with cream and enlivened spices and a dram of Caribbean Rum.
This fabulous combination produces homemade Rumchata, a delightful cocktail drink that is surprisingly versatile in its uses. It is fabulous for smoothies.
This article shows you how to make your own homemade Horchata and Rumcata from simple recipes.
Also included is a range of Rumchata cocktail recipes and also recipes for cupcakes, frostings and cheesecake made with Rumchata. Enjoy!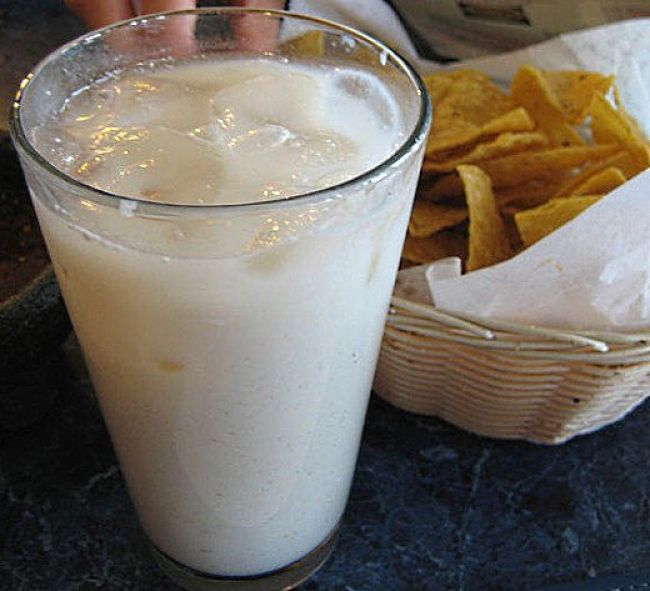 Rumchata is simply made by adding premium rum to traditional horchata, which is a Spanish and Central American spicy drink made from cream, rice, vanilla and cinnamon. Various other grains and spices are used, and there are many different versions of horchata.
Although mostly used in cocktails or mixed drinks, Rumchata is also a delightful beverage on its own. It has the creamy, spicy look of Horchata, with the rum liqueur enhancing and enlivening the creamy vanilla and cinnamon flavors of the Horchata. Rumchata is smooth, tasty and very easy to drink. Because of the added cream blends fabulously with coffee, either strong, black espresso or cappuccino. Rumchata also blends well Tequila, Whiskey and Brandy in various cocktails.
How to Make Horchata
Horchata varies in taste and ingredients throughout Latin America and Spain where it is very popular. In Mexico horchata is made from rice and cinnamon, sometimes with vanilla. In Honduras and El Salvador morro seeds are used instead of rice and in Puerto Rico its sesame seeds. There are a huge range of varieties with common ingredients including cocoa, cinnamon, sesame seeds, nutmeg and vanilla. Crushed nuts are also used include include peanuts, tigernuts cashes and almonds. Homemade horchata is usually strained before serving. The simple recipe below is made with rice milk. If you cannot get rice milk you can use the recipe that follows.
Homemade Rice Milk
4 cups water
1 cup cooked rice (brown rice preferred, but white rice can be used)
1 tablespoon sugar or honey
Pinch of salt
Spices such as cinnamon and nutmeg to taste
Blend all the ingredients in a blender or food processor for about 4 four minutes. Strain through a fine sieve or cheesecloth for a smoother finish (not usually required).
Homemade Rice Horchata
1/2 cup granulated sugar, or to taste
4 cups vanilla rice milk (commercial or use the recipe above)
8 cups cold filtered water
1 1/2 tablespoons vanilla extract
1 1/2 teaspoons ground cinnamon
14 ounces (400 ml) sweetened condensed milk
12 ounces (350 ml) evaporated milk
1 1/2 cups hot water
3/4 cup white rice
Place the rice in a medium-size bowl, pour the hot water over it, and set aside for 2-3 hours to soften the rice. Strain or filter the rice and transfer to a blender. Add the condensed milk, evaporated milk, cinnamon and vanilla extract. Blend on high setting for 3-6 minutes, until the rice has been homogenized to form a creamy smooth mixture.
Strain the mixture through a fine sieve or cheese cloth into a large glass container. Add 8 cups of water, the rice milk and sugar. Mix together to combine well. Chill before serving.
Homemade Rumchata (makes 1 drink)
1 ounce spiced rum
1 cup Horchata (as above)
ground cinnamon
1/2 ounce simple syrup
Cinnamon stick, for glitz (optional)
Mix all the liquid ingredients. Sprinkle with cinnamon and add the cinnamonstick
Simple Rumchata Made with Soaked Uncooked Rice
1/4 cup rum (more if desired)
1 teaspoon vanilla extract
1 can sweetened condensed milk
1/4 cup milk
1/2 teaspoon ground cinnamon
2 quarts warm water
1 cup uncooked long grain rice
Cinnamon, nutmeg and other spices to taste
Add the rice to warm water in a bowl, and set aside for 30-60 minutes. Drain the rice through a sieve, retaining the water. Transfer the rice to a blender or food processor bowl with a little water. Add the cinnamon, and blend on high speed until a smooth paste forms. Transfer the paste to a bowl with the retained water and mix well. Let the mixture stand for 2-4 hours, stirring occasionally. The water will turn milky white. Strain the rice milk through a fine sieve or cheese cloth into a jug or bowl. Add the milk, sweetened condensed milk, rum, vanilla, spices and rum and whisk until smooth, creamy and well blended. Refrigerate for least 2 hours to chill, and serve with the ice cubes, or use in various recipes.
Rumchata Cocktail Recipes
Cappuccino Rumchata
To a heated coffee mug add
1/2 oz. Amaretto
2 oz. Rumchata
Fill the mug withfresh Cappuccino coffee. Garnish with whipped
Rumchata Chai Tea
4 oz. freshly brewed tea, cooled
2 oz. Rumchata
Pour into an iced mixing glass. Shake and strain
Rumchata Dirty Monkey
2 oz. Banana Liqueur
1 oz. Rumchata
Pour into an iced mixing glass. Shake and strain, Serve in a chilled Cocktail glass.
Rumchata with Kilo Kai
Add the Ingredients into a shaker with Ice. Shake, then strain into a shot Glass
The Dirty Rumchata Recipe
Add the Ingredients into a shaker with Ice. Shake, then strain into a shot glass.
Recipe for Rumchata Cupcakes Recipe
4 egg whites
1 teaspoon cinnamon
1 teaspoon vanilla extract
1 cup Rumchata
1/2 teaspoon salt
2 tsp baking powder
2 cups flour
1 1/2 cups sugar
1/2 cup butter (at room temperature)
Preheat oven to 350 degrees F (175 degrees C). Beat the sugar and butter until fluffy. Mix the flour, baking powder, cinnamon and together and set aside. Add the vanilla to the cup of Rumchata. Add the flour and Rumchata to the creamed butter, alternating in small batches. Beat the egg whites until soft peaks form, and then gently fold the egg whites into the batter using a spatula. Add to cupcake liners in a muffin pan and bake for 20 minutes.
Rumchata Frosting with Cream Cheese Frosting
2 lb package (1 kg) of confectioner's sugar
5 tablespoons of Rumchata
1/2 teaspoon of vanilla
1/2 cup of butter (1 stick, at room temperature)
12 ounces (350 gm) of cream cheese (at room temperature)
Mix the butter and cream cheese until smooth and add the vanilla. Slowly add the sugar a little at a time. Mix in the Rumchata – adjusting the amount to get the right consistency for the frosting.
Cheesecake with Cream Cheese and Rumchata
1/4 cup all-purpose flour
1 tablespoon vanilla extract
1 cup sour cream
4 eggs
3/4 cup Rumchata
1 1/2 cups sugar
32 oz (900 gm) cream cheese, softened
2 tablespoons of butter, melted
15 graham crackers, crushed (for the base)
Preheat oven to 350 degrees F (175 degrees C). Grease a 9 inch (20 cm) spring form pan. Mix the crushed graham crackers and melted butter together and press into the bottom of the pan. Beat the cream cheese and sugar together until smooth. Slowly mix in the eggs, sour cream, Rumchata, vanilla and flour until smooth. Transfer the mixture into the pan with the prepared crust. Bake for 1 hour. To prevent cracking, let the cheesecake cool in the oven, with the heat switched off, with the door closed, for 4-6 hours to prevent cracking. Chill in the refrigerator before serving.