Seafood Brodetto Recipe with Fregola and Garlic, Mustard Aioli
An Italian brodetto is a type of stew or soup featuring fish, mussels and other seafood in a simple wine, onion tomato and fresh herb base that is delicate and accentuates the flavors of the seafood. The dish is very versatile and you can use whatever fresh seafood that is available at the time, your choice of fresh herbs, leeks or onions and a variety of pasta. Serving with crusty Italian bread and an aioli made with lots of garlic, mustard and lemon adds a nice touch. Follow this easy to follow recipe that you whole family of dinner guest will enjoy.
Ingredients
For the Brodetto Soup or Stew
2 bay leaves
3 sprigs of thyme
4 anchovy fillets
Salt and white pepper
2 teaspoons fresh or dry thyme
1/4 cup chopped flat leaf parsley
3 large eschallots, sliced finely
3 medium cloves garlic, finely chopped
1 kg (2 lb) mussels, washed and cleaned
1 small brown onion cut into fine slices
100 ml (1/2 cup) good quality white wine
200 g (1/3 lb) fregola (or similar pasta)
Freshly squeezed juice of one small lemon
300 g (10 oz) calamari, cut lengthwise into thin strips
400 g (14 oz) firm white fleshed fish, cut into medium size chunks
6 medium green prawns, cut into 1cm slices, remove the heads and shells but keep for the stock,
For the Aioli
3 egg yolks
2 teaspoon river salt
1 tablespoon lemon juice
50 ml (1/5 cup) olive oil
2 teaspoon hot English mustard
3 medium cloves of garlic, finely crushed
Freshly squeezed juice of one small lemon
300 ml ( 1 1/3 cup) grape seed oil or rice bran oil
Preparation of the Aioli
Mix the mustard, lemon juice, garlic, salt, pepper and egg yolks together in a small bowl. Start whisking and gradually add the oils in a stream. When well mixed, add some pepper and adjust the taste by adding more lemon juice if required. Pour into a small jug and set aside.
Preparation of the Brodetto
Heat a large wide pot or Dutch oven to moderate hot. Add 2 tablespoons of grape seed, and after one minute add the onion and cook until they soften slightly. Add the prawn shells and heads and stir vigorously to extract the flavors. Keep heating until the shells turn pink. Then add just enough water to cover them. Bring the stock to a boil and lower the heat and simmer the stock for about 30 minutes. Strain to remove the shells and set the stock aside.

Heat the same large bowl to a high temperature. Quickly add the wine, mussels and herbs. Cover the pot and cook for 1-2 minutes. Most of the mussels should have opened. Remove the mussels as they open using tongs and continue until all mussels are cooked. Strain the mussel juice through a fine strainer and set aside.

Heat a pot large enough to hold all the ingredients, as some of olive oil and gently fry the eschallots for 1-2 minutes. Then add the anchovy, thyme and garlic and cook briefly. Next add the mussel and prawn stocks. Raise the heat and bring the mixture to the boil, and them reduce the heat and simmer gently. Add the pepper and salt.

Then add the seafood and cook for a few minutes starting with the prawns, then the calamari and finally the fish, which requires the least amount of cooing. Finally add the fregola or other pasta. Adjust the seasoning with extra salt, pepper and lemon juice, and add the parsley.

Serve in small bowls with a large spoonful aioli added on top with some extra parsley or other fresh herbs. Serve with crusty Italian bread.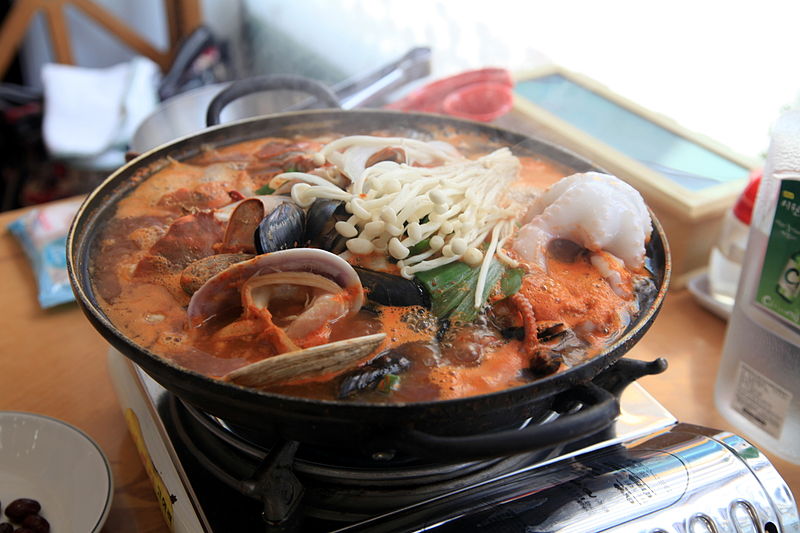 Use this recipe to make a delightful Italian soup or stew made using fresh seafood, wine and herbs
Beinuo [CC-BY-SA-3.0], via Wikimedia Commons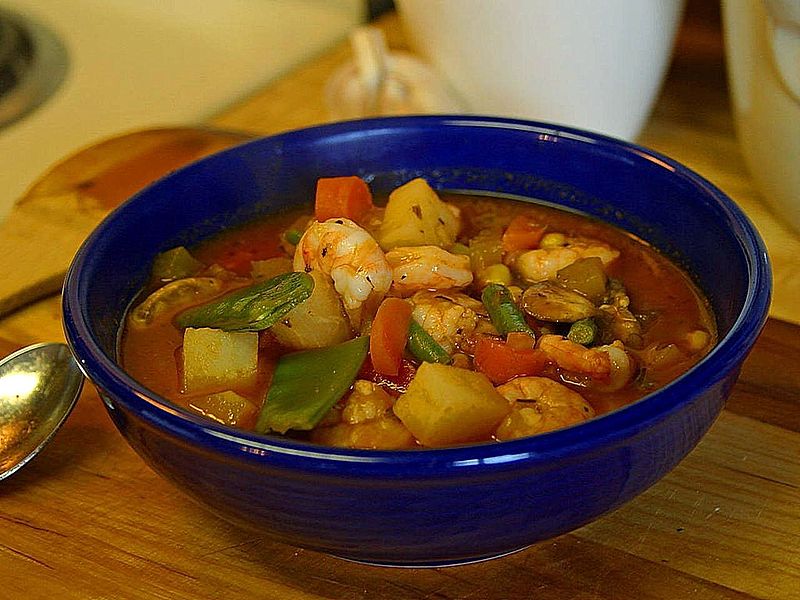 The stock for this soup is made from the prawn shells and mussels. See the recipe for details

By Jon Sullivan [Public domain], via Wikimedia Commons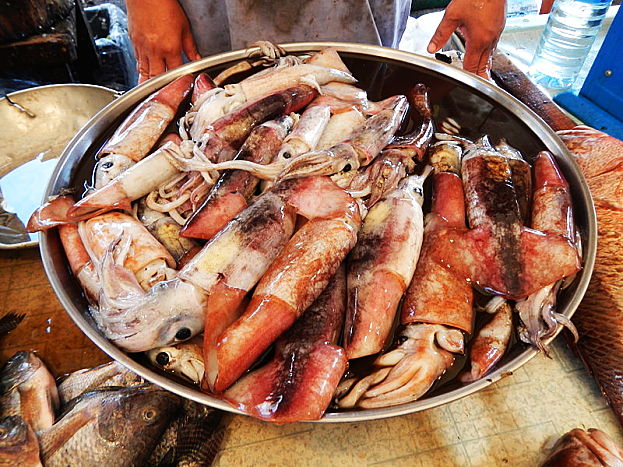 Fresh seafood is the key for making this fabulous soup or stew. See the fabulous recipe for details

Ramon FVelasquez [CC-BY-SA-3.0], via Wikimedia Commons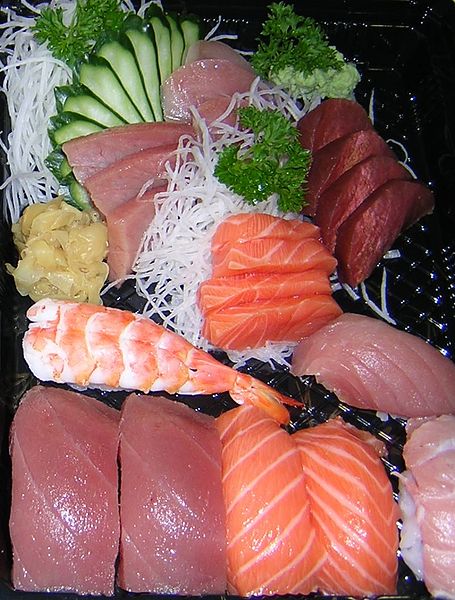 Make sure you use only the finest, fresh local fish and seafood for this dish

By Bdieu [CC-BY-3.0], via Wikimedia Commonss