Seafood Chowder Soup Recipes - Homemade, Simple, Tasty
Chowder Soups of various types have been a long term favourite for many generations. But when and where were they first made and why are they so popular? In this article I will discuss the history of chowder soups and how to make them, using fresh ingredients. The key to tasty chowders is fresh seafood, vegetables and fresh other ingredients that provide a variety of textures.
Chowder Soup is traditionally a rich, creamy style of soup that is full of a variety of fresh vegetables that resemble a stew but it is creamy. The main ingredients are the creamy base, vegetable, seafood and cream.
Traditionally the chowder base is made from a bacon stock and thickened with the flour from crushed crackers. To the soup base are added all types variations from poultry to seafood, even beef, and there are many vegetarian varieties using only the vegetables - for corn chowder.
Best Mulligatawny Soup Recipes
The History of Seafood Chowder Soups
The early American settlers adapted this seafood stew from the early French fishermen and settlers in the various Northern colonies who in turn applied traditional recipes developed by French and British fishermen. The fresh called it "Chaudiere", which was the name for the large pot on which the soup was made. This name eventually was transformed to "Chowder" by the Americans. The first public recipe with the name 'Chowder' dates from 1751. The dish was very popular in various forms long before any recipe was published
In France, fishermen would put samples of their catch and fresh fish and shellfish into a large pot or cauldron with a variety of potatoes and vegetables added to the chunks of fish. The French also put smashed crackers and various biscuits into the soup to help thicken it into a stew-like consistency.
From the early recipes it is clear that the first American Chowder soups included bacon, onions, various types of fresh fish, a variety of spices, crushed biscuits or crackers, wine such as claret and water.
Chowders are related, but quite different to Bisque, which is a similar thick, creamy and rich soup which is pureed so that it has a smooth and even texture. Bisque is considered an upper class dish whereas Chowders were lower class dishes. A traditionally bisque consists of various types of seafood, cognac or wine, and cream mixed together with a mixture of spices. Traditional bisque is made by first sauteing seafood in a heavy frying pan. A broth is made in the pan by adding wine, stock, and a variety of aromatic spices. The diced seafood is added and gently simmered until it is cooked thoroughly. The entire mixture is there pureed, or put through a blender, including the shells of the crustaceans. Cream is added to the soup, which is cooked further and allowed to thicken.
Chowders retain the thick chunks of vegetables and seafood which are not pureed.
American cooks started to use clams in their recipes in the 1800s - mostly because shellfish were very abundant in the New Colonies. Cooks at this time also stated to add cream and flour to the chowders to thicken them.

Traditional New England Clam Chowder
Ingredients
2 slices bacon, sliced into 1/4-inch square pieces
1 large brown onion, finely diced
1 tablespoon flour
2 cups water
2 tablespoons butter
4 medium russet (or similar varieties of potatoes, peeled (or leave the skins on if thoroughly washed) and cut into 1/2-inch (1cm) cubes
1 1/2 teaspoons salt
ground black pepper, to taste
2 cups light thickened cream or half cream/ half Milk
herbs to taste
2 cups freshly steamed clams, or canned - drained, juice reserved
Method
In frying pan or wok, cook the bacon until it is crisp and flavoursome over medium to high heat. Lower the heat to low, add 1 tablespoon of the butter, add the onions, and fry until transparent and soft, but do not to brown the onions.
Add the flour to the pan and cook further for about 2 more minutes.

To a pot, saucepan crock pot or slow cooker, add the water and transfer the contents of the frying pan to the pot. Add the diced potatoes. Season with the salt and pepper and slowly bring the soup to a simmer, and cook until potatoes are firm but just cooked (to retain their texture)..

Reduce heat to low, add the clams, pour in cream (or half and half), add the reminder of the butter and cook until heated through but do not boil!

Turn off heat, adjust seasoning, and serve hot.

Fish Chowder
Ingredients
1 onion, finely chopped
2 stalks celery, finely chopped
1 clove garlic, crushed
4 cups vegetable stock
3 large potatoes, peeled and cut into small cubes
500 gm ( 1 lb) fresh white fish fillets, chopped (use what is available locally)
2 cups of light thickened cream
2 tablespoons chopped fresh chives, (spring onions of similar)
canola or olive oil
Method
Add the onion and celery to a large saucepan with a little oil and cook over medium heat for about 3-4 minutes until the onions are cooked and soft, but not brown. Add the garlic and cook for a further 1 minute
Add the potato and the stock to the pan. Bring to the boil, then reduce heat and simmer, partially covered, for 20 minutes or until the potato is just tender.
Add fish and simmer for just 3 to 4 minutes. The fish should be just cooked.
Stir to heat through and season with pepper to taste. Serve sprinkled with chives.

Vegetable and Seafood Chowder
Ingredients
750g (1.5 lb) peeled potatoes, roughly chopped
1 stick celery, finely chopped
1 medium carrot, finely chopped
1 cup (200 ml thickened cream)
2 corn cobs
4 cups chicken stock
Sea salt and freshly ground black pepper, to taste
500g (1 lb) mixed streamed seafood (whatever is fresh)
2 tbs chopped fresh parsley
2 tbs chopped fresh chives
Crusty French bread
Method
Place celery, carrot, potatoes and the stock in a large saucepan or crockpot. Cover and bring to the boil. Lower heat and gently simmer for about 20- 30 minutes, until the vegetables are cooked but still a little firm.
Slice the corn kernels from the cobs and add to soup. Simmer for 5-10 minutes to cook the corn kernels.
Reduce the heat and add the cream and steamed seafood. Stir, and heat gently without boiling for an additional 3 minutes or until the seafood is just cooked.
Keep the chowder hot and season to taste before serving. Stir through parsley and chives.
Serve immediately with crusty bread or sourdough.
Delightful Chowder with Fresh Corn and Zuccini
Ingredients
1 bay leaf
4 cups water
1 tablesppon butter
1 cup half and half
2 strips low-fat bacon, chopped
2 garlic cloves, finely chopped
1 cup of cooked firm fish or scallops
1 cup of cooked calamari rings sliced
2 celery ribs, chopped (about 1/3 cup)
1 teaspoon salt and fresh ground black pepper
2 teaspoons chopped fresh parsley, to garnish
1/4 teaspoon cayenne pepper, to serve, optional
2 medium russet potatoes, peeled, diced into cubes
1 cup chopped yellow onion (about 1/2 large onion)
1 medium carrot, peeled and finely chopped (1/2 cup)
1/2 teaspoon dried thyme, of 1 teaspoon of fresh thyme
1 medium zucchini, diced into 1/2-inch cubes, (1 1/2 cups)
4 cobs of sweet fresh corn, with husk and silk removed and kernels cut from cob
Method
Melt the butter over moderate heat in a large heavy frying pan, Dutch oven or stockpot. Add the bacon until it browns (about 3-4 minutes). Add carrots, garlic, onion, celery and thyme; cook until vegetables begin to soften. Next add the potatoes, seafood water, and bay leaf. Raise the heat to moderate and bring to a slow simmer and cook while stirring for about 10-12 minutes or until the potatoes are halfway cooked. Add the zucchini and corn, cook for an additional 12 minutes, and then season with salt and pepper. Remove the bay leaf and then place 2 cups of chowder into a food processor or blender; and pulse until smooth to create the soup. Stir the sauce mixture back into the pot. Add the half and half and cook just until heated through. Serve hot with a garnish of freshly chopped parsley, or other herbs and a sprinkle of cayenne pepper (optional).
Related Soup Articles and Recipes
=>10 Best Vietnamese Pho Soup Recipes
=> Best Easy Homemade Stock Recipes for Soups, Stews, Curries and Drinks
=> Best Minestrone Soup Recipes with Delightful Variations
=> Best Mulligatawny Soup Recipes for Lamb, Chicken, Vegetarian Varieties
=> Best Spicy Shrimp, Fish and Seafood Soup Recipes - Hot, Sweet and Sour Flavors
=> Best Vegan Vegetable Soup and Stew Recipes Showcasing a Wealth of Vegetable Tastes and Textures
=> Chicken Enchilada Soup Recipe Collection - Slow Cooked in Crock Pot
=> New Summer Blended Gazpacho Soup Recipes Made Without Bread
=> Quick and Easy Soup Recipes Made with Whole Foods
=> Best Wonton Soup Recipes - Easy to Make Homemade Won Tons
=>
=> 10 Best Homemade Thai Tom Yum Soup Recipes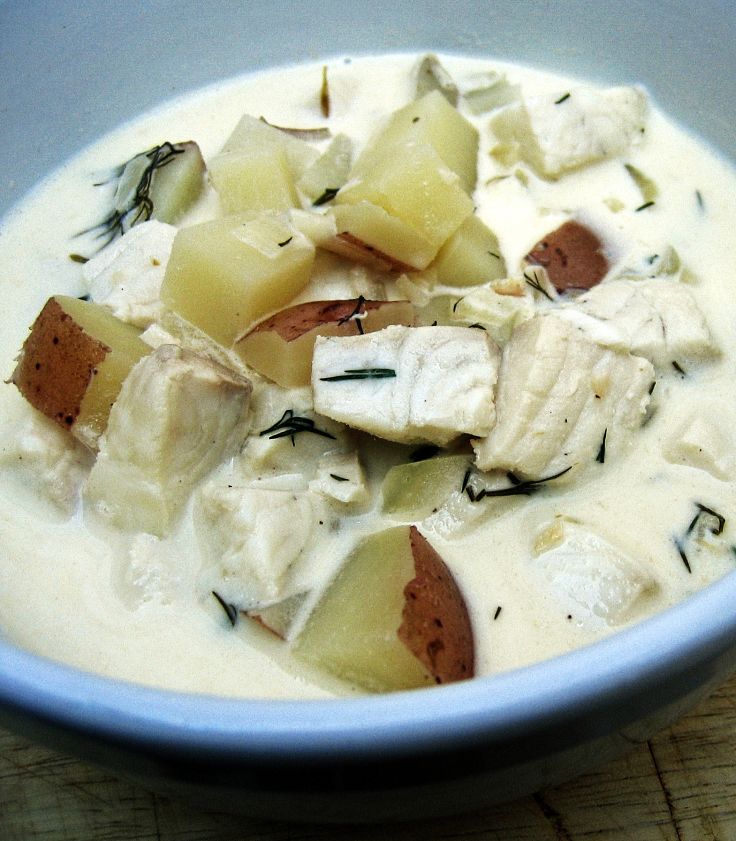 Source:
Nate Steiner [CC BY 2.0], via Wikimedia Commons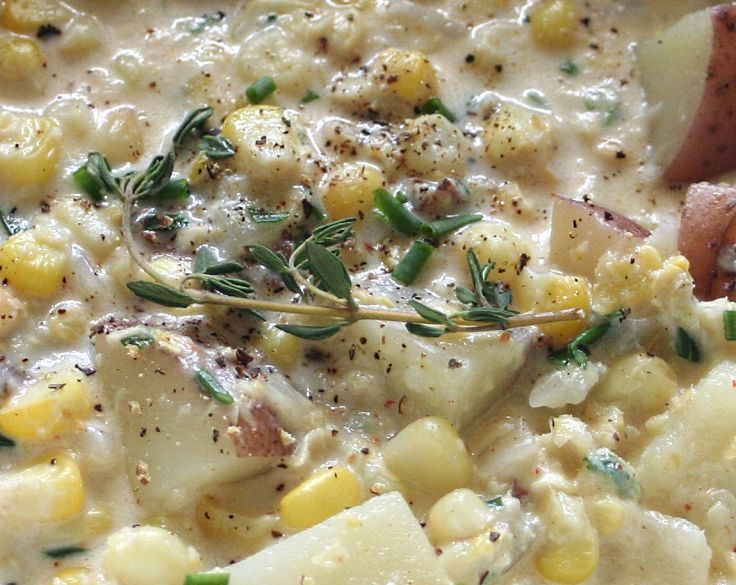 Source:
By Whitney from Chicago [CC BY 2.0], via Wikimedia Commons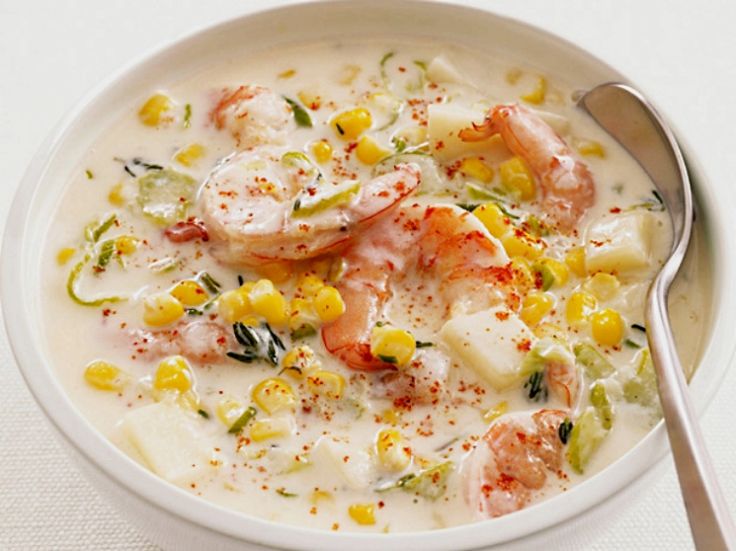 Source: Public Domain CC0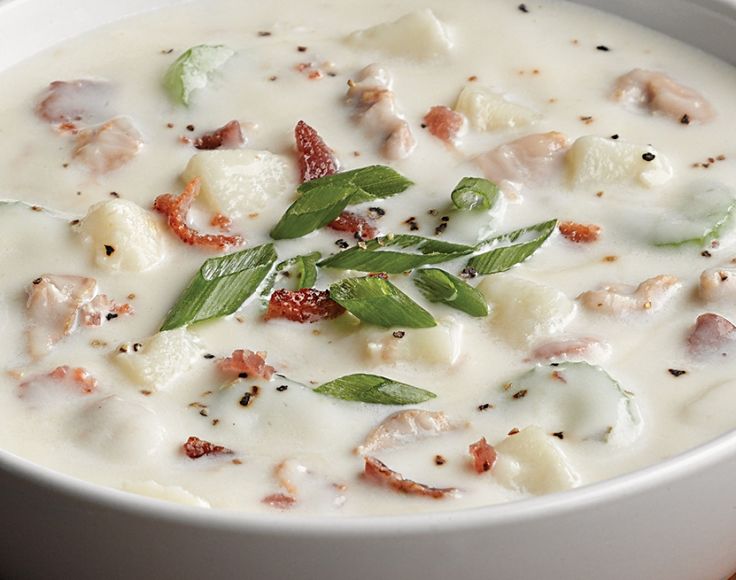 Source: Public Domain CC0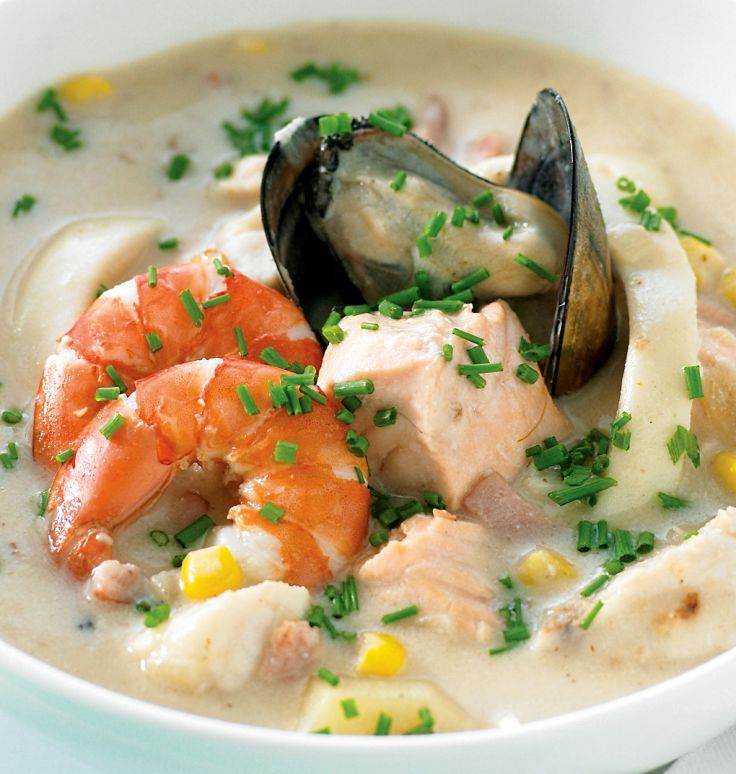 Source: Public Domain CC0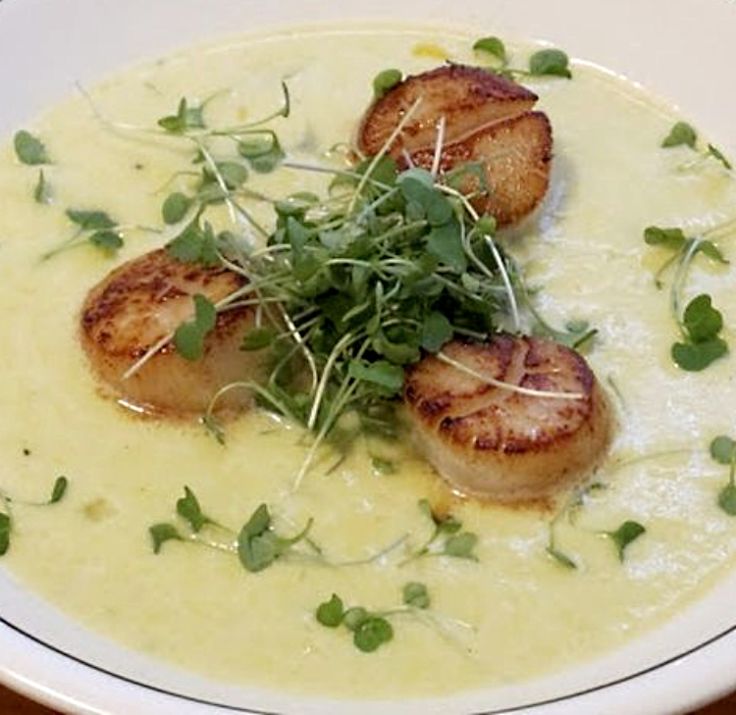 Source: Public Domain CC0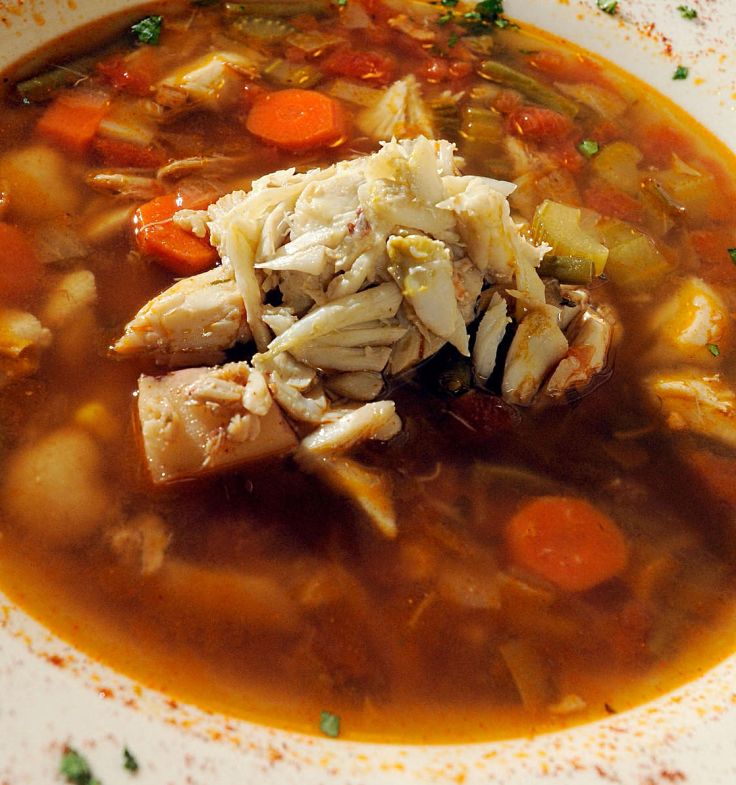 Source: Public Domain CC0