Spinach Puff Pastry Recipes, Mini Spinach, Feta Pies in Muffin Pans
Ingredients
2 large free range eggs
1/4 cup onion, finely chopped
1-2 teaspoons finely chopped dill
1 tablespoon extra virgin olive oil
Salt and freshly ground black pepper
1-2 teaspoons minced or chopped garlic
1/2 cup crumbled good quality feta cheese
10-ounce (280 g) packet frozen chopped spinach, thawed, or fresh spinach
1 sheet frozen puff pastry, thawed, rolled out to a 12" inch (25 cm) square, defrosted, but kept chilled
Method
Wash and squeeze water out of the spinach until quite dry as excess moisture will make the filling soggy and watery. In a medium bowl, mix the spinach with the crumbled feta and season with freshly ground pepper and salt to taste. In a separate bowl, whisk one egg and fold into the spinach mixture.

Cut the puff pastry sheet into three equal width strips and then cut in half to make six equal-sized squares. Press each square into a lightly greased muffin tin cup, leaving the corners pointing up. Spoon the filling into the lightly greased muffin cups. Fold the pastry corners over filling, pressing together to meet in center, but allowing gaps for steam to escape. Cover the tray and chill for about 30 minutes (they can be made the day before in a larger batch).

Preheat oven to 400 degrees F (210 degrees C). Whisk the remaining egg in a small bowl and brush it over the top of the pastry in the muffin cups. Bake for 20-30 minutes until the pastry is a nice brown color. Remove the pan from the oven, and set aside on a wire rack to cool for about 10 minutes. Use a knife to run around the edges and remove the mini pies from the cups. Serve the mini spinach puffs warm.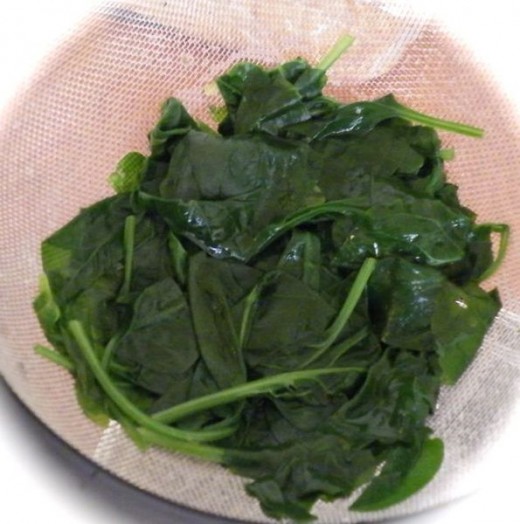 Spinach and feta can be used to make delightful mini pies using puff pastry in muffin tins
By gran (Own work) [public Domain], via Wikimedia Commons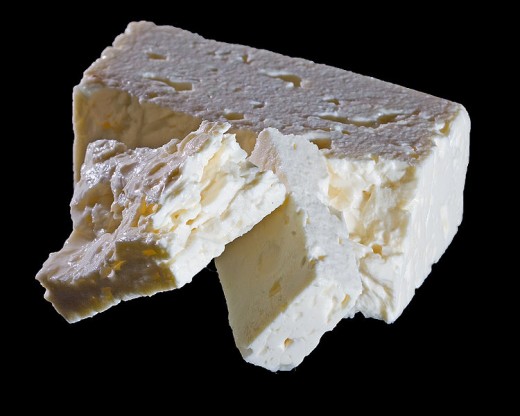 Feta cheese combines will with spinach. See the recipe for mini spinach puff pies
JJ Harrison (Own work) [CC-BY-SA-2.5], via Wikimedia Commons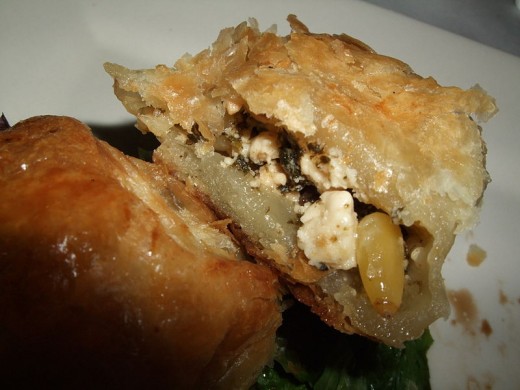 Adding pine nuts to spinach and feta boosts the flavor of spinach puff pies. See the recipe here.
TheGirlsNY [CC-BY-SA-2.0], via Wikimedia Commons