Tapioca Pudding Recipes: Time to Give Tapioca Pearl Desserts a Try
Tapioca has a chequered past, as perhaps the most hated of all puddings that were served to children 20-30 years ago. But things have changed with the younger generation being inspired to try it in bubble teas and Thai, Indian and Korean desserts.
The basic ingredient, pearl tapioca has been referred to as 'fish eyes', 'frogspawn' or 'eyeballs'. Tapioca is a popular ingredient throughout Asia and also Brazil. It is used as an ingredient in savory dishes as well and sweet desserts. Pearl tapioca is often served with oysters and caviar to showcase its texture, name and color in savory dishes such as 'oysters and pearls'.
Tapioca is a perfect blank canvas upon which to create wonderful dishes. Tapioca pearls hold color well, absorbs and retains flavors that are released when eaten, and tapioca has a wonderful array of unique textures depending on how it is prepared. Sago pearls are similar in appearance to tapioca pearls and the two are interchangeable in many dessert dishes.
It is time to give tapioca a fresh look with the array of delightful recipes shown below for you to try.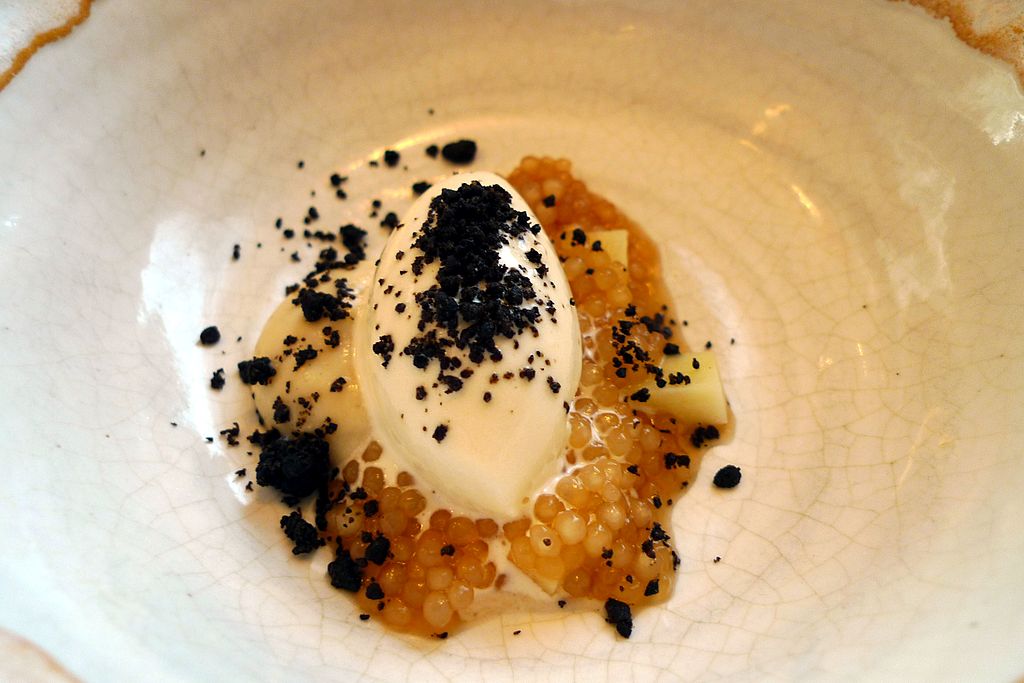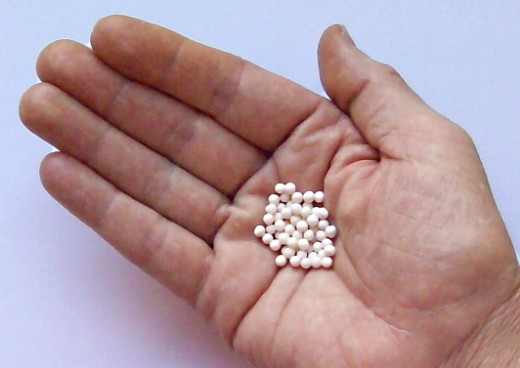 What is Tapioca?
Tapioca is a starch produced from the root of the cassava plant (Manihot esculenta). This plant is native to Brazil. It was spread to the West Indies by Spanish and Portuguese explorers and eventually to Asia, Africa and the rest of the world. It is now cultivated worldwide as a staple food. Tapioca is widely used as a thickening agent in various processed foods.
Tapioca pearls, known as boba in many countries, are produced by forcing the moist starch from cassava through a sieve under pressure. Tapioca pearls come in various sizes and colors - white, brown, green and black.. Pearls are a common ingredient in Asian desserts such as tapioca pudding, falooda, kolak and in sweet drinks such as bubble tea, taho, fruit slush.
Larger pearls are used in drinks to provide chewy balls and texture to the drink. The pearls absorb color and flavor when soaked. Smaller pearls are preferred for making desserts. Sago is a similar extracted starch product, which is derived from the spongy pith of various tropical palm stems. Sago can be used in a similar way.
Tapioca Nutrition
Tapioca is virtually pure starch. One cup of tapioca contains 24 g of carbohydrate and 105 calories.
A 100 g serving of cooked tapioca contains 173 calories, 38 g of carbohydrate, 2 g of fat and 1 g of protein.
Best Tapioca Recipes to Try
Classic Tapioca Pudding Recipe with Vanilla, Egg Yolks and Cream
Ingredients
2 egg yolks
1 pinch salt
1/2 cup sugar
1 1/2 cups milk
1/2 cup pearl tapioca
1 1/2 cups heavy cream
1 fresh vanilla bean, split and scraped
Method
Cover the tapioca pearls with water and soak overnight, Drain well before using. Heat the cream, milk, vanilla bean to a slow simmer in a heavy pot. Add the drained tapioca and simmer gently for 60-70 minutes, stirring frequently. Next, dissolve the sugar in the mixture, while stirring and add in the salt. Remove the pan from the heat. Put the yolks into a small bowl and mix in some of the tapioca mixture to temper the eggs. Then, add the yolks to the tapioca mixture while stirring. Transfer the mixture into serving bowls and let cool before serving.
Tapioca Coconut Pudding Recipe
Ingredients
2/3 cup sugar
1/4 cup butter
3 1/2 cups milk
4 free range eggs
1 cup tapioca pearls
3/4 cup coconut milk
mint leaves, to serve
3/4 cup shredded coconut
chopped Brazil nuts, for serve
395 g (14 oz) can condensed milk
1/2 vanilla bean, split lengthways, seeds scraped out
For the Caramel Sauce
2/3 cup sugar
2/3 cup water
Method
Preheat the oven to 170 degrees C (340 degrees F). Add the milk, vanilla bean and butter to a medium saucepan. Bring to the boil and add to the coconut milk, shredded coconut, tapioca pearls and sugar in a medium bowl, and stir to combine. Cover the bowl and set aside for 40 minutes. Using a separate bowl, whisk the eggs and mix in the condensed milk. Add the rested tapioca mixture and set aside. Meanwhile, make the caramel sauce in a small saucepan by melting the sugar in the water over moderate heat. Simmer until the sauce becomes light brown in colour. Pour the caramel into the base of a medium-size baking dish or glass oven proof dish. Carefully spoon the pudding mixture over the sauce. Place the baking dish into a roasting pan. Pour enough boiling water into the pan so that it extends halfway up the sides of the baking dish containing the pudding. Loosely cover the baking pan with foil and bake for 40 minutes. Remove from the oven and chill for 15 minutes. Then, invert the dish onto a plate to release the pudding and serve topped with chopped Brazil nuts and fresh mint.
Oysters, Pearls and Caviar Recipe
Ingredients
salt to taste
1 3/4 cups milk
1/4 cup crème fraîche
1 1/4 cups heavy cream
1/3 cup small pearl tapioca
Freshly ground black pepper
16 oysters, scrubbed with a brush
For the Sabayon
For the Sauce
1 to 2 ounces caviar
3 tablespoons dry vermouth
1 tablespoon minced chives
1 1/2 tablespoons minced shallots
1 1/2 tablespoons white wine vinegar
8 tablespoons (4 oz) unsalted butter, sliced into 8 pieces
Method
Soak the the tapioca in one cup of milk for 60 minutes, at room temperature. Shuck the oysters and retain the liquid around the oysters (the oyster juice). Whip 1/2 cup of the cream in a small bowl until it just holds its shape. Drain and rinse the softened tapioca, using a strainer, and discarding the milk. Place the tapioca in a small heavy pot. Add 3/4 cup milk, 3/4 cup cream and cook the tapioca over medium heat, stirring frequently, until the mixture thickens and a spoon dragged through then liquid leaves a trail (about 7-8 minutes). Cook for another 5-7 minutes, until the mixture thickens and becomes sticky. Remove the pot from the heat and set aside in a warm place.
Next, make the sabayon by placing the egg yolks and 1/4 cup of oyster juice into a metal bowl set over a pan of hot water. Whisk vigorously for 2-3 minutes to infuse as much air as possible into the mixture. Keep whisking until the sabayon thickens. Stir the hot sabayon into the tapioca mixture, and season with lots of freshly ground black pepper. Mix in the whipped cream and the crème fraîche. The tapioca mixture will have a creamy pale yellow color with the cooked tapioca pearls suspended in the mixture. Spoon 1/4 cup tapioca into each of 8 small gratin dishes (with a 3-4 oz capacity).
Next, make the sauce by simmering the vermouth, shallots and vinegar in a small saucepan until most of the liquid has evaporated leaving the shallots glazed, but not dry. Whisk in the butter a little at a time until it is well combined. Heat the dishes of tapioca on a baking sheet in the oven for 4-5 minutes, until they just begin to puff up. Add the oysters and the chives to the sauce and stir to warm through. Spoon two oysters and a little of the sauce over each gratin and garnish with a small oval scoop of caviar, dill and other fresh herbs. Serve immediately.
Pearl Tapioca and Mango Pudding Recipe
Ingredients
1 1/2 cups evaporated milk
700 g (1 lb 9 oz) mango purée
12 g (1/4 oz) gelatine leaves
1 fresh mango, cut into cubes
3 1/2 tablespoons sugar syrup
150 g (5 1/2 oz) pomelo flesh,
100 g (3 1/2 oz) tapioca pearls
150 ml (5 fl oz) evaporated milk
100 g (3 1/2 oz) mango 'boba' balls
10 sprigs baby coriander (cilantro) sprigs, to garnish
For the Sugar Syrup
4 cups water
1 kg (2 lb ) sugar
Method
Make the sugar syrup by adding the sugar and water to a saucepan. Bring to the boil over high heat, stirring to dissolve the sugar has completely dissolved. Simmer until some of the liquid has evaporated. Set aside to cool. Make the mango mixture by combining the evaporated milk with the mango puree and cooled sugar syrup and whisking thoroughly. Soak the gelatine leaves in cold water in a small bowl for about 5 minutes until they soften. Remove the leaves from the water and set aside. Heat 1/2 cup of the mango mixture in a small saucepan until it starts bubbling around the edges. Add the soaked gelatine leaves and stir vigorously until the leaves have completely dissolved. Pour this mixture into the bowl containing the remaining mango mixture and whisk thoroughly. Pour the mixture into four shallow moulds or serving bowls and refrigerate overnight.
Next add the tapioca pearls to a pot of boiling water and cook them for 5–8 minutes, until they have become soft and transparent. Drain and rinse the pearls in cold water and place in a small bowl with the evaporated milk.
To serve, spoon about 1 1/2 tablespoons of tapioca on top of each pudding in the serving bowls. Top with mango cubes, mango balls, pomelo flesh and a few sprigs of baby coriander.
Spicy Tapioca Pudding Recipe with Maple Syrup and Walnuts
Ingredients
1/8 teaspoon salt
1 cup low-fat milk
1 pinch of ground nutmeg
1/2 cup pure maple syrup
1 pinch of ground cinnamon
1/2 teaspoon vanilla extract
2 tablespoons chopped walnuts
1 large free range egg, well beaten
1 1/2 tablespoons quick-cooking tapioca
Method
Add the beaten egg, milk, cooked tapioca and salt to a medium saucepan and set aside for 5 minutes. Then, heat the pan over moderate heat stirring constantly until the mixture come to the boil. Simmer gently for a total cooking time of 6-8 minutes. Remove from the heat and mix in 1/4 cup of maple syrup and the vanilla. Pour the mixture into 2-3 custard cups or small serving bowls. Cool for about 30 minutes and then refrigerate. Make the nut crumble sauce by adding the walnuts to 1 tablespoon syrup in a small saucepan, and adding a pinch of cinnamon and nutmeg. Heat the saucepan over moderate heat, stirring constantly until most of the syrup has evaporated, about 1-4 minutes. Spread the nuts out onto a baking dish lined with parchment paper and place in the freezer until cool rapidly (about 10 minutes). When cold, crumble the walnut topping into pieces onto the tapioca puddling and serve with fresh mint leaves.
Pineapple and Coconut Tapioca Recipe, Slow Cooked
Ingredients
3/4 cup sugar
Cooking spray
1 large free range egg
1/2 cup regular small pearl tapioca
2 (13.5 oz; 400 g) cans light coconut milk
1/2 cup finely chopped fresh pineapple (or canned)
1/2 cup flaked sweetened coconut, toasted (or desiccated coconut)
Method
Place the tapioca, sugar and coconut milk into the bowl of a slow cooker that has been sprayed with cooking oil., Mix well, cover and cook on a low setting for 2 hours, until the tapioca is transparent. The mixture will be thin at this stage. Whisk the egg in a medium size bowl. Add 1/2 cup of the hot tapioca mixture to the whisked egg, stirring constantly using a whisk. Gradually add and stir the rest of the egg mixture, into tapioca mixture in the slow cooker. Cover and cook on a low setting for 30 minutes. Remove the bowl from the slow cooker and stir through the pineapple. Cover and set aside for 30 minutes. Serve warm or chilled, topping each serving with toasted coconut.
Simple and Easy Vegan Vanilla Tapioca Pudding Recipe
Ingredients
1 cup water
1/8 teaspoon salt
2 teaspoons pure vanilla extract
2/3 cup granulated organic sugar
1 pre-soaked vanilla bean, with seeds squeezed out
1/2 cup small pearl tapioca, soaked in hot water and drained
3 cups Vanilla Silk Soy Milk, Rice Milk, Almond Milk or Lite Coconut Milk
Method
Put the water-saturated tapioca pearls into a heavy saucepan. Add the organic sugar, vanilla soy milk and sea salt. Heat the saucepan over low heat, stirring frequently for 15-20 minutes until the tapioca pearls are translucent. Remove the pan from the heat, add the vanilla extract and seeds from the vanilla bean and stir well. Serve the tapioca in individual bowls with mint leaves and a dusting of nutmeg.