White Sauce Recipes - How to Make White Sauce for Lasagne, Fish, Pasta
White sauce or Béchamel sauce is widely used in French and Italian cuisine. It also forms the base for other sauces, for example Mornay sauce, which is Béchamel with cheese. It is traditionally created by gradually adding milk to a white roux, which consists of equal parts or flour and butter by weight. When the mixture almost boils the flour thickens the sauce. The final thickness depends on the proportions of milk and flour. There are lots of variations.
While it is a simple concept there are several tricks and tips which will help to make a perfect white sauce every time. This article discuss the basic white sauce as well as various variations including a vegetarian version, a sauce made with wholemeal flour, a vegan version and a gluten free version.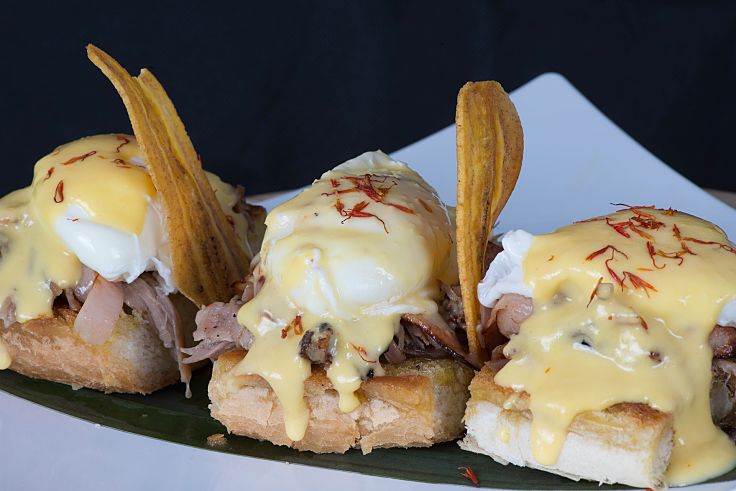 Basic White Sauce Recipe
Ingredients
2 tablespoons of butter
2 tablespoons of flour
1/4 teaspoon of salt
1-2 cups of warmed milk (depending on the final thickness required)
Grated cheese- 4-5 tablespoons (optional)
Step 1. In a small, heavy saucepan, melt 2 tablespoons of butter over low heat.
Step 2. Blend 2 tablespoons of flour into the melted butter.
Step 3. Add 1/4 teaspoon of salt.
Step 4. Stir the flour into the butter to create smooth even paste, which is known as a roux. Stir frequently to cook the flour and remove any raw-flour taste. Don't allow the mixture brown. This will generally take 1-3 minutes depending on the temperature.
Step 5. Turn down the heat to medium-low and remove the pan off the heat. Add a quarter cup of warm milk, stirring well. The roux will begin to absorb the milk and as the cells of starch heat-up and burst, and the sauce will gradually thicken. Continue adding the milk slowly over a low heat, keep stirring until the sauce is the consistency you want. Usually you will aim for a sauce that will just coat the back of a spoon, but it depends on the dish.

This is the hard part as no lumps should be formed. Beware that you need stir thoroughly right to the bottom of the pan and in the corners. The thickening won't start until the mixture gets quite hot and starts from the bottom. This is how lumps form. If some lumps form, remove the pan from the heat and stir them out using an egg whisk.

Step 6. The secret to achieving a smooth, lump-free sauce is to warm the milk first and to stir thoroughly and constantly, especially as the mixture gets hot. After a few tries you will learn the technique. If lumps form and they matter to the dish you can pass the sauce a food sieve. You can add various flavors it at this stage, if you like. The flavors will infuse into the mixture and add a depth and character to the finished sauce.
Tips and Variations
For thicker white sauce, follow the basic recipe, but use 3 tablespoons of flour and 3 tablespoons of butter. Thick white sauce is used dishes such as soufflés.
For thinner white sauce, use 1 tablespoon of flour and 1 tablespoon of butter. Thin white sauce is used in cream soups and many desserts.
For very heavy white sauce, increase the roux ingredients to 4 tablespoons of flour and 4 tablespoons of butter. Heavy white sauce is used for binding croquettes.
To make the classic Béchamel sauce, after adding the milk for a medium white sauce, add a bay leaf, 1 small onion with 3 garlic cloves and half a teaspoon of freshly grated nutmeg.
Light chicken stock, light cream, or various combination of both, many be substituted for the milk. You can also use soy milk or other dairy substitutes. You can also add grated cheese.
Add more flavor by seasoning with nutmeg, a teaspoon of lemon juice, celery salt, chopped onion, sherry, or a few tablespoons of chopped parsley and chives.
You can use wholemeal flour if the brown color is not a problem
For gluten-free white sauce use Sweet Rice Flour or a Gluten Free Flour Mix
There is an optional reverse method - You can heat the milk first, blended the flour and melted butter, cool it slightly and the roux to the milk. Keep stirring the milk constantly while adding the roux to prevent lumps. Heat to just below the boiling point and cook for 1-3 minutes or until the mixture thickens.
You can use olive oil instead or butter or margarine. It is easier to handle as butter can easily burn, but the taste and texture is not the same without butter.
White Sauce Recipes, Uses and Variations to Try
Vegetarian White Sauce Recipe
Ingredients
2 tablespoon flour
1 cup plain soy milk
salt and cayenne pepper
1 tablespoon of margarine
1 clove garlic, finely chopped
Method
Using and small saucepan or frying pan, melt the margarine over medium heat. Add the garlic and cook for 145-60 seconds until transparent, but not brown. Add in the flour, stirring to make a thick paste and cook the flour, stirring continuously, for 1 minute. Pour the soy milk into the mixture is small batches, stirring vigorously to avoid lumps. Cook and stir for few minutes until the mixture thickens. Then, keep stirring until the mixture stabilises. Add a pinch of salt and cayenne pepper to taste.
Hollandaise Sauce Recipe
Hollandaise sauce uses egg yolks (warmed) as a thickener instead of flour. It is tricky to make because the egg yolks tend to curdle and the sauce often will not thicken properly. To trick avoid these pitfalls, is to heat the egg yolks slowly over low heat. Another point is that the egg yolks can only absorb very small amounts of butter at a time. So the butter should be added very slowly. This helps the sauce to thicken. Finally, the butter must be completely mixed into the yolks before any more butter is added.
Ingredients
3 egg yolks
1/4 cup water
1/8 teaspoon salt
Dash white pepper
1/8 teaspoon paprika
1/2 cup butter, melted
2 tablespoons lemon juice
Method
To make this sauce you will need a double boiler or a metal bowl suspended over a pot of simmering water. This stops the temperature exceeding that of boiling water. Whisk the egg yolks, water and lemon juice in the bowl, stirring constantly until the mixture is thick enough to coat the back of a metal spoon. Reduce the heat to a low setting. Slowly drizzle in warm melted butter, while constantly whisking the mixture. Add the salt, paprika and pepper while stirring. Serve immediately.
Tips for Using White Sauce in Various Recipes
To make a gravy, simply use the dripping from the roasting pan (cooled) instead of the butter.
For cream of mushroom soup, sauté about 1/2 cup of fresh mushrooms, thinly sliced until tender and lightly browned. Make the white sauce in the usual way, but add extra milk or meat stock and cook the mushrooms in the sauce for about 3 minutes to enhance the flavor. Season with 1/4 teaspoon onion powder, 1/4 teaspoon ground thyme, freshly ground black pepper and other spices and herbs to taste.
For cream of chicken soup, make a white sauce and add 1/2 cup cooked chicken meat (shredded), thyme and sage, 1/2 teaspoon of chicken bouillon. Add extra milk or chicken stock to create the thickness and texture you want for your chicken soup.
For a cheese sauce add 2-4 ounces (75-120 g) grated cheddar cheese to the prepared while sauce while it is still hot. Whisk the cheese into the sauce until it melts and is smooth. Add paprika, a pinch of dry mustard or other spices and adjust the seasoning.
For cream of celery soup add extra milk to the sauce add 1/2 cup chopped celery that has been steamed, boiled or stir-fried.
Mornay Sauce Recipe with Butter, Cheese and Onion
Ingredients
1/2 teaspoon salt
3 tablespoons flour
1 cup chicken broth
1/2 cup light cream
3 tablespoons butter
1/2 cup grated Parmesan cheese
1/8 teaspoon ground white pepper
1 clove of garlic, finely chopped
1 tablespoon onion, finely chopped
1/2 cup shredded Swiss cheese (or similar medium hard cheese
Method
Melt the butter in a saucepan over moderate heat. Fry the cook onion and garlic for about 1 minute, until transparent, but not browned. Add the flour, stirring until cooked and well blended (about 2 minutes). Season with salt and pepper. As for a white sauce, add then chicken broth and cream in small alternate batches, stirring all the time. Cook over low heat, stirring frequently, until the sauce is smooth and has thickened. Reduce the heat and cook for another 5 minutes stirring occasionally. Add the cheeses and whisk or stir until the cheeses have melted and the sauce is smooth.
Vegan White Béchamel Sauce Recipe
Ingredients
pinch of nutmeg
1/4 cup vegan margarine
2 cups low fat soy milk
1 tablespoon lemon juice
salt and pepper, to taste
1 tablespoon nutritional yeast
2 garlic cloves, finely chopped
1/4 cup corn flour (corn starch)
1/4 cup tightly packed chopped onion
Method
Heat a saucepan to medium-high temperature. Melt the margarine. Fry the onion and garlic until transparent. Add the corn flour and stir to fully coat with melted margarine and it forms a paste. Add the lemon juice, nutritional yeast, nutmeg, salt and pepper. Add the soy milk in small batches, stirring with a whisk to stop lumps forming while the sauce thickens. Reduce the heat and cook for several minutes, while stirring until the sauce has thickened and stabilised.
Related Articles
=> How to Make Garlic Sauces, Aioli, Toum - Best Sauce Recipes, Tips, Variations
=> Pesto Sauce Variation Recipe Collection - Gremolata, Chimichurri, Parsley & Other Herbs
=> Best Chimichurri Sauce Recipe for Argentine Food
=> Make Buffalo Wing Sauce at Home - Quick, Easy Recipes
=> Collection of Best Sauce Recipes for Fish Fillets
=> Spanish Romesco Sauce and Romescada Fish Stew Recipes
=> Lemon Sauce Recipes - Sweet, Savory, Sour, Spicy, Tangy
=> 10 Easy Butter Sauce Recipes and Cooking Tips
=> 14 Best Nut Sauce Recipes: Peanut, Almond, Pecan, Macadamia, Walnut, Cashew
=> Best-Fettuccine-Alfredo-Sauce-Recipes-with-Interesting-Additions
=> Beurre Blanc Sauce Recipes with Lemon, Dill, other Herbs for Seafood
=> Best Harissa Paste and Sauce Recipes to Spice Your Life
=> Best Chermoula Sauce and Marinade Recipes for Fish, Seafood, Chicken and Meat
=> Homemade Horseradish Sauce Recipes, Other Uses for Fresh Horseradish
=> How to Make Lemon Curd, Recipe for Lemon Butter Sauce for Fish Sauce
=> Best Pesto Recipe Homemade, Nutritious, Delicious Basil Pesto Sauce
=> Homemade Tartar Sauce Recipe