Yuzu Juice, Sauce and Cocktail Recipes and Yuzu Kosho Recipe
Just as lime is a favorite for Thai cooking another yellow-skinned citrus fruit, the yuzu is a favorite for Japanese and Korean cooking. In some ways it resembles a tiny intense grapefruit with its tart, tangy taste and rich aroma adding that special touch to a wide variety of dishes, especially seafood.
Fresh yuzu fruit is hard to find in the west, but yuzu juice and various prepared sauces are widely available from various Asian food and grocery stores and larger supermarkets stocking Asian foods.
It is the unique fragrance and taste of yuzu that makes it so special.
Chefs can use it as a tangy substitute for lemon juice. It is also widely used to make sauces and cocktails.
This article includes information about yuzu and lots of fabulous recipes to whet you appetite.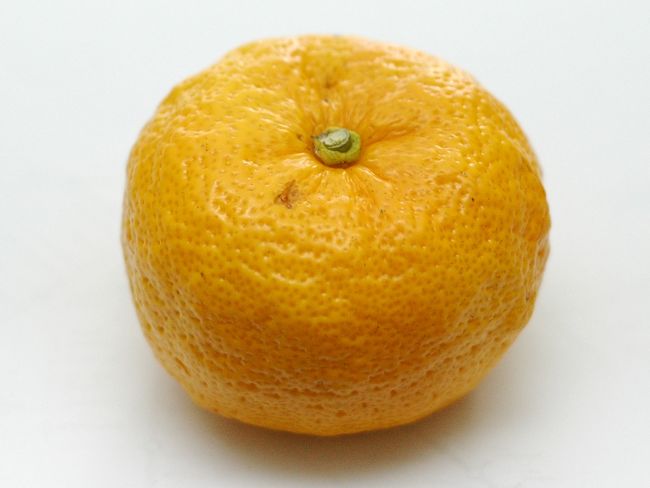 What is Yuzu and What are Its Uses?
Yuzu is a citrus variety endemic to East Asia, that is probably a hybrid of Ichang papeda and sour mandarin. The fruit resembles a green to yellow miniature grapefruit that often has uneven skin. Yuzu probably originated in China and Tibet, but as introduced into Japan and Korea during the Tang Dynasty.

Yuzu has a very tart and tangy flavour and is rarely eaten fresh as a fruit. It is generally juiced or sliced and used to make vinegar and the citrus-based sauces such a ponzu. Yuzu is also used to make marmalade, cakes and puddings, and the zest is widely used as a flavoring. Yuzu kosho is a spicy Japanese sauce made from yellow or green yuzu zest, red or green chili peppers, and salt.

In Korean yuzu is often sliced thinly and added to honey and sugar to make a thick, jam or marmalade-like syrup, which contain prominent pieces of rind and chopped fruit. Yuzu is also used to make "yuzu tea" and various traditional fruit punch and other drinks.

In the West various chefs use yuzu to provide a unique flavor to sweet dishes and especially seafood dishes. It can be used to and tartness to ice cream and to make yuzu butter and other sauces for dressing seafood. It is also used widely as a marinades ingredient and for a variety of drinks and cocktails.
Refreshing, Tangy Yuzu Drink Recipe (No Alcohol)
1 ounce green tea (chilled)
1 1/2 teaspoons freshly squeezed yuzu juice, or prepare juice
1/2 ounce (14 gm) pineapple juice
1/2 ounce (14 gm) lemon juice
1/2 ounce (14 gm) simple syrup
4 mint leaves
+ extra mint leaves for garnish
Break the mint leaves apart and transfer to a mixing glass. Add ice and the simple syrup, lemon juice, yuzu juice and pineapple juice. Shake vigorously in a cocktail shaker and strain into a highball glass containing ice. Add mint leaves as Garnish.
Yuzu Cocktail Recipe
1 whole yellow yuzu (or 1 1/2 teaspoons of yuzu juice)
1 oz (28 gm) Simple Syrup
3/4 oz (28 gm) Triple Sec
3/4 oz (28 gm) Vanilla Vodka
2 oz (60 gm) light Rum
Club soda

Slice yuzu in half and squeeze the juice into a cocktail shaker with all the other ingredients except for the club soda. Add a little zest from the yuzu (or lemon zest if no fresh yuzu is available). Add ice and shake for about 12-24 seconds. Strain into a cocktail glass add a couple of ice, top-up with club soda, stir serve with a suitable garnish.
Recipe for Yuzu Vinaigrette
1/4 cup Mirin
2 Tablespoons Sesame Oil
1/4 cup Rice Wine Vinegar
3 tablespoons Fresh Cilantro (Coriander), chopped
2 tablespoons Shallot
1 tablespoon Garlic
1 cup Good Quality,Extra Virgin Olive Oil
1/4 cup Soy Sauce
2 tablespoons Ginger
1 tablespoon Yuzu Paste (or use Lemon or Grapefruit zest)
1/2 cup Yuzu Juice
Combine all the above ingredients together, add to a jar or serving jug and refrigerate
Recipe for Yuzu and Wasabi butter - Ideal for Seafoods
juice from 1 yuzu (2 tablespoons of yuzu juice)
zest of 1 yuzu, minced (or lemon zest)
1/2 teaspoon of wasabi powder
4 tablespoons of butter, (brought to room temperature)
Salt
Combine the ingredients to make a thick sauce
Japanese Ponzu Sauce Recipe
1 tablespoon grated yuzu zest (or lemon zest)
1/4 cup fresh yuzu juice, or juice if unavailable
1/2 cup bonito flakes
4 tablespoons soy sauce
1/2 cup rice vinegar
3/4 cup mirin (sweet rice wine)
Add the bonito flakes, yuzu zest, soy sauce, vinegar and mirin to a small saucepan. Gently heat the liquid to boiling over medium heat. Remove the saucepan from the heat and allow to cool. Pass the sauce through a strainer to remove the bonito flakes and solids. Add the yuzu juice ad mix to combine. Transfer to a glass jar, seal with a lid and chill in the refrigerator. The sauce can be kept of one week to 10 days. Top-up with extra yuzu juice to keep it tangy.
Recipe for Yuzu Kosho - A Spicy, Salty Tangy Sauce and Marinade
2 teaspoons fresh lime juice
2 green Thai hot chilies (or substitute), seeded, and finely chopped
2 tablespoons bottled yuzu juice
2 tablespoons freshly squeezed grapefruit juice
1 teaspoon salt
2 tablespoons finely chopped grapefruit zest
2 tablespoons finely chopped lemon zest
1 cup finely chopped lime zest (this will require about 16 limes)
Pinch of sugar
Add the salt and zests to a clean and dry cutting board. Chop and drag the ingredients together to make into a coarse paste. Place the paste in a small bowl, add the remaining ingredients and mix well. Transfer the mixture to a small jar and cover. Chill and leave covered in the refrigerator for about 2-3 days. The paste can be stored for about 2 weeks.